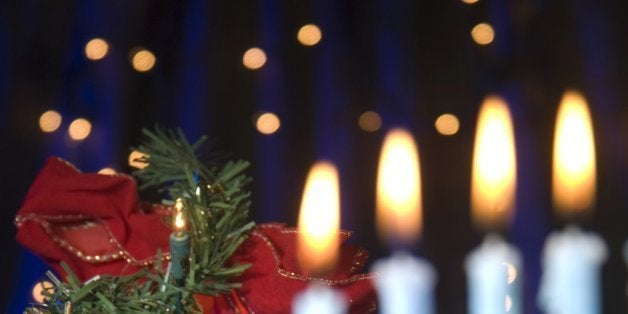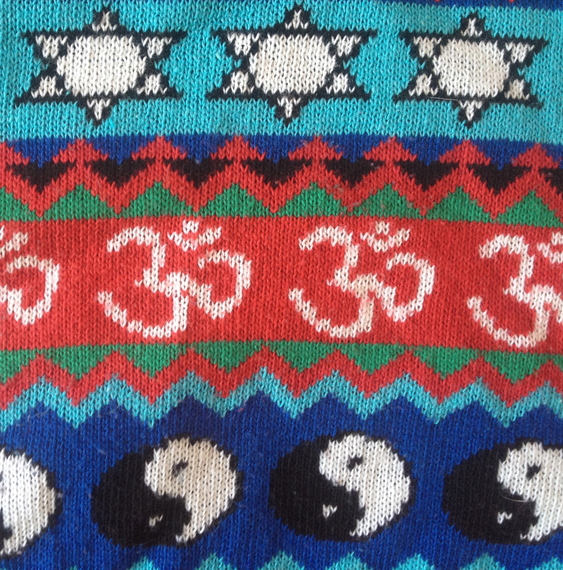 Imagine for a moment that you are a teenager, arriving at college for your first year, and that you come from an interfaith family. Perhaps you were raised in one religion, but now, you feel drawn to explore the other religion in your family background. Or perhaps you were raised with both religions, and plan to stay connected to both. Or perhaps you were raised with neither religion, but now plan to explore both family religions, or all religions.
Now, imagine you are handed a survey and asked to choose one religion, and only one religion, as your identity. Your only other choices are to choose "none," or "other religion," or to skip the question altogether.
I went through this thought experiment as I read "The American Freshman," an annual report released earlier this month, based on a survey of more than 150,000 college freshmen in the annual CIRP (Cooperative Institutional Research Program) survey, produced by the Higher Education Research Institute (HERI) at UCLA.
The survey only allows students to pick one religion as their "religious preference." I suggest that as a result of this restriction, the researchers are missing an opportunity to better understand the changing landscape of American religious identity. As summarized recently by Robert P. Jones of the Public Religion Research Institute, that landscape includes the following: one in five Americans is religiously unaffiliated, a quarter of the unaffiliated still see themselves as religious, one in six Americans follow the teachings or practices of more than one religion, and about one quarter have a spouse or partner of another religious background.
This year's American Freshman survey found that nearly 28 percent of the students chose "none" as their religious preference, up from some 15 percent in 1971. And yet, more than 16 percent of these "religious nones" in 2014 rated their own spirituality as "above average" or in the highest ten percent. I asked Kevin Eagan, the director of the survey, for additional information on the students who came from interfaith families. In 1973, about 22 percent of students reported having parents with two different religions or denominations (or having one parent with no religion). By 2014, almost 30 percent had such "religiously discordant" parents.
When I asked whether the researchers had considered allowing students to check more than one religious preference, Eagan replied in an email:
I also asked Eagan what he thought of the idea that students from interfaith families would check "none" if they could not check more than one box. "I would think that students who wanted to check multiple religions would either skip the question entirely (i.e., be coded as missing data) or choose the option of 'other religion' rather than choose 'none,'" Eagan wrote me.
As someone who claims an identity formed by both my Jewish and my Christian heritage, I would not choose "other religion," a category that seems designed for Sikhs or Jains or Pagans. Interfaith is not a religion: it is an identity based on the synergy and symbiosis of two distinct family religions. Often, those of us honoring both family religions are accused of trying to form a new religion. In order to avoid feeding this kind of concern, I would make a point of not checking the "other religion" box. My 18-year-old son says, "At least checking 'other' sends the message that they need to expand their options." But does it send that message?
The choice to just skip the question creates the unfortunate result that people with complex religious identities from interfaith families will not be counted or included in the study results on religious identity. And we are tired of not counting. I agree that some students might just skip this question since there would be no way to express their true religious preferences within the parameters of the survey. My argument is that by allowing them to check more than one box, researchers would be able to gather data to better understand the religious identity of these students.
Why would students who feel connected to more than one religion choose "none"? Those of us who are interfaith children grow up hearing "you can't be both" and "if you try to do both, you're really nothing," and being told that clergy, or religious texts, do not accept the existence of interfaith families. A survey that does not allow students to check two or more religion boxes, but does allow them to check "none," effectively steers respondents from interfaith families to the "none" box. And yet, this is clearly an uncomfortable box for interfaith children who celebrate more than one religion. My 18-year-old son explains, " 'None' strips you of your religion. They're saying that because you don't fit into one of our categories, you can't have any religion."
There's a simple solution to all of this. Allow students to check more than one box. Allow them to check both Buddhist and Jewish. Allow them to check, whether or not you agree that it is a valid choice, Jewish and Catholic. The results will be more complex, perhaps harder to summarize. And more true.
Related
Popular in the Community