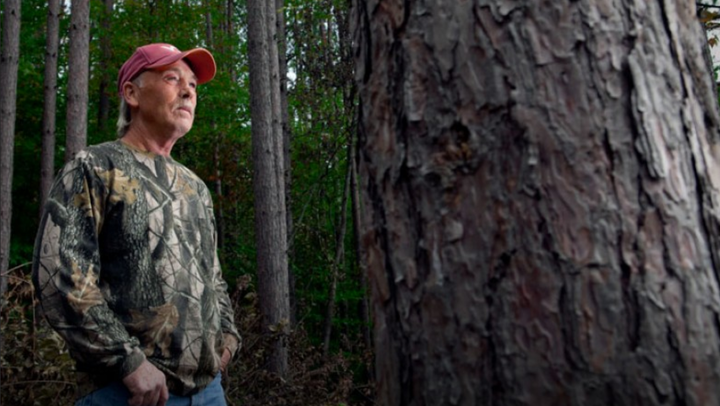 Among the hundreds of coal miners I have interviewed over the years, retired coal miner Chuck Nelson has always been among the most fearless truth-tellers in the coal country of West Virginia.
An indefatigable presence at hearings, meetings, media briefings, and in his beloved mountains, Nelson's powerful voice and witness have never been needed more than now—during this unending "war" on Appalachia by the coal industry and its sycophants in state halls and Washington, DC.
"Chuck Nelson is an invaluable member of our community," said Maria Gunnoe, the Goldman Prize Award recipient with Coal River Mountain Watch in West Virginia. "The coal industry may have broken his health down, but they sure didn't break his Appalachian spirit to always fight for something better."
A 4th generation union coal miner, who spent 30 years working in underground mines, Nelson has witnessed first-hand the demise of a once strong union movement for workplace safety and wage justice, the unraveling of deeply rooted communities, the clear-cut destruction of his mountain forests and poisoning of his neighbors, and the fierce struggle of local communities to defend their health, land and ways of life.
In a time of so many challenges in coal country, Chuck Nelson's courage has given a generation of coal miners, Appalachians and community activists a reason to believe.
We're long overdue for a reckoning in so-called coal country—to hold coal outlaws accountable, to regenerate coal-mined regions like my native southern Illinois that have been left in utter ruin and despair. That reckoning should begin by listening to coal miners like Chuck Nelson.
As 22,800 retired miners receive letters that they may lose their health benefits, as black lung disease needlessly surges as state legislatures gut mining safety regulations, as coal companies shake free of their obligations to workers and reclamation through backroom bankruptcy deals, and as Congress and the Trump administration strip basic stream and clean water protection against toxic strip mining discharges, Nelson remains a rare voice of clarity amid the "war on coal" banter.
"Being a coal miner for nearly half my life, I clearly understand the position that we've always been put in," Nelson wrote on Facebook last week. "It's give, give, give, until there is nothing more to give. The coal companies have taken our health, and promised, "don't worry, we will take care of you." We have made these companies billions and billions of dollars. And what do they do, they take our lungs, they take our dignity, and have always said, "the mule is always more important than the man." Don Blankenship, ex-Massy CEO said, "there's not a coal miner anywhere, that's worth $10.00 an hour." They have got their billions, and now are taking our healthcare saying, thanks, see you later, you're on your own, while giving their executives millions in bonus checks, and saying, "we are broke, and now cannot afford to give you your insurance that we promised."
Watch this interview with Columbia University journalist Yi Lu, who spoke with Nelson recently about the realities for retired and disabled miners in his West Virginian community.
"Coal miners have always been for sale to the highest bidder," he added. "When do we say, enough is enough. We are the hardest, and best, working men and women in the world. You will give us our respect and dignity that we've have earned. NOW Is the time to make a stand. These companies, WV Coal Association, are allowed to continue their assault on the coal miner, and continue to operate in our back yard. We are not friends of coal, like they hope we are. Stand and fight for your dignity and respect, and your life. "Blood on the Mountain."
"Chuck's experience as a miner provides a broader view of the conflict between sides in the battle over the future of coal in Appalachia," said Melissa English, with Ohio Citizen Action. "Talking with him, one can see how if he and others had been treated better by the mine operators, there would have been no need for sides at all. Chuck wanted what we all want - a decent living, respect and to be left alone to pursue his definition of happiness. But the operators' decision to value profits over people changed all that. He became a reluctant activist, fighting for economic and environmental justice and a chance at a better life for those who will come after him. He could have been just another worker, putting in his time and retiring to go fish and hunt, but King Coal radicalized him. He is an extremely credible and formidable foe."
"He is always there to help anyone he can in any way he can," added Gunnoe. "I simply don't know where we'd be without him. "
Calling all HuffPost superfans!
Sign up for membership to become a founding member and help shape HuffPost's next chapter
BEFORE YOU GO