Don't expect Lethal Weapon the Fox TV show to be Lethal Weapon 5 the movie.
The producers who have resurrected the beloved franchise for a Fox drama, which premieres Sept. 21, say their story will backpedal to an earlier, darker time: the very first of the four Lethal Weapon films.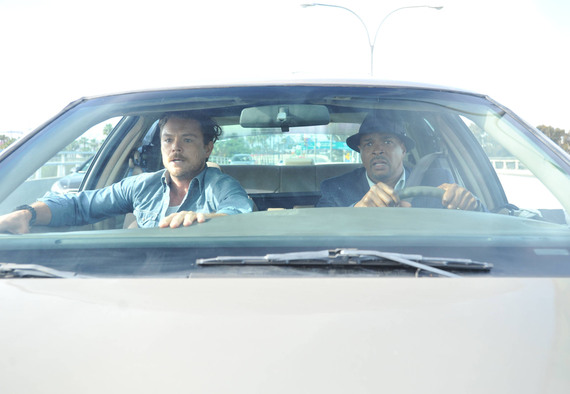 "I'm a fan of all four," writer/executive producer Matt Miller told TV writers Monday. "But the first one is the one that resonated the most for me. It is a pretty dark character piece."
It was particularly dark for L.A. cop Martin Riggs, who was played by Mel Gibson. His wife had died and most mornings he woke up and wanted to join her.
He had spiraled into drugs and depression when he got partnered up with Roger Murtaugh (Danny Glover), who had barely survived a heart attack and wanted to stay alive for his still-young family.
Their different styles and attitudes in some weird way meshed and they became very good at apprehending nasty criminals, which they continued to do through three popular sequels.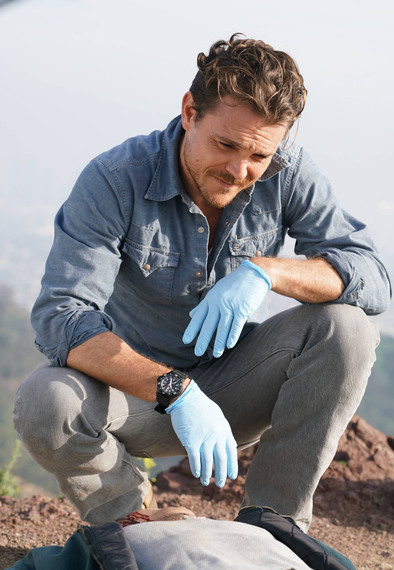 In the TV version, Damon Wayans Jr. plays Murtaugh and Clayne Crawford (above) plays Riggs - as the total wreck he was when we first met him, albeit with a couple of minor adjustments for television.
"He was doing cocaine, which kind of jacked things up," says Crawford. "This is Fox and family hour, so no cocaine. I was playing more of just the sadness, yet having that desire to catch bad guys.
"What Mel Gibson did was so incredible in '87 with that role, but I think that we, as an audience, want things a little more grounded today. I had to come from that place and not go so big with it."
The Lethal Weapon films, Miller noted, move quickly away from that dark origin story. The TV show may linger a little longer.
"As they go through the films, they get further away from Riggs and his suicidal past," said Miller. "He's able to evolve and it becomes more comedic, so that by the fourth one, it is more of a comedy than anything else.
"This show is really about two guys that are broken for different reasons and they need each other to become whole again. It felt like that was a better launching point for the series."
"The moment that it becomes, 'Oh, yeah. They're just going to do their thing,' and they're going to be happy-go-lucky guys slapping each other with hot mops," says executive producer McG, "all the energy goes out of the show and it becomes less interesting.
"As long as you feel like there's a real edge with what's going on with Riggs, plus the fundamental collision of 'I say we turn left'/'I say we turn right,' and everything that goes with that, it propels the show forward."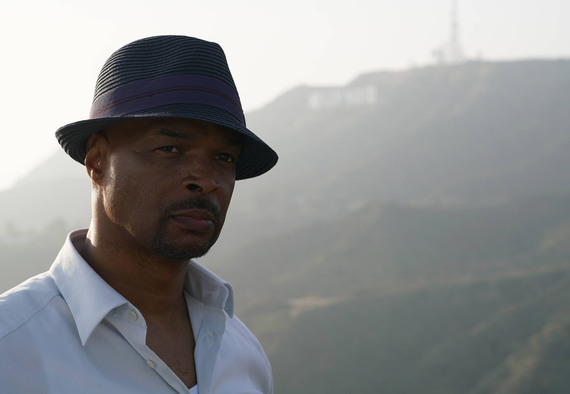 As for the other nuts and bolts of Lethal Weapon, Miller says there will be a "season-long arc," but that it will also be a procedural, with Riggs and Murtaugh (above) tackling a new case every episode.
Keesha Sharp, who plays Murtaugh's wife - the Darlene Love role in the movies - says her character will be fleshed out, and Miller says the characters played in the movies by Joe Pesci and Rene Russo - a hustler and a Riggs love interest, respectively - will join the show at an unspecified future date.
And oh yes, one more thing. Executive producer Dan Lin said, "There's still potential for a Lethal Weapon 5 movie."
Calling all HuffPost superfans!
Sign up for membership to become a founding member and help shape HuffPost's next chapter