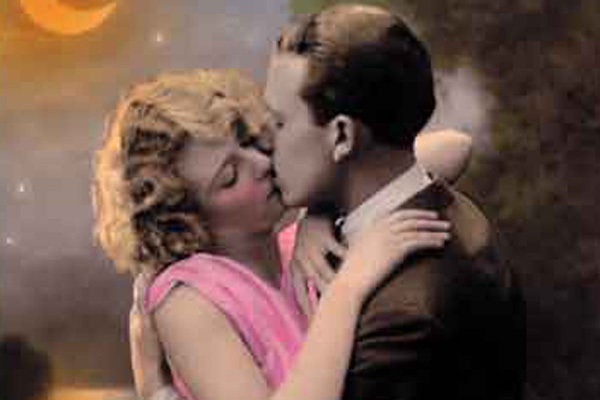 I'm a very modern woman. After all, modernity is so terribly convenient. My blackberry connects me with my best friend in Dubai as I sail up 5th Avenue in a taxi; my DVR records Mad Men when Sunday night dinners run late; my iPod conjures up Brigitte Bardot, Rachmaninoff, or Appetite for Destruction whenever my mood dictates.
And yet, sometimes I desperately miss the quietness of the pre-twitter and live-blogging era. For a year, I've been bringing Huffington Post readers a nostalgic series known as Let's Bring Back; each of these articles has celebrated rituals, curiosities, and objects from bygone times.
We've revised the Let's Bring Back format: it will now appear weekly, and showcase one item in greater depth.
Gatsby was right: you can't repeat the past. But you can import aspects of it to make today's existence more civilized.
This week, I'd like to bring back:
Traditional anniversary gifts
No anniversary should have to endure the saccharine waft of Hallmark and red roses (although I do think that boxes of long-stemmed roses should make a comeback in their own right, for more spontaneous occasions).
Different countries have varying traditions; in England, you can ask Buckingham Palace for a message from the Queen commemorating your 60th, 65th, and 70th wedding anniversary. Apparently here in America you can get similar congratulations from the president on your 50th anniversary (which is quite a bum rap for those who've celebrated that benchmark during the last eight years).
What follows is a list of traditional gifts for significant anniversaries, and some suggested out-of-the box interpretations.
First anniversary: paper.
This does not, of course, mean that you hand over a ream of printer paper and hope for romance that evening. To me, paper means books: why not buy your man a first edition of his favorite book?
Or else, Smythson of Bond Street will bind a beautiful copy of the book with a luxe leather cover and a gold inlaid title:
Or, for your wife: have her boudoir wallpapered in a beautiful pattern, so she thinks of you every time she gets dressed.
Second anniversary: cotton.
Go to FAO Schwartz, buy a heavy cotton teepee, and set up shop together in your backyard for the day. Channel Ritchie Tenenbaum and bring along a portable record player. A deck of cards. And lots of chocolate.
This is my idea of heaven.
Third anniversary: leather.
Va-va-voom. I'm blushing.
On a less racy note: try a beautiful leather backgammon set. Asprey's are to die for; Barneys makes gorgeous travel sets; Dal Negro's are equally stunning.
Fourth anniversary: linen or silk.
Opt for silk in this way: go parachuting together. Nothing is more celebratory than the sight of red parachute silk against a blue sky.
How about giving him a vintage wooden croquet set? Even if you don't have a vast green lawn, it looks like installation art. Those primary colors are such a pleasure.
Tenth anniversary: tin, aluminum.
Tough damn call. You're on your own with this one.
Twentieth anniversary: china.
Why not take this gift literally and book an adventure for two to Shanghai?
This is indeed very traditional of me, but nothing is lovelier than the gleam of a beautiful silver tea service. If your wife doesn't have one, buy one for her. The silver-plated sets are just as lovely as the sterling ones.
Or: have your wedding silver engraved at last and give a dinner party for twenty.
Fiftieth anniversary: gold.
Build an elaborate pagoda outside and paint it gold. Make sure that it stands in the sunniest part of the yard: that way it will gleam for as long as possible each day. Fill it with gold lanterns and fireflies at night.
(My husband helpfully suggests this: "jack up your grill." I take this to mean gold dentures or some such.)
Sixtieth anniversary: diamond.
Okay, you need to take this one literally. If you make it to your sixtieth anniversary, both of you deserve diamonds. Big ones.

Related