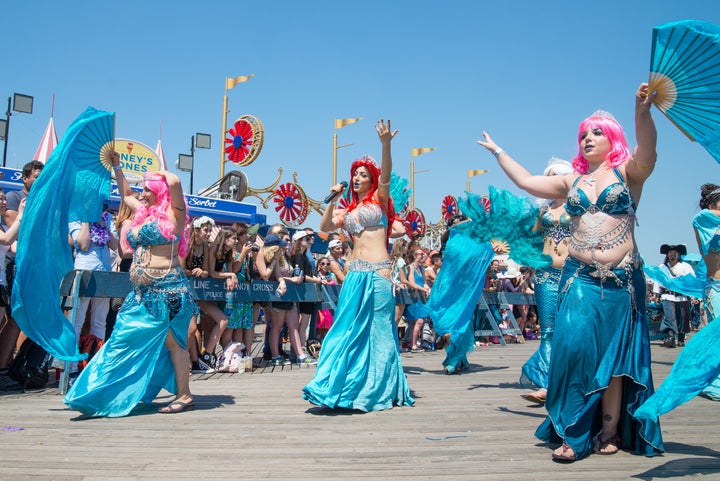 (And we apologize for bringing it up.)
You don't have to be a New Yorker to sympathize with the specific plight of the mermaids. Run by the nonprofit arts organization Coney Island USA, the parade has been bringing together people from all places in the name of glitter, tassels and Ariel wigs for nearly 35 years. Each summer, it does exactly what its title suggests: welcomes people who wish to dress as mermaids to whimsically float, march and dance a day away.
The perfect seasonal distraction from a world reeling in chaos, right?
This year, facing rising permit and insurance costs, not to mention staff layoffs that happened at the end of last year, the mermaids have taken to crowdfunding in order to ensure that the 2017 parade actually happens. They did it once before, after damage from Hurricane Sandy put the organization into debt. This year, Coney Island USA is asking for $50,000 to help cover parade expenses related to logistics and security.
"This past season it was just me on payroll ― deferred payroll," director James Fitzsimmons explained to Gothamist, undermining the seriousness of the organization's financial problems. "It's unfortunately the side effect of running an arts institution."
While Fitzsimmons says the show will potentially go on even if the campaign doesn't reach its goal ― Debbie Harry is the 2017 parade queen, after all ― he anticipates that the financial hole his organization has found itself in will only grow deeper if the public can't help.
"As an institution, we will beg, borrow and steal to make sure it happens, but we need the people's help," he concluded to amNewYork.
So, we ask you, dear readers: If we can't save our country, can we at least save the Mermaid Parade?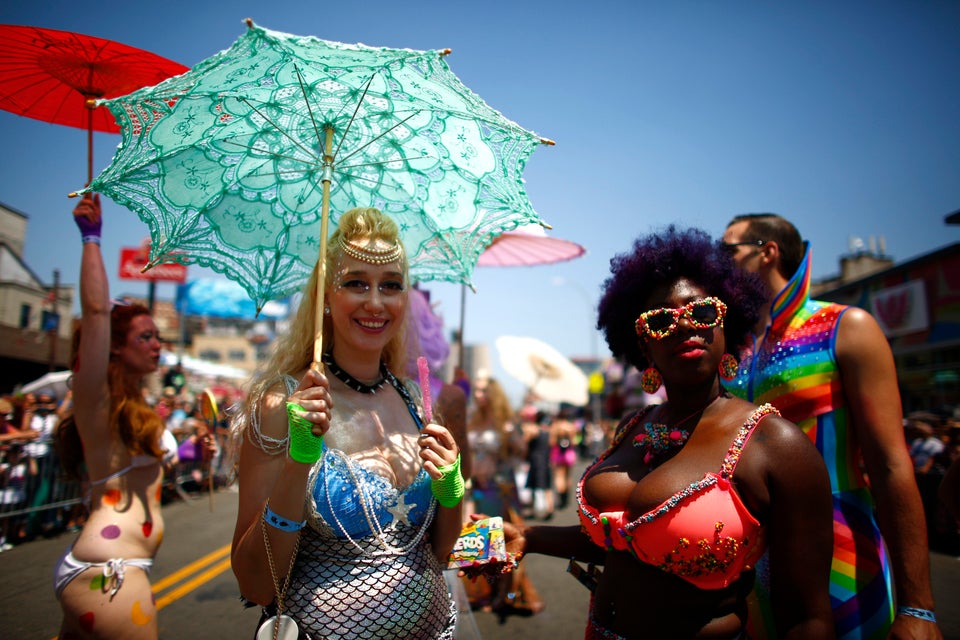 VIEW press via Getty Images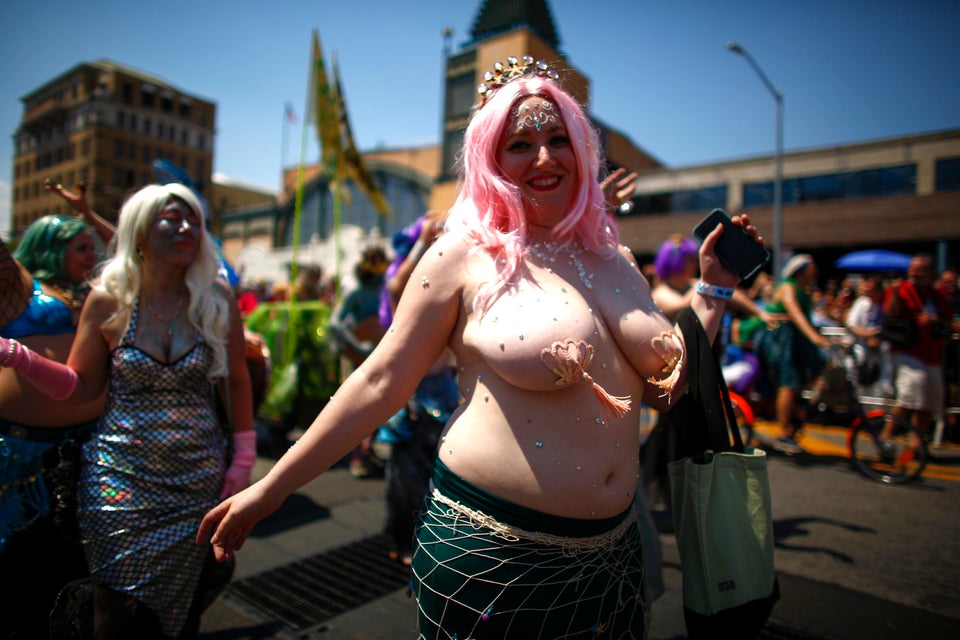 VIEW press via Getty Images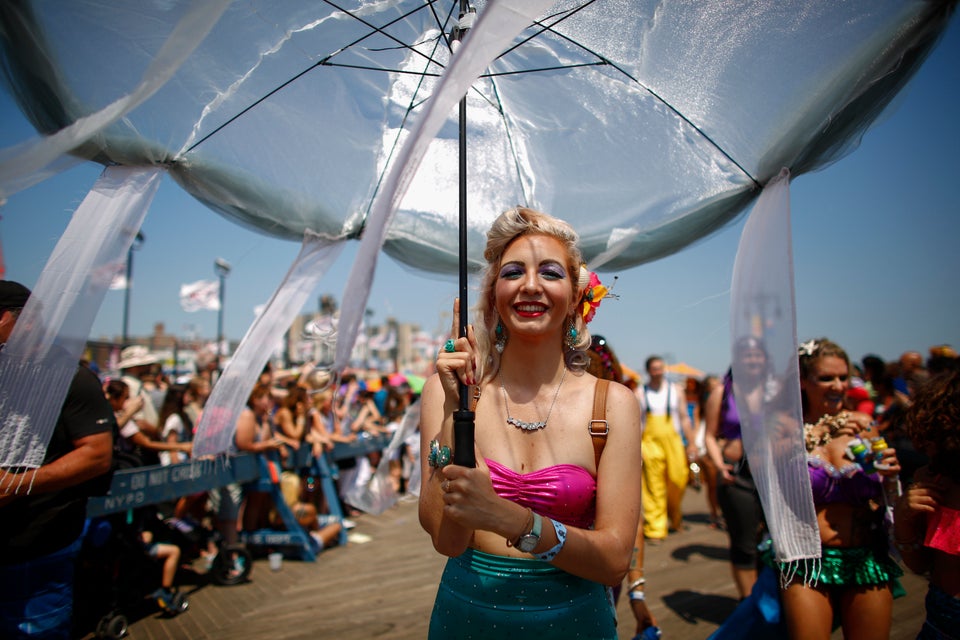 VIEW press via Getty Images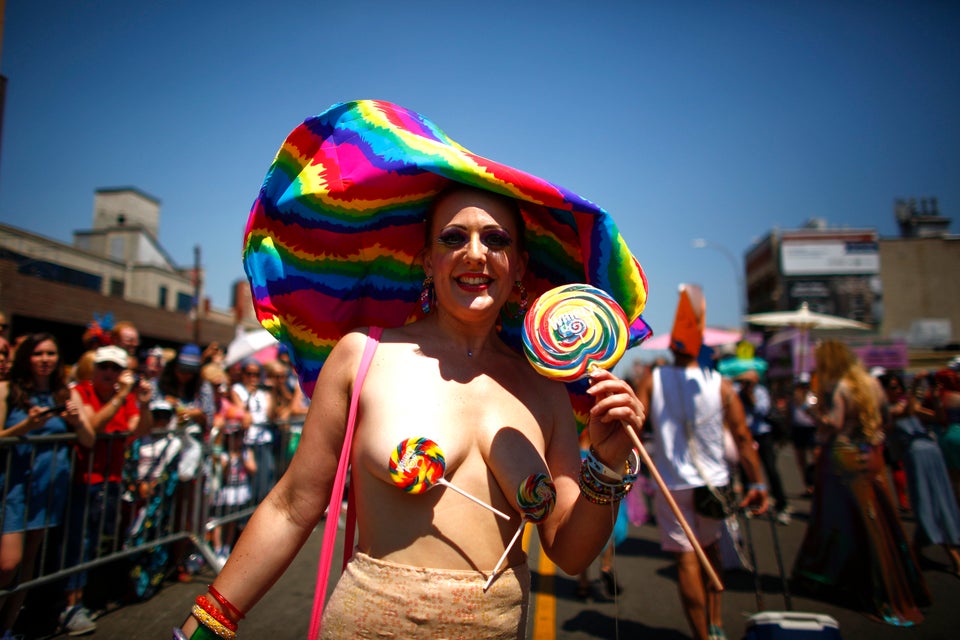 VIEW press via Getty Images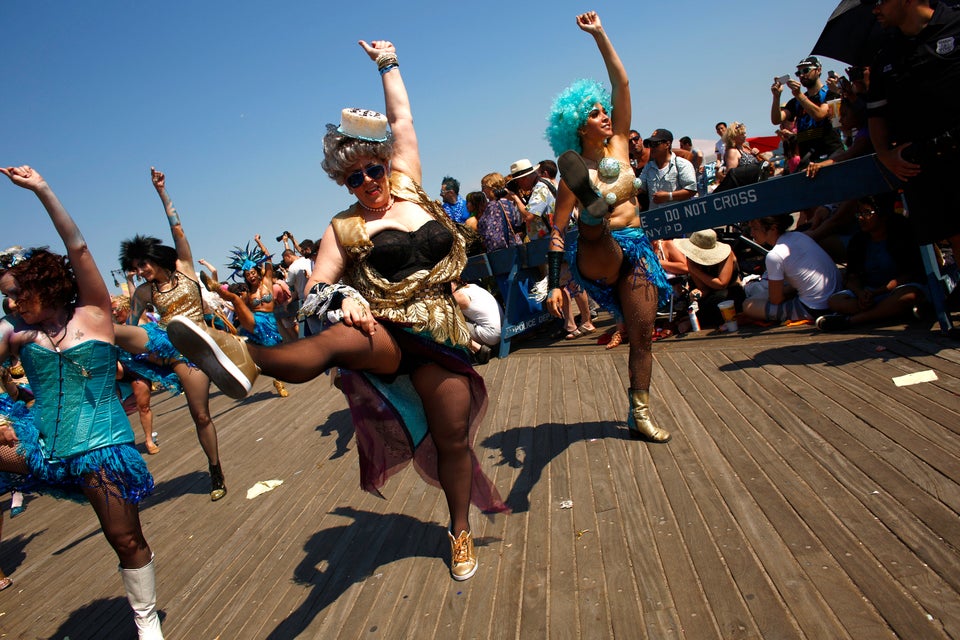 VIEW press via Getty Images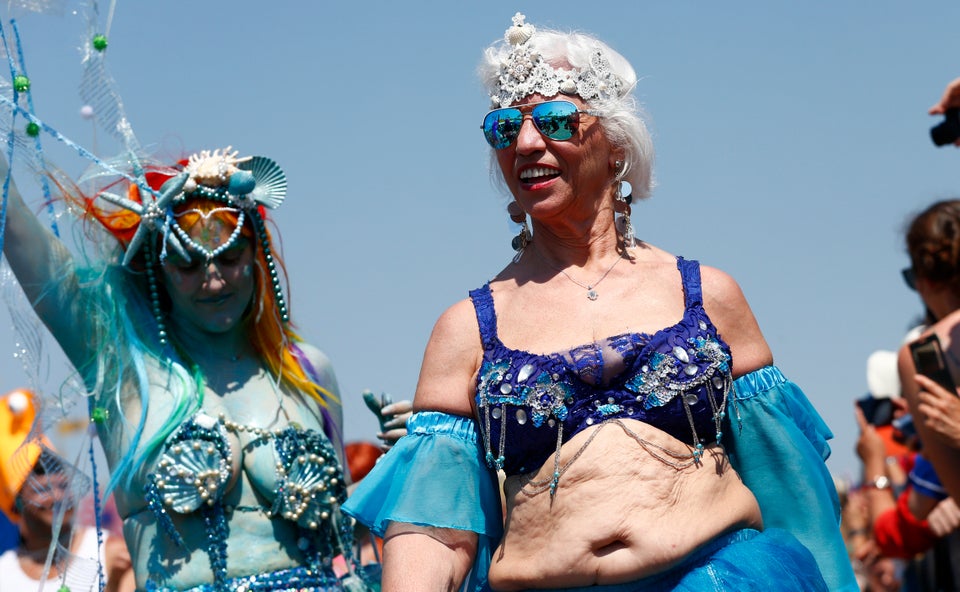 VIEW press via Getty Images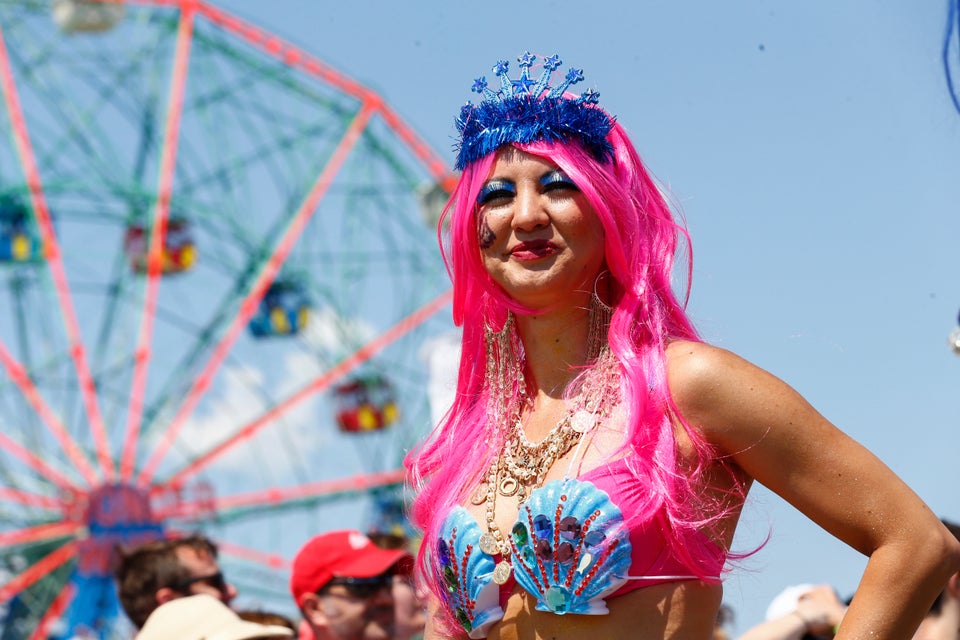 VIEW press via Getty Images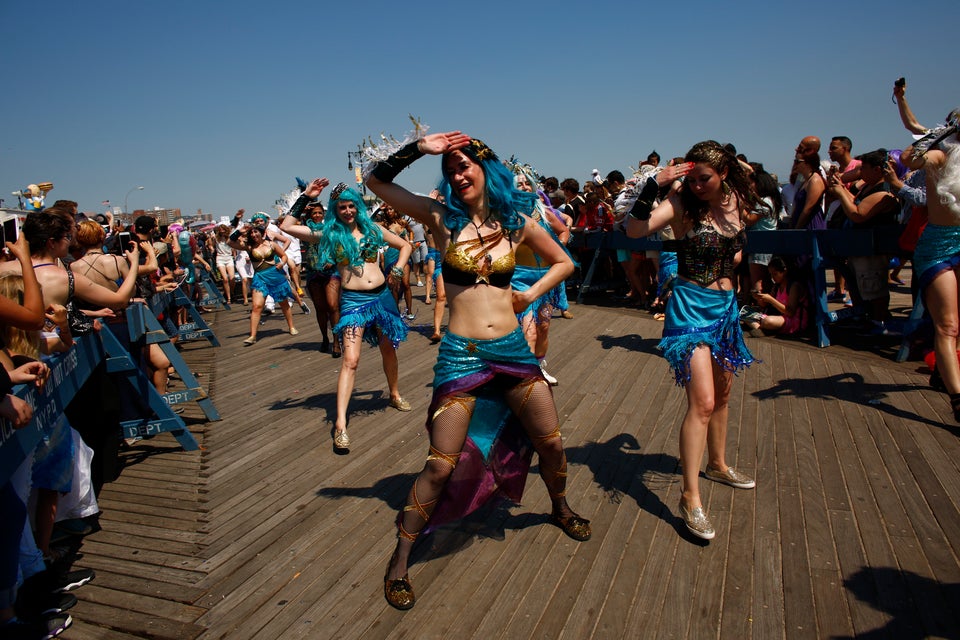 VIEW press via Getty Images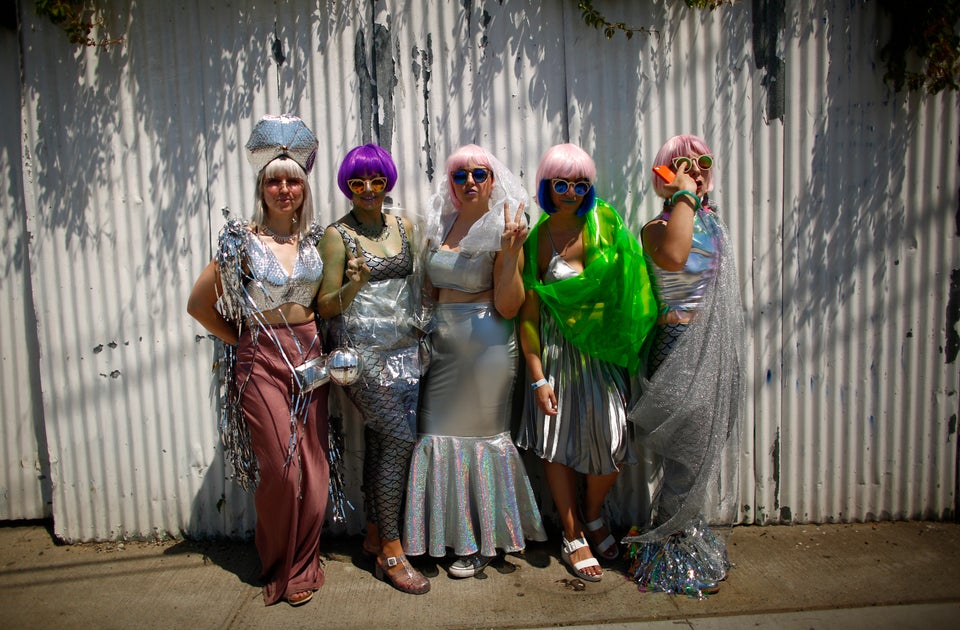 VIEW press via Getty Images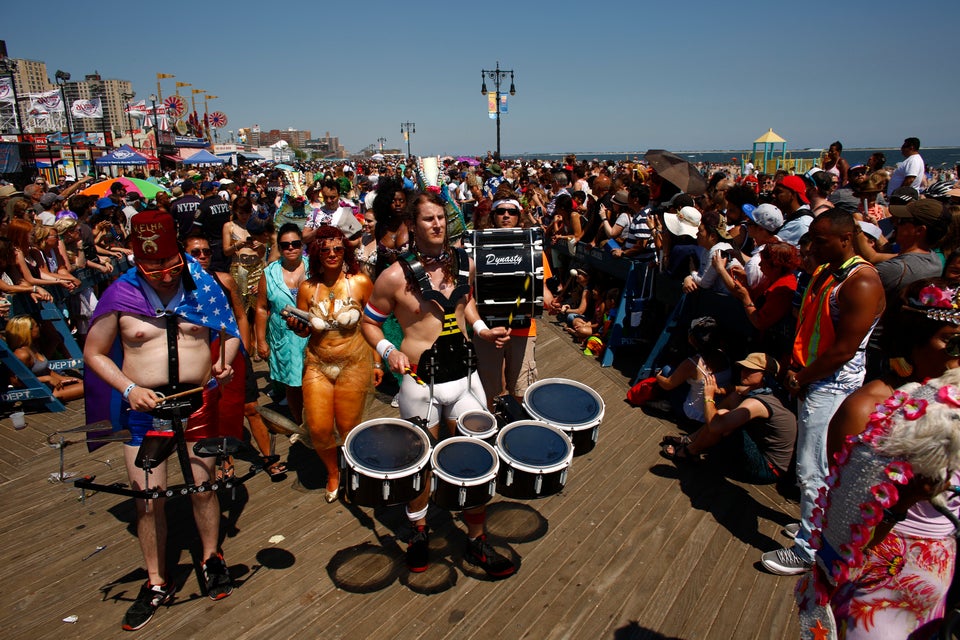 VIEW press via Getty Images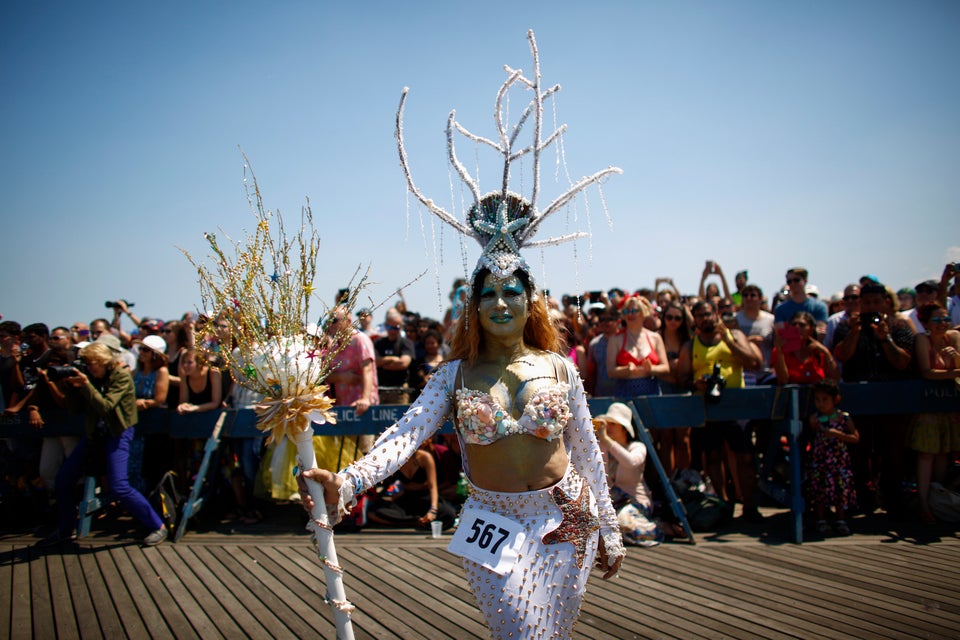 VIEW press via Getty Images
Popular in the Community