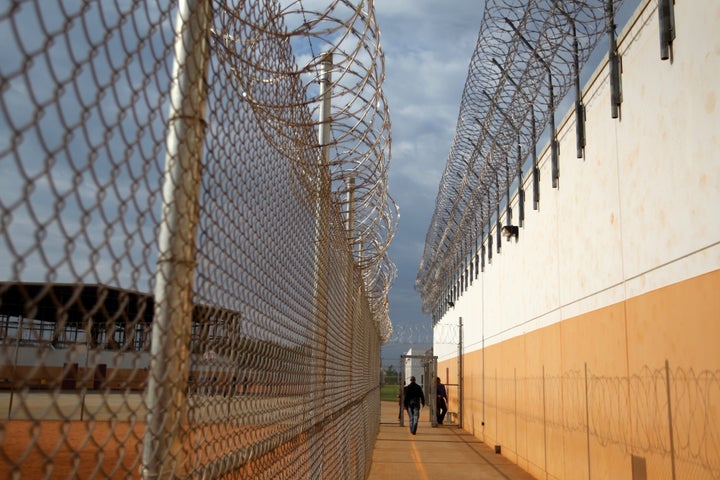 Since taking office, the Trump administration has stepped up raids, detentions, and deportations, terrorizing immigrant communities across the country. Just this month, the Trump administration announced the end of Deferred Action for childhood Arrivals (DACA), a program which would offer temporary relief from deportation to some immigrant youth. And the Temporary Protected Status (TPS) program which offers protection to those from certain countries that have become embroiled in violent conflict or suffered a natural disaster is also facing a threat.
With the end of DACA and potential termination of TPS, more than a million more people will become vulnerable to detention and deportation.
As if this was not enough, just a day or two after the announcement on end of DACA, news came forward about ICE planning massive raids from mid to late September, which ICE was calling "Operation Mega." In addition to apprehending targeted individuals prioritized in the Trump's January 25 Executive Order, ICE agents would apprehend undocumented or otherwise removable individuals encountered during the operation. These raids were intended to be the largest ever in size, targeting between 6,000 and 10,000 immigrants.
While ICE made an announcement about a halt to the raids in light of the devastating hurricanes, there is no doubt behind the purpose of "Operation Mega": this administration's intent to round up as many immigrants as possible in the last weeks of the current fiscal year so it can elevate detention numbers and ask Congress for even more funds to crack down on immigrants.
Many immigrants end up at detention centers in Georgia — where they are held in deplorable conditions and are systematically denied the most basic human rights, as documented in a recent report.
Mosa Hamadeesa is a case in point. He is a Palestinian immigrant, asylum applicant, and a resident of Raleigh, North Carolina, where he has lived for 10 years. He also is the sole provider for his four children, including a daughter who suffers from a rare form of cancer. Mosa's daughter is being treated at Duke Hospital in Durham, where he regularly drives her to see doctors.
Mosa was detained by Immigration and Customs Enforcement (ICE) at three different immigration detention centers in Georgia. While at the Atlanta City Detention Center, he was denied adequate medical care. One morning, he fainted while waiting in line for breakfast. Mosa shared that he was taken to the hospital because of a problem with his heart. At the hospital, a doctor told ICE agents and Mosa that an MRI was needed. However, Mosa did not receive the test. Instead, he spent the day at the hospital waiting for care, without being fed — even though he missed breakfast. He was returned to the detention center with an empty stomach, past the time for dinner service. Mosa recalls that his many requests for food that day were denied, and he went to bed hungry.
A couple of weeks later, Mosa passed out again. However, he was not taken to see a doctor. Concerned for his well-being, family members and advocates contacted ICE and demanded that he receive immediate medical care. Instead of providing him with the necessary medical attention, ICE agents said that Mosa was being transferred to the Irwin County Detention Center, also in Georgia. It seems that he was moved in retaliation for the complaints about the mistreatment.
Mosa's story is similar to that of many immigrants and refugees who have been separated from their families and suffer human rights abuses at Georgia immigration detention centers. A recent report "Imprisoned Justice: Inside Two Georgia Immigration Detention Centers," by Project South and the Penn State Law Center for Immigrants' Right Clinic, details a long list of abuses at the Stewart and Irwin detention centers.
People in these two detention centers don't have access to safe food and water, they don't receive adequate medical and mental health care, and they are denied due process under law. They are trapped — and some don't make it out alive.
Just one day after Jean Carlos died, 58-year-old Atulkumar Babubhai Patel died in ICE custody at the Grady Memorial Hospital after his detention at the Atlanta City Detention Center. ICE has reported that the preliminary cause of death is complications from congestive heart failure.
These are just a few cases among thousands of detained immigrants. Some, like Mosa, are eventually released after sustained public pressure. However, most continue to languish in cruel conditions with little recourse and even less hope. And far too many die. Meanwhile, the president is ramping up for more deportations and asking for more funding so he can inflict even greater pain on immigrants.
Abuses and lack of oversight and accountability will worsen as the system expands.
"Operation Mega," the end of DACA, and threats to TPS offer additional proof that this administration will not exercise self-restraint in its wholesale attack on immigrants. It is clearer than ever that Congress must intervene, starting by cutting off funding for Fiscal Year 2018, reducing resources for the implementation of these attacks.
Congress must put the brakes on Trump's deportation machine, starting with the federal budget. Instead of funneling money into disgraceful detention centers, our tax dollars should be used to strengthen our families and communities by investing in education, housing, nutrition, and health care programs. America cannot afford to bankroll bad policies when there are so many people struggling to make ends meet.
Azadeh Shahshahani is legal and advocacy director at Project South and a past president of the National Lawyers Guild. Manzoor Cheema is regional organizer with Project South and a member of Muslims for Social Justice.
Popular in the Community