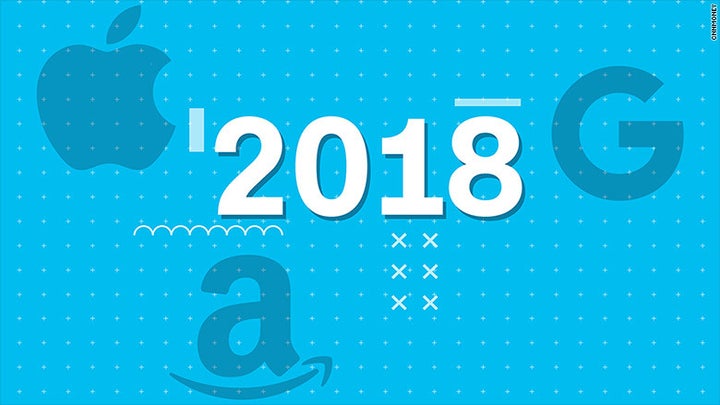 The New Year is already a couple weeks old, and trends and consumer insights are beginning to emerge in our accelerated culture. It might not seem like much has changed from New Years Eve into the New Year, but the ground is shifting beneath our feet, much the way it had been all through 2017, only more so.
The past year was filled with change, controversy and challenges that were met head on, leaving no one untouched. The effects of events such as the first full year of a new and controversial administration, the #MeToo culture-shifting movement that has outlived a momentary status, and devastating natural events that changed how we see the world were felt all the world over. These are huge fronts, but they manifest in much smaller ways in our lives. As we press on in the face of even more cultural upheaval, let's consider the progress and modernization that will propel us—hopefully, a bit less chaotically—through 2018.
The Best Are Always Learning
In today's day and age, markets and institutions are evolving faster than ever. The days when professionals go to college, secure a job and toil away for 40-plus years are long gone; those career loyalists are largely a thing of the past. Forging a career as previous generations did is uncommon and rare, due mainly to the mobility of the modern world and the rise of the knowledge worker who can ply her trade from coast to coast, and even remotely.
Values have changed. Skills and experience are the new currency, because they are directly remunerative now. If it seems like today's workers are less settled and more frenetic in the building of their skills stacks, it's because they are. Brand names on resumes are shorthand for network and knowledge, a plethora of experience at various companies and even different fields is more often rewarded. Employees who succeed today are multi-faceted, demonstrating proficiency in many areas. The best rewarded, those with the right pedigree who continue to learn well into their professional lives, also excel in soft skills. Can you hold an interesting conversation? Do people enjoy being around you? Can you communicate with facility? Are you resourceful?
To be successful is to be knowledgeable. In 2018, we should all endeavor to learn through experience but more importantly learn through trends. Being ahead of the crowd in what needs to be done will provide employees with a higher value. As many jobs become automated through technology, those with valuable attributes will rise above the rest.
Big Business Just Keeps Getting Bigger
For better or worse, consolidation is happening everywhere. For proof we need look no further than two of the largest names in entertainment. With its acquisition of 21st Century Fox's film and TV studios, Disney has managed to further its expansion and ubiquity, now owning the rights to even more huge movie franchises, highly viewed shows and popular sports. Other companies like Amazon (Whole Foods), Facebook (TBH) and Apple (Vrvana) all continue to snap up small to midsize businesses, expanding their already enormous brand footprints.
The old adage about the rich getting richer is holding true, although the jury is out as to whether some pickups like next-generation social media and virtual/augmented reality will yield real results. In 2018, smaller organizations with big aspirations are increasingly faced with two scenarios: innovate your way to a better product, or become chum for the big guys.
Every so often companies emerge that change the status quo, altering the industry and ultimately the consumer mindset. To succeed in 2018, businesses must differentiate themselves by offering consumers something altogether new that they didn't even know they needed.
Brands must understand that in this hyper-politicized time they exist under a microscope in all things they do. It's therefore necessary to reflect your core beliefs internally and externally to establish a sense of brand and community.
Another crucial aspect—maybe even more daunting—is to actually have core beliefs. I've written before how the age of the apolitical brand is over, and how leaders must be ready to lead on issues. For instance, it should not be controversial for an organization to adopt or loudly reiterate its zero tolerance policy against sexual harassment in the workplace. It follows that budget resources for corporate social responsibility could be put to good use outside one's own doors.
From an external standpoint, brands that look to make an actual difference in their communities, showing consumers that they are more than just a business, can earn real equity. Caring about the status of the people and environment around them by providing aid in the best way a company can, provides consumers with a sort of warmth and comfort towards a brand. A brand's belief and mission can be a great start for a recipe to success towards brand affinity. Just be true to your stated goals, and build out from there.
Technology Leads Social Change
We are entering a year that is no doubt going to feel like one of "firsts," from space exploration artificial intelligence to the "Internet of things", this year will be full of firsts and advancements. The ways we interact as a species will change, and so will the ways we purchase our goods and services. Consider:
· Artificial intelligence will become a huge part of our lives and an even bigger part of the marketing world. Businesses will look to create a more seamless consumer purchasing process while also being able to communicate with consumers more effectively.
· Virtual reality will provide a world of possibilities for brands with a technology that has still yet to scratch its potential. With the ability to completely immerse the user into a new environment, companies must look to create a connection between VR and their brands.
· Voice Tech with the rise of Google Home and Amazon Echo, look for other tech to incorporate these features. (Perhaps they will be a bit less intrusive than my former employer Burger King, who nonetheless deserves credit for pure creativity and chutzpah.) Also look for more In Home Google and Amazon products as they look to incorporate all of their devices.
Personality is Engagement
As technology continues to make a bigger impact on our lives, it becomes ever more important for brands to have a human-centered approach. Getting your brand out there on social media is great but failing to introduce a meaningful connection in person is undercuts that effort.
This year must be one that features rapid advancements in all fields but we should to take the time to remember why we do business. As we draw one year closer to retail brands experimenting with robot-operated in-line stores and restaurants, and as we stare down the barrel of a coming day when driverless vehicles will put millions out of jobs, when your friendly mail carrier, who has already turned into a fleet-footed Amazon delivery person and will soon become a low-hovering drone, let's remember where business really happens. If we want to succeed, it must be about people.
Related
Popular in the Community