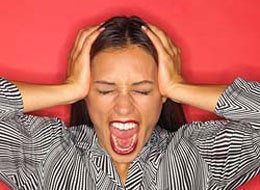 Breastfeeding saves lives and health care dollars, and promoting breastfeeding rates is one of the government's Healthy People goals. Yet most women do not even meet their own breastfeeding goals, not to mention those set by the government.
Research shows that what a mother and baby experience just in those first few days in the hospital have a powerful impact on how long they'll breastfeed, even months down the line. We already know what interventions work: the ten evidence-based practices of the Baby-Friendly Hospital Initiative (BFHI), a certification developed by the World Health Organization and UNICEF.
Sadly, out of over 3000 maternity hospitals and birth centers in the US, only 63 are certified Baby-Friendly. Compare that to Sweden, where every single hospital is Baby-Friendly. Despite the tremendous public health impact of breastfeeding both on women's health and children's health, currently there is no incentive at all for US hospitals to improve their practices around breastfeeding, other than the noble motive to do the right thing. Clearly this isn't enough to get hospitals to change the way they've been operating for decades. With epidemics of obesity and breast cancer, we cannot afford to ignore breastfeeding, which lowers the risk of these conditions and many others.
But we can greatly improve breastfeeding rates if we treat breastfeeding like we treat other health quality issues: with financial incentives and public reporting.
Financial incentives to go Baby-Friendly may be cost-effective. Formula fed babies cost insurers more money: up to $475 in the first year, compared to babies who are exclusively breastfed for as little as three months. If insurers offer hospitals an extra $50 per birth to go Baby-Friendly, that may provide enough incentive to get Baby-Friendly Hospitals to become more common.
Public reporting is another powerful motivator. Hospitals already have to report metrics such as how many patients with heart attacks get aspirin, how quickly patients with pneumonia get antibiotics, and how many women get episiotomies during childbirth. As a hospital-based physician, I can tell you that my colleagues and I cringe when we see a low ranking and rejoice when the measure improves. There is something inherently good when all hospitals are striving to be the best among their peers.
Which quality measures are publicly reported largely depends on which ones are measured for hospital accreditation. The organization that accredits hospitals, known as the Joint Commission, does not have a single quality measure around breastfeeding. If the Joint Commission paid attention to the Ten Steps, we could expect breastfeeding duration to increase markedly.
Aspects of the BFHI lend themselves well to public reporting. Baby-Friendly includes practices such as rooming-in and not giving formula without a clear medical reason. The unnecessary use of formula in the hospital, in particular, has been shown to be a powerful indicator of longer breastfeeding duration, and California recently had success in improving breastfeeding practices by publicly reporting rates of formula supplementation of breastfed infants.
They reported both initiation rates and the rate of exclusive breastfeeding for each of their maternity units. The percentage of breastfed babies who are supplemented with formula says a lot about a hospital's breastfeeding practices. A handful of hospitals had supplementation rates of under 10%, including San Francisco General, which serves a primarily indigent population, showing us that any hospital can do better. In many hospitals, over 99% of breastfed babies were supplemented, and many were motivated to improve. In addition to public reporting, financial incentives to lower the gap would further motivate hospitals to improve.
In this era of rising health care costs and an epidemic of obesity, we cannot afford to ignore hospital practices around breastfeeding. Breastfeeding should be subject to the same types of quality incentives as other medical issues.
A Peaceful Revolution is a weekly blog about work/life satisfaction done in collaboration with MomsRising.org. Read a post by a leading thinker in the field every week.
Related