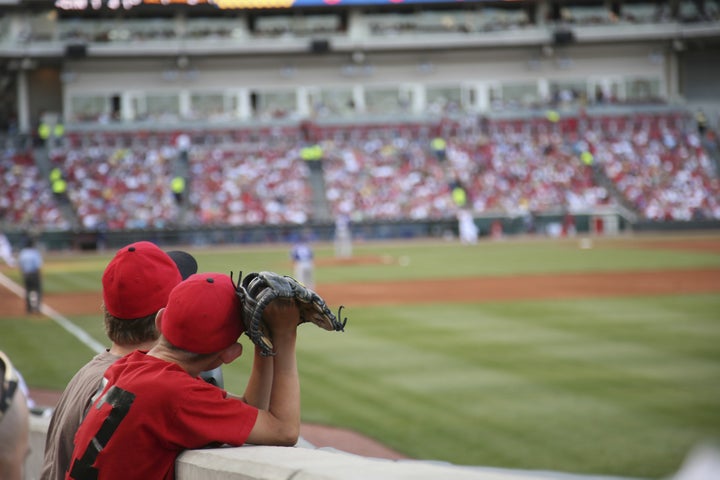 There's something special about this time of year. Days stretch longer, temperatures ease higher, grass grows greener. That joyous mix is a testament to the arrival of spring… and baseball season.
From neighborhood parks to major league stadiums, it's easy to find a game these days.
But do you know what's getting harder to find around our national pastime?
Generations of players and coaches kept chew, dip or snuff in their mouths. Bulges in their cheeks and frequent streams of brown spit were telltale signs. The nastiness of the habit was dismissed because it was considered part of the game. Even as public sentiment turned against smoking and other forms of the deadly substance, tobacco remained entrenched in baseball.
The tide began turning in May 2015. San Francisco banned tobacco products at sports facilities, taking tobacco out of its MLB ballpark. Just two years later, 14 of the 30 big-league stadiums are tobacco-free.
Tobacco belongs in baseball's past. I look forward to the day when it's lumped with banned substances like spitballs and steroids, and recalled as a relic of a bygone generation like flannel uniforms and train rides. The health of future generations depends on it.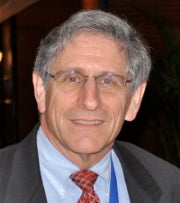 As a boy in New York in the 1950s, my first baseball memory was of the 1954 World Series when my childhood idol, Willie Mays of the New York Giants, made one of the most famous catches in baseball history. What most people don't remember was that a little known player named Dusty Rhodes was the Giants' most valuable player in that World Series. And while Willie played the game the way you were supposed to ― with abandon, joy, flair, and as a true role model for kids ― I still recall seeing Dusty Rhodes with chewing tobacco in his jaw rounding the bases after winning Game One with walk-off homer.
Too many Major Leaguers still use smokeless tobacco ― like chew, dip, and snuff ― setting a terrible example for the millions of kids watching the game and emulating their favorite players. It is time to break the long and harmful link between baseball and tobacco for good. Our national pastime should promote a healthy and active lifestyle, not a deadly and addictive product.
Tragic events over the last few years have driven home the seriousness of the problem. In June 2014, Hall of Famer Tony Gwynn died at age 54 after a long battle with salivary gland cancer, which he attributed to his longtime use of chewing tobacco. Two months later, pitching great Curt Schilling, only 47, announced his treatment for oral cancer that he said was "without a doubt, unquestionably" caused by 30 years of chewing tobacco. It shouldn't have taken such high-profile tragedies to draw attention to the issue, but if something good comes from them then that will be a positive development.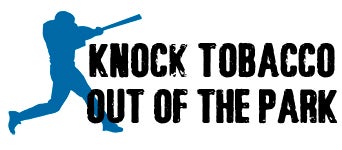 When the 2017 Major League Baseball season opened this month, more ballparks and games were tobacco-free than ever before ― a great message to fans young and old. Thanks to our Knock Tobacco Out of the Park campaign, nearly half the Major League stadiums (14 of 30) are now completely tobacco-free as a result of state and local laws that have prohibited the use of all tobacco products within their sports facilities. San Francisco was the first city to take tobacco out of baseball back in May 2015. Less than 18 months later, MLB saw its first tobacco-free post-season games, including a tobacco-free World Series winner in Chicago.
Boston, Chicago, Los Angeles, Milwaukee, New York, San Francisco, St. Louis, St. Petersburg (Tampa Bay) and Washington, D.C., have all enacted laws prohibiting tobacco use at sports venues, including their professional baseball stadiums. A statewide law in California is also in effect this season.
In addition, the new collective bargaining agreement (CBA) reached last year between owners and players prohibits new MLB players from using smokeless tobacco. The agreement also makes violations of local tobacco-free stadium laws violations of the CBA as well, strengthening enforcement.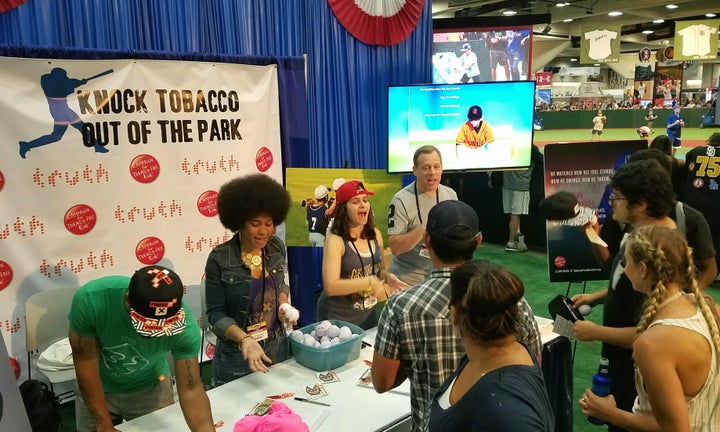 This amazing progress makes it a matter of when, not if, baseball becomes completely tobacco-free. The remaining MLB cities can make it happen sooner rather than later by prohibiting smokeless tobacco use at their sports venues. We won't rest until the long and harmful link between baseball and tobacco is broken for good.
The need for action is all too clear. High school athletes use smokeless tobacco at nearly twice the rate of non-athletes, and among male high school athletes, smokeless tobacco use is particularly alarming at 17.4 percent. Even as we've made incredible strides in reducing youth smoking, smokeless use continues at disturbingly high rates. But we're not giving up.
To cities that haven't adopted the new policy yet, let me offer this closing thought. The Chicago Cubs went 108 years without a championship, but within four months of prohibiting smokeless tobacco at Wrigley Field, the city hoisted a World Series banner. Now, we cannot guarantee that other cities and teams will enjoy that same success, but what Major League city wouldn't want to do everything it can to enhance its chances for a championship? It's time to take tobacco out of baseball completely.

Popular in the Community