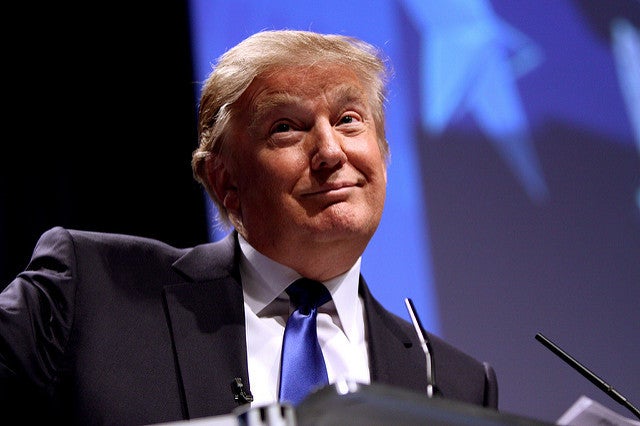 On Thursday, May 4th, the U.S. House Republicans voted to repeal and replace the Affordable Care Act (ACA), widely known as "Obamacare." The American Health Care Act (AHCA), dubbed "Trumpcare," squeaked through the House by a vote of 217 to 213 with all 193 Democrats voting "no" to the bill alongside 20 Republicans. The Republican-sponsored bill will now move on to the Senate for further review. Let's hope that's as far as it gets.
The bill weakens protections for people with pre-existing medical conditions. It rolls back the expansion of Medicaid and cuts taxes on the wealthy. It also significantly reduces federal assistance to lower-income Americans paying for health insurance, and it defunds Planned Parenthood.
The right to decide when and whether to have a family is fundamental to women's equality in the workforce and society. Birth control and the right to abortion enable women to plan whether and when to have children, to pursue education and careers. This is how we are empowered to lead full and healthy lives. Yesterday's executive order on religious exemptions signaled to employers that the government may say that if they object to birth control on religious grounds, they can deny contraceptive coverage as part of the health care plans for employees. This, coupled with the House's repeal of part of the Affordable Care Act, could simultaneously limit women's access to contraception and abortion, forcing many women into motherhood against their will.
Since the Republicans introduced their effort to demolish Obamacare, Democrats have been quick to highlight the flaws inherent in the plan to "make health care great again":
[The Affordable Care Act] said to women of America 'You can't be charged more just because you're a woman.' Imagine becoming pregnant and having your insurer drop your coverage because you are no longer economic or you cost too much money. Imagine being a cancer survivor and having your coverage dropped because you survived cancer and you cost too much money. - Senator Kirsten Gillibrand (D-NY) addressing the Senate floor on January 12, 2017.
Trumpcare is more than a political statement. It is a bill ripe with potential to deny coverage and basic reproductive services to those in real need of health care. The people whom Trumpcare would surely impact ― those with pre-existing conditions, women who need to exercise their fundamental right to choose, low-income Americans tackling serious illnesses ― do not have time. None of these people have time for Republicans to blindly vote "yes" on a bill, effectively exchanging health coverage for personal political gain.
Health care is a life-or-death issue, and must be treated as such.
As a Health and Societies major at the University of Pennsylvania, I was taught to dissect the U.S. health system from multiple perspectives. Yet, there is one common thread which rings true from every angle: there is a need for humanity in each and every aspect of health care. It is essential for all decision-makers to respect life - from the family physician, to the surgeon preparing to cut, to the nurse on the late-night ER shift, to the administrative manager overseeing departmental operations, to the politician voting on health legislation thousands of miles away. No one is immune. When a person is regarded as merely an insurance loss statistic, lives are put in danger. Every patient, every prospective insuree, needs to be viewed as a fellow person with loved ones, passions, and a deeper purpose than to forfeit their life to bolster another's political approval.
Actions will always speak louder than words, and President Trump's actions thus far show little signs of respect for ensuring basic dignities for all Americans, from health care to civil rights. On the contrary, Trumpcare reinforces how much the 45th President of the U.S. does not understand America or what has made it "great."
Help to make sure Trumpcare never leaves the Senate: Call your senators to oppose AHCA before the Senate vote. Visit Save My Care for more information.
Popular in the Community