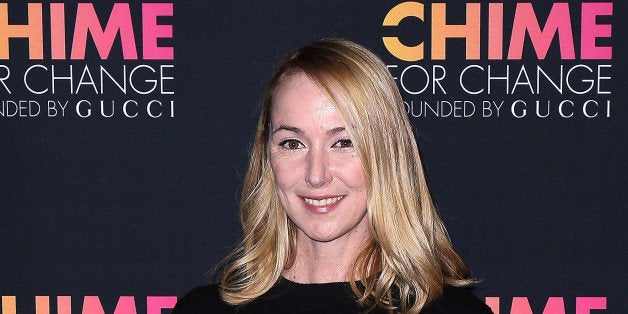 In the dead of night on April 14 to 15, Boko Haram militants abducted some 270 girls from their boarding school in Chibok, Nigeria. The militants assumed the world wasn't watching and wouldn't care. But they were wrong. United in outrage -- and linked by technology -- millions of people have joined Nigeria's mothers and fathers in demanding that together we Bring Back Our Girls.
What happened under the cover of dark has thrust these schoolgirls into the international spotlight. Now that the world's attention has been mobilized, we must not let it fade.
Nigeria is far from the only place where girls' rights to education are at risk. Around the globe, approximately 65 million girls are out of school. According to UNESCO reports, in some countries, as many as 9 out of 10 of the poorest young women have not completed primary school; in a handful of places -- like the Central African Republic, Niger, Chad and Malawi -- fewer than 1 in 200 girls make it to university.
There are many barriers: costly school fees, social norms, shortages of female teachers, inadequate sanitation facilities. But the result is the same: an unjust denial of basic human rights and a devastating waste of potential.
Without an education, young women are permanently disadvantaged in work and in life -- limiting their own dreams, and potential to positively impact their communities. Yet statistics show that when girls go to school, the benefits multiply. Educated girls earn better incomes, raise healthier and more stable families, and actively contribute to their communities and our world.
I've learned this firsthand through Gucci's nine-year partnership with UNICEF, which has supported education programs in Malawi, Mozambique, South Africa, Zimbabwe, Rwanda and Angola. Through our partnership with UNICEF, Gucci has helped build 111 schools and 938 water and sanitation facilities; recruited and trained female teachers; provided girls with vocational training; and connected them to the health and social services they need to thrive. Education is a fundamental human right and we've focused our support on the most vulnerable children who don't have access to school, especially girls.
Inspired by my work with UNICEF, last year I asked Salma Hayek Pinault and Beyoncé Knowles-Carter to join me to launch CHIME FOR CHANGE, a new global campaign to raise funds and awareness for girls' and women's rights. We've aimed to use innovative -- and sometimes unexpected -- approaches to demand that girls' and women's issues are a top global priority.
One year ago, we held the first global concert event to raise attention for girls' and women's empowerment: The Sound of Change Live at Twickenham Stadium in London. 14 global artists -- headlined by Beyoncé -- joined international leaders including Desmond Tutu and Gloria Steinem, to call for change in the loudest voice possible.
Incidents like the kidnapping in Nigeria force us to raise our voices in outrage but the reality is these injustices are happening everywhere, every day. We need to create lasting change by collectively and progressively campaigning for girls' and women's rights everywhere, all the time.
We've seen through CHIME FOR CHANGE the evidence of progress. Through our crowd-funding partner Catapult, we fully funded 310 projects in nearly 80 countries through 101 non-profit organizations. Because of transparent impact reporting available through Catapult, we know that lives have been changed through these projects: girls in Nigeria have received mentorship and leadership training, girls in Kenya were tutored in math and English, women in Mexico have learned business skills and improved their literacy, teachers have been trained in South Sudan. And there are hundreds more stories like these.
If we give girls and women the chance to change their lives, they can change the world. Boko Haram's attack is not just an outrage. It is a summoning to action -- but it's not an isolated incident. Now is the time to protect girls' security and access to education worldwide. More than just bringing back the girls of Chibok, we must bring justice to all girls, everywhere.
Lend your voice at www.chimeforchange.org or #CHIMEIN.
This blog post is part of a series produced by The Huffington Post, Hearst Magazines and Chime for Change, in celebration of the one-year anniversary of The Sound of Change Live, the first global-concert event in history to raise funds and awareness for girls and women's empowerment. The series will focus on the three pillars in the Chime campaign: Education, Health and Justice. For more information about Chime for Change, read here. To see all posts in the series, read here.
Related