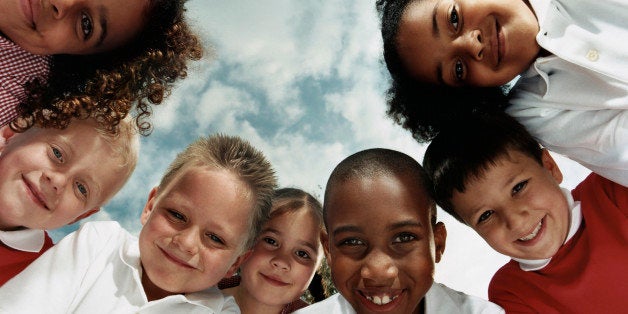 Since the passage of No Child Left Behind and the expansion of for-profit testing companies, we have seen a dangerous amount of time, effort and funds spent on standardized testing of our students. As we know, funding has been cut and programs not directly related to increasing test scores (tied to funding in most states) have fallen by the wayside. That means that activities meant to engage and excite students, like music, art, languages, extra-curricular sports and clubs, have been scrapped in order to redirect scarce funds into boosting reading and math test scores.
This is not news. And more and more educators, parents, students and communities are fighting back and opting out against this toxic testing culture. So where does that leave us? As the next Congress shapes the reauthorization of the Elementary and Secondary Education Act (ESEA), we must come together to discuss and help shape what a great education will look like for students for the next several decades.
That means it's time to get back to basics, like serving the whole child. We know that the testing obsession has had a negative impact on students, families and educators. We know that decades of underfunding means educators have had to get creative with the resources they have left. Thankfully, the school community is trained to address the needs of the whole student in order to make them feel healthy, safe, engaged, supported and challenged.
It's now time to shine a spotlight on schools and educators that are doing it right. We need to provide paths for educators to become leaders outside their classrooms in order to make sure schools and communities are meeting the needs of the whole child. We know that students cannot learn unless they are healthy and safe, and they are much more likely to learn if they are engaged, supported and challenged.
As I said, educators have always done this. But educators need a pathway to leadership so that they can impact school policy and procedure. School administrations must formalize this process, working with educators and their unions to define what leadership roles look like, how they are incentivized, and what kind of professional development and training is needed to be an effective leader.
Educators make a difference in schools every day for their students. Bus drivers get students to school and home safely and on time. Food service workers make sure students get a healthy breakfast and lunch, as no student can learn when they are hungry. School nurses, health aides and counselors keep our kids emotionally and physically well. Custodians keep our schools secure, clean and germ-free so kids stay safe and healthy. Teachers nourish students' minds and keep them challenged and engaged in learning. Para-educators provide students with the individualized attention and support that many of them need to succeed. Office clerical staffers keep the trains running on time and keep a loving eye on every student. All come together to support the whole child.
But most educators want to go above and beyond their job descriptions. They want to do more for their students, schools, communities and for the education profession. It's time for some principals to stop seeing this as a challenge to their authority and find ways to utilize educators' passion and excitement for students and leadership.
Two million new teachers and hundreds of thousands of new school support staff will be entering our classrooms over the next six years. Let's welcome them into the education profession and encourage them join us in union, instructional and policy leadership. We will all benefit from their new ideas and fresh perspectives. Especially students. By leading in our schools and communities, new and veteran educators can collaborate to help meet the needs of the whole student. We know that when children's basic nutritional, health and safety needs are met, they attain higher achievement levels.

How can you help your students reach their full potential? How can you become a leader in your school? Contact your local union rep. Talk to your colleagues. Tell your principal or manager that you're looking to help coordinate policy, process and practice at your school to better serve your students.
I recently discussed educator leadership at ASCD's Whole Child Symposium. See video of her panel discussion here.
Calling all HuffPost superfans!
Sign up for membership to become a founding member and help shape HuffPost's next chapter