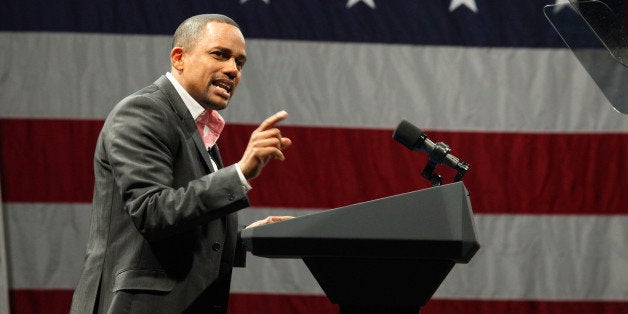 Two distinct but very different emotions often dominate our minds and our discussions surrounding cancer: fear and hope.
As a cancer survivor, I have known fear. You can process very few emotions other than fear when you're sitting in a doctor's office being told there are malignant cells growing in your body that, if left untreated, could kill you. It's frightening.
That's why we invest in hope. Hope for improved treatment and outcomes. And always, hope for someday finding a cure.
But what about right now? What if you knew there was a vaccine available today, right now, that could prevent certain types of cancer from ever even developing in your body?
As a member of the President's Cancer Panel, that's a message I hope everyone hears loud and clear when it comes to the HPV (human papillomavirus) vaccine. Today, one in four people in the U.S. are infected with at least one type of HPV, a group of viruses linked to multiple cancers and other diseases.
The Panel recently released a report that explains in detail an amazing opportunity right before us in the fight against cancer. Achieving widespread HPV vaccination is one of the most profound opportunities for cancer prevention. Tragically in 2012 only about one-third of 13- to 17-year-old girls in the U.S. received all three recommended doses of HPV vaccine, according to the Centers for Disease Control and Prevention. These rates fall considerably short of the U.S. Department of Health and Human Services Healthy People 2020 goal of having 80 percent of 13- to 15-year-old girls fully vaccinated against HPV. Immunization rates for boys are even lower -- less than 7 percent of boys ages 13 to 17 completed the vaccine series in 2012.
The HPV vaccine has the potential to save lives and prevent millions of avoidable cancers and HPV-related conditions in men and women.
That's not just hope. That's an actionable solution available right now.
Other countries in the world are far ahead of us in this space. We may not have a cure in our hands just yet, but the opportunity exists to protect hundreds of thousands of people from certain HPV-associated diseases and cancers over their lifetimes.
So my call during this National Women's Health Week is to make HPV vaccination not just more widely known, but to make HPV vaccination for our children -- girls and boys - a public health priority. Parents, talk to your children's doctors and learn more about HPV vaccination.
Because wherever we can diminish fear and invest in hope, we have scored another victory in the fight against cancer.
This post is part of a series produced by The Huffington Post in conjunction with National Women's Health Week, May 11-17. Read all posts in the series here. To learn more, please visit WomensHealth.gov.