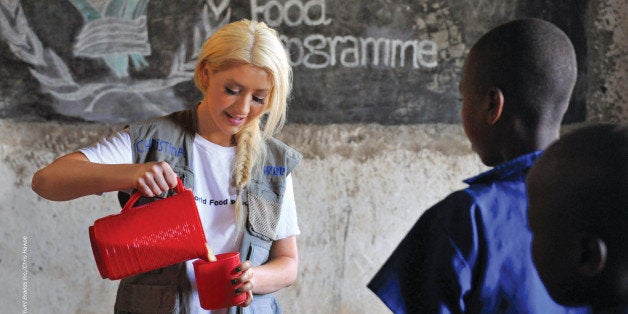 No mother should have to worry about feeding her children.
So much can change in life in just one year.
This summer, I've been preparing for the arrival of my new baby girl and working on recording new music for my next album. It's hard to believe that about the same time last year I was in the fields of Rwanda with the United Nations World Food Programme (WFP) and Yum! Brands' World Hunger Relief effort. The beautiful faces of the young mothers and children I met in Rwanda are with me every day and fuel my passion to raise awareness about the critical global hunger issue.
It's heartbreaking to me that in our social media driven, increasingly-connected world, nearly 850 million people go to bed hungry each night. And this includes far too many children. It's a subject so close to my heart and has been for a long time, being a mom.
The global hunger issue can seem overwhelming. The fact that more people will die from hunger this year than AIDS, malaria, tuberculosis and war combined is unbelievable. I've seen the emotional and physical toll hunger takes on the communities and families it impacts.
Since 2009, when I first volunteered as a spokesperson for Yum! Brands' World Hunger Relief effort to help raise awareness, volunteerism and funds for WFP, I wasn't aware how much my involvement would touch me. My goal is to use my voice to shine the spotlight on hunger. Along the way, I've been moved and inspired in words that are hard to articulate.
In Rwanda, I spent time with young mothers and children living in man-made huts at a refugee camp that houses more than 18,000 people. They told me how they escaped violence in the Democratic Republic of Congo. Their courage and hope for a better life was incredible. On my trip, I served food to kids who walk miles to and from school each day to receive a hot meal. I also went to Haiti after the earthquake hit a few years ago and saw its devastating effects on many families. Kids there were so happy just to get rice and beans from WFP.
Helping serve kids lined up with simple red cups we fill with nutritious food made possible through WFP's school feeding program - and the donations of people far away - is always one of the most fulfilling parts of my visits. One little red cup of food that kids receive in school from WFP is sometimes the only meal they will eat that day. It's so lovely to see them smile and their eyes light up. Kids come to school for a meal but they also get an education and a chance for a better life.
The kids and moms that I've met have no idea about my career as a performer, something that is quite liberating. The stage is a platform for me but what I do with it to make a difference in the world is most important. Knowing I can bring attention to the global hunger issue and help the families I've met inspires me to do more.
That's why this year I'm urging everyone to join me and #PasstheRedCup to help combat hunger. Please join this social challenge and share #PasstheRedCup on your personal social channels to raise awareness of the global hunger issue. Together we can create a movement. What's more, just by making a small donation, you can help feed a child in need. $5 will help feed 20 children. Every dollar donated on HungertoHope.com will go directly to benefit WFP and aid those most in need. So, please give today and help make a difference in a child's life. If you can't donate, volunteer at a local hunger relief organization in your area.
As a mother, I urge you to do what you can to help someone you'll likely never meet. Please help me #PasstheRedCup and move people from hunger to hope.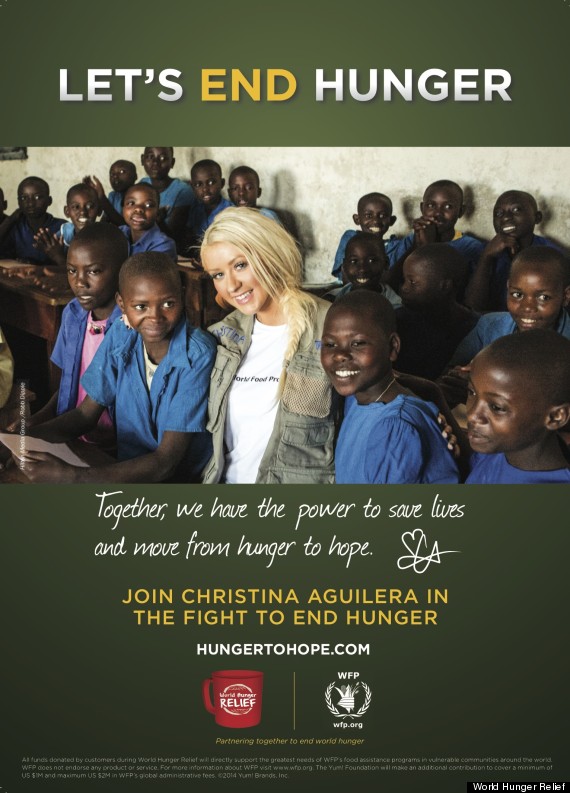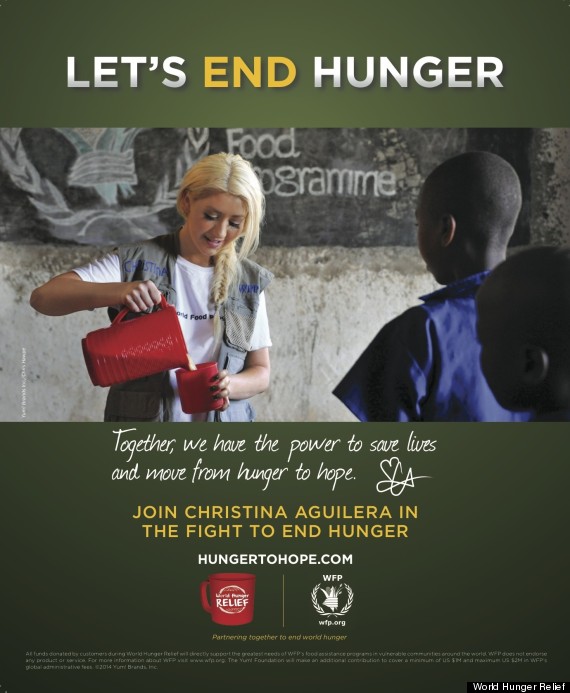 Related