Truly joyous learning should and can happen 12 months a year. Yet, we still operate on the idea that there are only two options for children in the summer months. Children are either out of school, which worked in the agrarian times when many children were needed on farms, but is not suited to urban children who now spend most of their summer in cramped and hot apartments. Or, they go to the often dreaded summer school, which is generally a "remedial" time for struggling learners, or additional test prep time for children from our lowest socioeconomic communities.
Let us together advocate for a third option, and that is to use what we most love about that special thrill of summer to inspire the creation of great learning opportunities for all children (regardless of income level) while heeding the reality of summer learning loss. The stakes are high, and the "summer slide" is steep. Here is why we must invest energy and resources into these summer months:
· Two thirds of the achievement gap, which refers to the persistent difference in reading, writing, and math scores between groups of students defined by gender, race/ethnicity, and socioeconomic status is attributed to summer learning loss. (National Summer Learning Association)
· By the time a struggling reader reaches middle school, summer reading loss has accumulated to a two-year lag in reading achievement. (Scholastic)
So then, what is it that children hope for when they dream of joyful learning? They tell me this: they love self-directed play; days spent with people they care about; time to pursue activities and interests that bring them joy, and that nourish their passions; and a deep relationship to a community, both indoors and outdoors.
Let us listen to these hopes and dreams to create a way for all kids to experience that camp-like feeling that only some kids currently get to have. In this spirit, my organization, LitWorld, has built a new model of what out-of-school time should be. This model is called the LitCamp, and we are running them across New York City in partnership with Broadway Housing Communities in West Harlem and The After School Corporation (TASC). We ran one in Manila, the Philippines for children living in slums in May, and we will do another for children living in extreme poverty in Kibera, Kenya in the fall.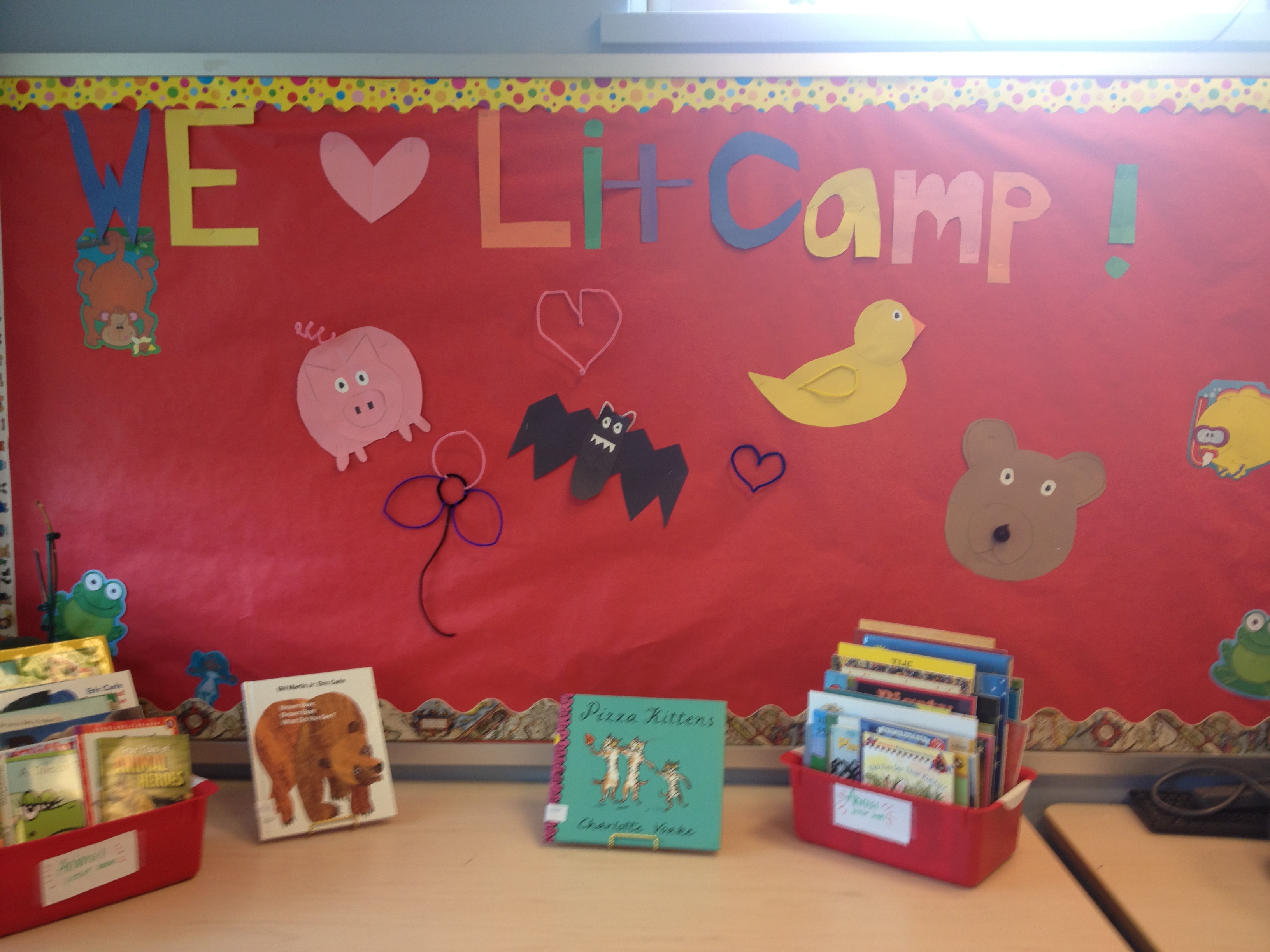 The central idea of the LitCamp is that we are going to nourish, grow and cultivate the power of the child's own stories, the passions of that child in relation to herself, her community and her world, and her desire and hunger to connect stories to passions, and passions to the community. We are creating forever learners by combining access to quality literature and technology with active play, creative art projects and inter-disciplinary workshops in a safe space for children to gather and celebrate the power of words, stories and community.
Even without a LitCamp, you can create community for your child online. For example, check out the awesome Google+ Maker Camp. (Enrollment is free!) As part of an online community of campers, kids, tweens and teens will create 30 projects in 30 days, participate in virtual field trips, and have an opportunity to interact with innovative "makers."
Every child can also sign up for the Scholastic Summer Reading Challenge. This extraordinary initiative unites children across the country in the quest to set a new world reading record. I love the inclusive nature of this challenge, and that it is measured by the minute, because every minute with text counts when building strong reading muscles, really and truly.
All of our children have the right to a quality education and to learn every month of the year. Let us, this year in 2013, commit to every child across the country that we will bring their passions and interests to life, and connect them to a community of learners during these valuable summer months.
REAL LIFE. REAL NEWS. REAL VOICES.
Help us tell more of the stories that matter from voices that too often remain unheard.