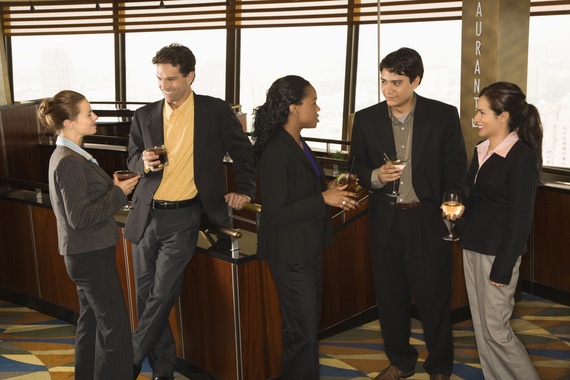 Industry conferences are chock full of great material. Session speakers, expo vendors, networking with others and knowledge sharing are what make conferences one of the best resources for businesses and why so many companies spend exuberant amounts of money to send their employees. However, when pre-conference planning and post-conference follow-up are neglected, there is a good chance most of the effort that was put forth at the conference will actually have been for naught.
As conferences wind down, there is a lot of "let's stay in touch" and "let's definitely connected online" being tossed around. Sometimes it's simply a polite way of saying goodbye but in many cases it's a genuine offer of continued networking and develop the relationship.
Without a plan to continue reaping the conference benefits once the event ends, attendees will be ignoring what could be lifelong relations and potentially leaving money on the table for themselves or their employer.
Implementing four simple strategies will assure that follow-up occurs and that new friendships and connections do not fade into a dull blur of conference memories.
Get organized: Unpacking the suitcase is generally the #1 chore after arriving home. All the expo swag, business cards, and other "stuff" accumulated during the event gets set aside with the best of intentions to go through it in the next day or two. It's safe to say that a "day or two" will turn into a week or two or even a month or two as life reverts back to normal. The more time that passes the more great opportunities are being lost. Get the post conference collection organized as soon as possible and don't be afraid to use the trash can. There is no sense in keeping the swag that will never get used, the marketing materials from vendors that's not needed, and anything else that is simply going to turn into clutter.
Reflect: Spend some time in reflection. Very rarely do conference plans go exactly as expected. Some things may have gone way better than imagined, others things may have fallen extremely short of the expectations, and some things may have come as a complete surprise. The first 72 hours is the best time to look back on the event with an objective magnifying glass. Spending this time in reflection will help determine an appropriate post conference plan as well as noting things that can be executed differently at the next event.
Make a plan: Once organized, make a plan. Conference attendees usually set out with goals in mind; people they want to meet and things they want to accomplish. Now that the conference has ended, it's time to take all the information that was gathered at the event (including new connections) and see how they align with personal and professional needs. The first 3 weeks are a critical time to reach out and begin nurturing the relationships with other attendees and vendors. Acting early assures that details of conversations will be fresh on your mind and theirs. Email or social media connections are the best way to make the first initial contact unless there was indication of a better method in which to reconnect.
Deliver: There is a very good chance promises were made while networking; the name of a book, a virtual introduction, or a sample, quote, or product. It is imperative that this ball does not get dropped. When trying to nurture a connection for the purpose of business or collaboration, following through goes a long way in showing dependability and strengthening the know, like, and trust factor that began to build during the face to face encounter.
Stress-free networking is not only possible; it is proven to be a successful way of building long lasting relationships and post conference planning is the difference between the once-a-year "conference buddy" connection and a year-round active and supportive network.
REAL LIFE. REAL NEWS. REAL VOICES.
Help us tell more of the stories that matter from voices that too often remain unheard.