Tara and Jim just lost their dear friend Ellie to suicide. They didn't know each other but were connected at the funeral through their friendship with Ellie and also through a shared diagnosis of bipolar disorder. In their grief, they have courageously brought light and healing to an unthinkable tragedy and they are mental health heroes.
Tara is an artist and in the immediate aftermath of Ellie's death she led one of her Talk and Response Art sessions where she shared her loss with the women in the group and used art to create beauty and meaning from the pain. She had recently seen Ellie at her mom's home when Ellie stopped by with a bouquet of hydrangeas from her garden.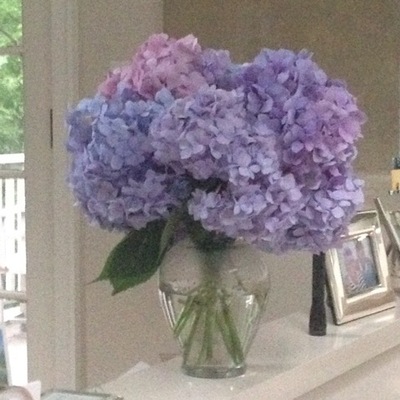 Tara was publicly open about this tragic loss and posted daily photos on social media as she honored her childhood friend's life.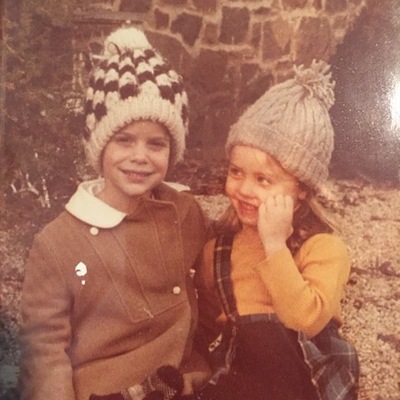 She also incorporated these images into a book that she created as a gift to Ellie's family. A longtime activist for mental health, Tara has been able to bring hope and peace to this topic that is often taboo and filled with shame.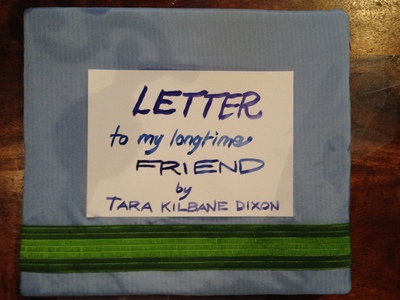 Jim was called to take action and wrote an incredibly powerful tribute to Ellie that was included in the program at her funeral. I am often asked to endorse books about mental health and spend my days reading about all things related to the brain and I have never read anything as moving as Jim's piece honoring Ellie. "Ellie's Mountain" (posted below) is by far the most stunning piece of writing I have ever read on this subject.
Tara and Jim have shown us how to embrace such a difficult issue and how to grieve a loss to suicide with honesty and grace. Now we need to look inward and figure out what we can all do for this cause? September is National Suicide Prevention Month. How can we take action to promote mental health? What small steps up the mountain can we take? With such staggering statistics as someone dying from suicide every 40 seconds -- this cause requires every single one of us to take a stand! For the 40,000 people each year who die in this heartbreaking and unnecessary way, let's climb this mountain and #StopSuicide NOW!
Ellie's Mountain by Jim Bunn
The world was a better place because she was in it. My friend Ellie. She could fill a room with her endless energy and unbounded positivity. (Think Robin Williams without the stream-of-consciousness comedy routine.) Beaming with a permanently fixed smile and sparkling eyes, she would move her petite athletic frame with a command and confidence that bespoke her youth as a competitive gymnast.
We weren't the kind of friends who were close in the sense that we saw or spoke to each other a lot. We didn't need to. When we did reconnect it was as though no time had passed, an interrupted conversation now begun anew. One of those kinds of friendships.
It began with our daughters when they were little. They were gymnasts -- good ones, too. They practiced six days a week, including Saturdays. For the better part of five years I would go to those Saturday practices, with my New York Times in hand, our golden retriever Maggie in tow, and watch the girls work out. More often than not Ellie was there, too. That's where we became friends. Occasionally we would steal away and walk to Starbucks, laughing as Maggie would playfully run between and around us.
We talked about everything. The girls. Our other kids. Our spouses. Our bipolar disorder... I had only recently been diagnosed and didn't feel comfortable talking about it. But Ellie said she'd been diagnosed as a teenager and had long ago made peace with it. She said she took her meds, dealt with the highs and lows and got on with her life. Plain and simple.
But it wasn't. What I now know is that her bright effervescence belied the dark depressive side of being bipolar. I have learned that bipolar is like climbing a mountain. Only, when you think you've made it to the top, you either slide back down or discover that you've arrived at a false summit, the real one off in the distance, still towering over you.
It turned out that Ellie's mountain was one she could no longer climb.
Now she's gone. My friend Ellie is gone. I have to say it more than once because it is something I simply cannot comprehend. My heart is heavy and broken. The terrible way she chose to leave us is made even more horrible because of the light
she brought into the lives of those who knew her. A light that shined so brightly.
Just ask the scores of girls she coached in gymnastics. Pure Ellie. It wasn't enough to coach her daughter's team, a school with a rich tradition in the sport, in a town filled with wealth and privilege. At the same time she was coaching that team she started a high school gymnastics program in a neighboring city where the kids were often poor or underprivileged. And yes, there were meets where both teams were competing with each other.
She also reached out in very personal ways to help individuals who needed guidance, or a friend. Or both. Like my son, Andrew.
He was a troubled teen. Bad behavior, drugs, violent at home -- and a diagnosis of bipolar disorder. "Let me talk to him," she said on one of our Saturday mornings at the gym.
She counseled him. She admonished him. She lifted him up and allowed him to see what was possible in his young life. She volunteered her husband to sponsor him in a recovery program.
Today, my son works three jobs, is in love with a wonderful woman, and is a successful outdoor extreme sport athlete. He has started climbing mountains and his sights are set on Mount Everest.
But there's something else he wants to do first.
He's decided to find a mountain that no one has ever climbed before, and be the first to do so. His plan is to take a plaque with him to the summit -- with Ellie's name on it.
"She made me believe that I could overcome the drugs and the alcohol and the bipolar -- that I could climb my mountain," he said.
"But she couldn't climb hers."