These days, there is finally a lot of talk about poo, or as professionals of fecal sludge management refer to it, sanitation. After years of being the underdog human development cause, sanitation is getting some much-needed attention. After all, sanitation-related diseases kill more children than HIV/AIDS, tuberculosis, and malaria combined. Moreover, those children that do survive sanitation-related diseases often are affected throughout their lives by cognitive impairment and growth stunting, which translates to, among other things, negative economic impacts.
Practitioners also know that better sanitation will only improve health if everyone uses sanitation facilities and if ongoing services exist to safely transport and treat/reuse waste, removing life-threatening traces of feces in neighborhoods, drainage, or waterways.
Imagine for a minute that New York City is Dhaka, Bangladesh, and that in the entire city only 11% of all households are connected to a sewer, and of all that waste only 2% is treated. Effectively 98% of all human waste is flowing into the Hudson and East Rivers or remain in the streets of Gramercy Park and nearby neighborhoods. Fortunately for New Yorkers this is not the case, but unfortunately this is the sad reality in many cities and towns throughout the developing world.
Water For People is one of a handful of organizations around the world changing the conversation about sanitation. This involves developing full-fledged systems and off-grid infrastructure that makes sense for local contexts; supporting governments as the main drivers of effective sanitation policy and regulations; and rethinking and reshaping traditional roles and responses to the sanitation problem. More specifically, this line of thinking includes:
Promoting burgeoning sanitation markets for businesses, entrepreneurs, and their customers
Investing in technology to create products that consumers want to buy
Partnering with local microfinance institutions (MFIs) and banks to fund sanitation services and products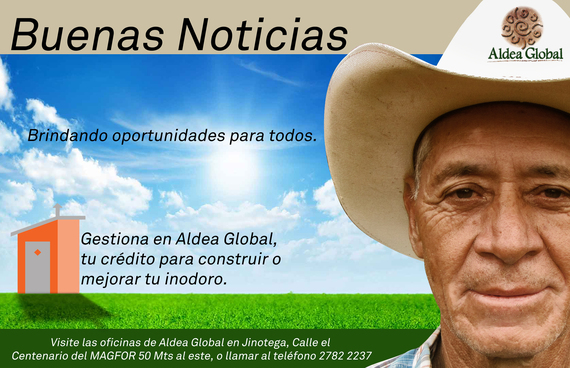 Take the case of the Jinotega district in Nicaragua, where Water For People has made relatively small investments into sanitation programing and has deliberately taken on a facilitation role. A local construction company and a MFI have invested $10,000 of its own resources to develop sanitation products and services in Jinotega. The results: seven ongoing jobs, 125 families upgrading their sanitation facilities, and about $55,000 in gross revenue being generated by these local companies.
This is a great beginning because it leverages important private sector resources and skills like professional marketing to influence behavior change. Ultimately, it is important that these services grow and are sustained; and that collected waste is safely disposed of and/or reused. This requires collaboration between local companies, government entities, and civil society partners, like Water For People. Recent data monitoring in the three municipalities of Jinotega show that 32% of households still lack intermediate levels of service to sanitation and only about 17% have a high level of service -- hard work lies ahead.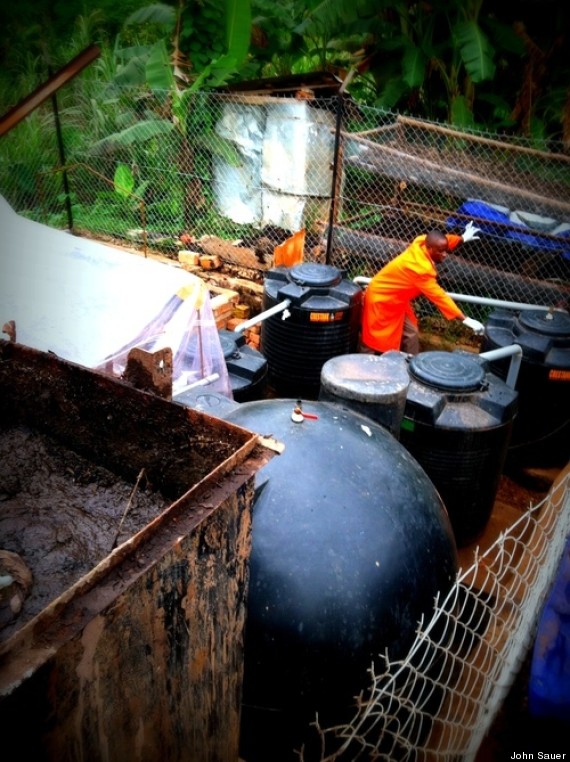 In Kampala, Uganda, 60% of human waste is still not safely managed, and only 9% of households are connected to a sewer line. In 2011, Water For People began to look for solutions to two main problems: 1) there weren't enough toilets to safely contain human waste and 2) full septic tanks were overflowing into the environment but weren't accessible given narrow and crowded city layout. The 40% of waste that was being safely managed was thanks to Kampala's cesspool truck system -- but it needed to be expanded or adjusted.
Water For People identified businesses in related fields such as garbage collection in an attempt to draw them into sanitation. But the margins for the latrine pit emptying businesses were so small that many companies withdrew. Next, Water For People found micro-entrepreneurs interested in sanitation as a supplemental business, but this too was un-scalable due to lack of financing and insufficient business and management skills.
Despite these setbacks, over 2,000 latrine pits have been successfully emptied and over $125,000 in gross revenue generated by these entrepreneurs, like John Businge of Forever Sanitation. But there are still 240,000 latrine pits currently requiring emptying. So Water For People has recently supported an independent local social enterprise called Sanitation Solutions Group, which seeks to capture significant market share for both toilet sales and septic tank emptying by supporting the existing micro entrepreneurs and bringing them under their umbrella to professionalize sales, marketing, and branding. The pit latrine emptying business opportunity alone is estimated at $9.6 million. Sanitation Solutions Group will offer equipment and transportation leasing services that will effectively lower transportation costs for the micro-entrepreneurs and increase their profits. The company believes this new service will attract more micro-entrepreneurs into this business area to create a pathway to scale.
A major barrier in solving the sanitation challenge is that toilet products are undesirable by households and many customers decide to make-do with their old, dirty pit latrines. Better and cheaper products are needed. Additionally there is a need for off-grid and community treatment systems to supplement the central sewer network which will be too costly to extend throughout most cities. To address these challenges Water For People has invested funds into developing and testing new technologies. An example of this is a modular latrine called the Durasan. This product has consumer appeal and Sanitation Solutions Group is expecting to sell 7,000 over the next five years; they have already received orders for 400. Additionally, Water For People is market testing the SaTo Pan by American Standard and expects to work with local partners to support toilet upgrading using this product for hundreds of thousands of paying customers over the next several years.
It will take a well-orchestrated effort by local government, business partners, and non-government organizations to achieve the (soon to be official) Sustainable Development Goal of universal use of sanitation services by 2030. These partners must deliberately work together to test new business models, technologies, and approaches to ultimately show evidence-based success and then leverage investment by customers, government, financial institutions, and social investors. The approach must focus on using philanthropic dollars catalytically rather than as a one-off intervention.
Talking about poo is good, but the sanitation crisis is an enormous global issue that needs to be addressed now, and the way to do this is by taking action that leverages resources and partnership for the long haul.
Calling all HuffPost superfans!
Sign up for membership to become a founding member and help shape HuffPost's next chapter