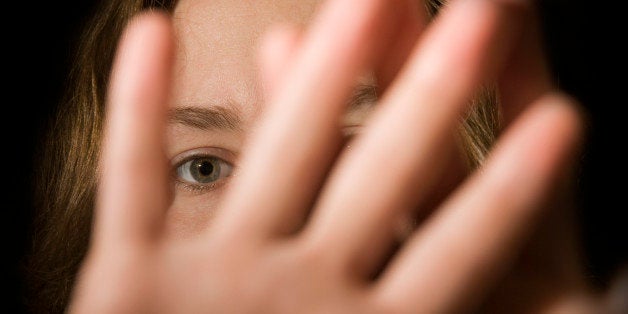 If there could possibly be anything positive gained from the Bill Cosby story it's that we are talking about rape.
I was raped 34 years ago. My virginity was taken. I didn't tell anyone -- not my mother, not my friends, not my ex-husband. I buried it with depression, alcohol, and anger. But in light of Bill Cosby's courageous alleged victims, it's time to speak up -- me included -- in the hopes that it will somehow help others. Here goes.
I was 15 years old at a party where the parents were out of town. My rapist, a 17-year-old boy I had never even had a conversation with, led me upstairs to an empty bedroom. He pulled me down on the bed and started kissing me. Quickly, he pulled down my pants and got on top of me. I tried to push him off. His mouth was planted on mine and I couldn't scream. The music was blaring downstairs. No one would have heard me anyway. I was begging him to stop. "I don't want to do this!" I said, even though I wasn't exactly sure what it was he was doing. But he was 170 pounds and I was 110 pounds. I didn't have a chance.
Afterward, he stood up and quickly pulled up his pants, scrambled out of the room, down the stairs, out of the house, and sped away in his car. I was so confused as to what had happened. In my 15-year old naiveté, I questioned, Does this mean he is my boyfriend? But later, as I realized what had happened, I became ashamed and embarrassed. How did I let that happen to me? Why did I follow him upstairs? The most humiliating thought was, No one will believe me. They'll say I asked for it. I was mortified, horrified, and terrified. Also, I was really confused. For years!
Then 34 years later I found myself reading the stories of Bill Cosby's alleged victims... one after the other. I couldn't believe what I was reading. Then I realized, I could believe it, because it happened to me. I found a perverse urge to look up my rapist. I found him on his public Facebook profile. He's a father. He's a dentist. He's a husband. He's a rapist. His life, I'm sure, has not been affected by the crime he committed. Yet, I'm constantly haunted because my memories never change. I carry that 15-year-old girl along with me, and the rude, nasty boy too. I was raped. It's the painful truth that will never go away.
Bill Cosby should not be allowed to continue his stand-up act. Why is an alleged rapist allowed to go on a comedy tour?
I hope the media won't just let this story die, that they'll do some investigating and they'll keep talking. And if there are more women, they'll start talking too, whether it's about a big famous guy or not. It's important that women are able to speak up freely with no shame. Because when sex is not consensual, someone's life is destroyed. From my own life, my own story, I guarantee it.
Across the globe my wish is this: No matter who you are or where you live, if you've been raped, or think you have been raped, or something happened on a date that you can't explain, talk about it. Just start talking to someone, somewhere soon. The more we talk about it, the more we have the opportunity to bring it to the forefront and change history. Let's make this the last conversation we have to have about rape. Sex is consensual, or it's a crime. Case closed.
Need help with substance abuse or mental health issues? In the U.S., call 800-662-HELP (4357) for the SAMHSA National Helpline.
REAL LIFE. REAL NEWS. REAL VOICES.
Help us tell more of the stories that matter from voices that too often remain unheard.