This year, Republicans have tried many times to repeal the Affordable Care Act and have continued to fail. One of the topics that has come up in each repeal attempt has been defunding Planned Parenthood. Many pro-life organizations have been in support of these bills for that reason. In fact, the Family Research Council backed the Graham-Cassidy bill stating that this was the last chance to "stop taxpayer funding of abortion and redirect tax dollars away from the nation's largest abortion business, Planned Parenthood." Let's put aside the "abortion business" rhetoric for a moment and take a second to understand what it really means when people talk about defunding Planned Parenthood and why pro-life groups might be slightly disappointed.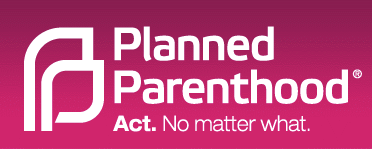 The Hyde Amendment
In 1977, the Hyde Amendment was passed by the House of Representatives, 207-167. This amendment barred the use of tax payer money for abortions. It was altered several times between 1976-1981 until the version in force banned all federal funding for abortion "except where the life of the mother would be endangered if the fetus were carried to term." In 1993, President Clinton signed into law the Departments of Labor, Health and Human Services, and Education, and Related Agencies Appropriations Act which contained a new version of the amendment. This expanded the category of the law to allow Medicaid funded abortions in the case of rape or incest. The majority of people who believe in the pro-life movement have been supportive of bills stating these requirements (life-threatening, rape, and incest abortions allowed) if abortion was illegal. As of 1977, there has been no federal funding that has gone to abortions, except in the case of saving a mother's life, rape, or incest.
How is Planned Parenthood federally funded?
Planned Parenthood is able to accept patients who are are on Medicaid and get reimbursed for the services they provide. They are also a part of Title X, a federal family planning program that primarily services lower-income Americans that does not allow for abortions. This year, Planned Parenthood reported that 75% of it's patients lived at 150% of the poverty level or lower. That's approximately $18,900 annual salary for a single adult.
The Impact
Defunding Planned Parenthood is essentially taking away access to healthcare for lower- and middle-income Americans. While some believe that people would easily be able to find another medical center, that is simply not the case. One in five women use Planned Parenthood at some point in their lives and for some it may be the only health clinic for several miles. Forcing women to find another healthcare facility may take more money out of their pockets that they cannot afford to spend. This may also cause other clinics to become overcrowded and be unable to keep up with the new traffic created through the defunding of this organization.
What services does Planned Parenthood provide?
Many political arguments around Planned Parenthood stem from their abortion services, but 80% of patients receive services to prevent unintended pregnancies including birth control and condoms. They also provide over 600,000 cancer screenings a year through pap smears and breast exams. Tests and treatments for STIs/HIV as well as prenatal and adoption services are also performed by Planned Parenthood. On top of their medical services, Planned Parenthood teaches classes for young people and adults as well as provides resources to parents about how to talk to their children about challenging issues regarding their body.
The Takeaway
When politicians talk about "defunding Planned Parenthood" they are using buzz words to get constituents on their side, without thinking about what that actually means. Defunding Planned Parenthood does not mean it will be shut down. Donations provided by supporters help to fund financial aid for those who cannot afford treatment and keep the practice open. State funding will also not be restricted under federal law. Those who are not on Medicaid will still be able to go to Planned Parenthood for their services. All defunding Planned Parenthood would do is prevent lower- and middle-income Americans from attaining the healthcare they need.
Edited to included updated numbers and statistics from 2017.
REAL LIFE. REAL NEWS. REAL VOICES.
Help us tell more of the stories that matter from voices that too often remain unheard.
This post was published on the now-closed HuffPost Contributor platform. Contributors control their own work and posted freely to our site. If you need to flag this entry as abusive,
send us an email
.