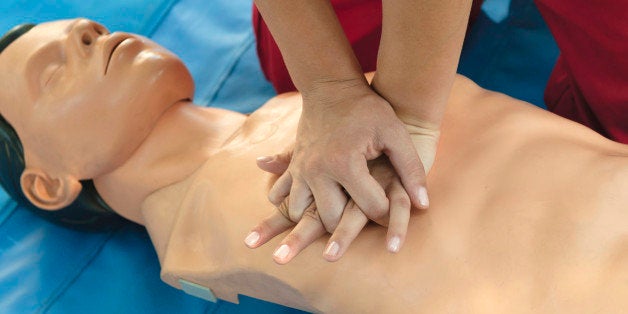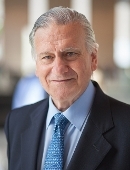 Valentin Fuster, MD
Director of Mount Sinai Heart
Physician-in-Chief, The Mount Sinai Hospital

Let's Train a New Generation of Lifesavers
As a cardiologist and physician-scientist, and former President of the American Heart Association and World Heart Federation, I have dedicated my life to promoting cardiovascular health and wellness for youth. Health education and basic lifesaving training are important ways to invest in their future health and well-being, and to make our communities safer.
Enhancing Our School Curriculums
Now that the school year has begun, classrooms are filled with students learning history, grammar, science, mathematics, foreign languages, and other traditional academic subjects. I believe the time has come for all American high schools to add the lifesaving skill of Cardiopulmonary Resuscitation (CPR) to their curriculums and to make this training a requirement for graduation.
Why is CPR training so important? Nine out of 10 cardiac arrest victims do not survive, most likely because no one was around who knew how to perform CPR. Many of us live in communities where it can take 10 minutes or longer for an ambulance to arrive. When someone succumbs to cardiac arrest and no one is present to start CPR, the person's chance of survival decreases by 10 percent for every minute that passes. Doing the math, if it takes the ambulance just five minutes to arrive, you're already facing a 50 percent risk of not being resuscitated. And after 10 minutes, it's nearly impossible to survive.
It is not difficult to teach or learn CPR -- it is as simple as the acronym sounds. If we introduce CPR training into the high school curriculum, we could put it on the same level with other basic skills we require our students to learn.
I have seen firsthand the evolution of cardiopulmonary resuscitation (CPR). Several years ago, the AHA released updated guidelines for quality CPR, and we now understand that just performing simple chest compressions may be enough to potentially save a life.
Immediate action with CPR also is critical to limiting damage to the brain and preserving neurological function. A recent study by the Journal of the American Medical Association conducted in North Carolina from 2010 to 2013, examining the efficacy of CPR and defibrillation following statewide initiatives demonstrates that "The proportion of patients receiving bystander-initiated CPR and defibrillation by first responders increased and was associated with greater likelihood of survival with favorable neurological outcome."
Training in CPR Saves Lives
Basic CPR training in high schools is easy, and costs little to nothing. Schools have tremendous flexibility in how they comply with their states' curriculum standards, as long as the training meets national Emergency Cardiac Care guidelines, and that students also understand the lifesaving role of automated external defibrillators (AED), which are available in many schools and public locations.
To date, 20 states are building a new generation of lifesavers by making sure every student learns CPR. (ADD HYPERLINK) In New York, former State Assemblyman Harvey Weisenberg spent years championing the cause. Before he retired from the New York Legislature, he secured passage of a "CPR in Schools" bill. Governor Andrew M. Cuomo has signed this policy, which calls for the New York State Education Department and the Board of Regents to determine if students in New York should learn basic CPR skills prior to graduation. It is time for all 50 states to follow that path.