WASHINGTON — A bipartisan group of former Interior Department officials is urging members of the Senate Committee on Energy and Natural Resources to oppose the latest Republican-led effort to open a portion of a pristine Alaska wildlife refuge to oil and gas development.
"Some places are just too special to drill," officials from the Nixon, George W. Bush, Clinton and Obama administrations wrote in a Tuesday letter to the panel.
Sen. Lisa Murkowski (R-Alaska), who chairs the committee, introduced legislation last week that would require that Interior Secretary Ryan Zinke approve at least two lease sales for drilling — each no less than 400,000 acres — in the 1.5 million-acre coastal plain area of the Arctic National Wildlife Refuge (ANWR).
Murkowski said the Congressional Budget Office estimates the move would bring in slightly more than $1 billion in federal revenue over the next decade, although that figure has been widely disputed.
The signees said they are "deeply concerned at the prospect of oil development" on the coastal plain, also known as the 1002 Area. Drilling, they said, "risks significant damage to this national, cultural and ecological treasure, and it is currently a needless risk," as a glut of supply and the low price of oil make "economic arguments for risking this incredible resource ring hollow."
The group describes the refuge, which covers more than 19 million acres in northeastern Alaska, as "among the world's most important ecological resources." The region is home to polar bears, moose and hundreds of species of migratory birds, and serves as the calving ground for Porcupine caribou.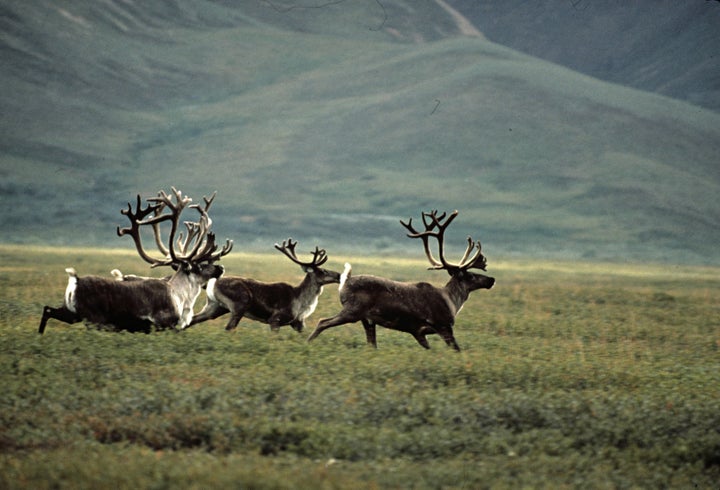 Murkowski and the Trump administration have touted the economic benefits that would come from drilling in the refuge. In announcing her bill last week, Murkowski called the proposal "a tremendous opportunity" for the country. At a hearing in early November, she said Alaskans have waited decades for the right technologies to come along in order to ensure the environment would remain protected.
In 1980, with the passage of the Alaska National Interest Lands Conservation Act, Congress expanded ANWR but opted not to give wilderness status to the 1002 Area, setting it aside for potential oil and gas development. Granting leases for that purpose, however, requires an act of Congress.
The Senate budget plan includes a provision that requires Murkowski's committee to find $1 billion in additional revenue over the next decade to help pay for tax reform. As a result, Murkowski's legislation requires just a simple 51-vote majority to pass in the Senate, rather than the 60 typically needed to avoid a filibuster, because it is part of Congress' 2018 budget plan that is being considered under special "reconciliation" provisions.
Sen. Maria Cantwell of Washington, the committee's ranking Democrat, other members of her party and environmental groups have blasted the passage rules for Murkowski's bill. They accuse her and other Alaska lawmakers of circumventing the normal legislative process and putting short-term economic gains over environmental protection.
The group of former Interior leaders argue that drilling for oil in the coastal plain "is ethically, environmentally, and economically untenable."
"As former officials at the Department of the Interior, we know our public lands
intimately, having travelled, studied, managed and championed these incomparable lands and waters," their letter reads. "In our view, there is no place like the Arctic National Wildlife Refuge, and no place more deserving of protection for future generations of Americans. Some places are just too special to drill. We call on you to defend our natural heritage and native Alaskan culture by protecting our most vital national wildlife refuge."
The letter is signed by Nathaniel Reed, assistant secretary for Fish and Wildlife and Parks under President Richard Nixon: Lyle Laverty, assistant secretary for FWP under President George W. Bush; Donald Barry, assistant secretary for FWP under President Bill Clinton: Jamie Rappaport Clark, director of the U.S. Fish and Wildlife Service under Clinton; Steve Williams, director of USFWS under Bush; and Dan Ashe, director of USFWS under President Barack Obama.
Support HuffPost
The Stakes Have Never Been Higher
Popular in the Community