A toddler received some comforting words from an unlikely source following the death of his beloved pet.
After his beagle, Moe, died in April, 3-year-old Luke Westbrook of Norfolk, Virginia, occasionally wrote letters to his pooch with the help of his mother, Mary Architzel Westbrook. The letters were addressed to "Moe Westbrook, Doggie Heaven, Cloud 1," and the pair would "send" them by putting the messages in their mailbox.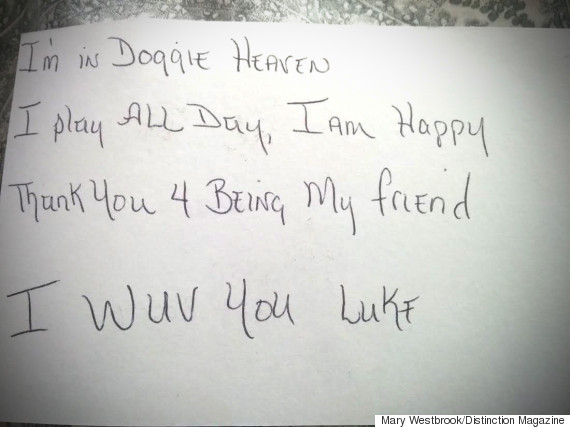 The note.
"I'm in doggie heaven," the note read. "I play all day, I am happy. Thank you 4 being my friend. I wuv you Luke."
The note quickly went viral with more than 1,500 shares from Distinction Magazine's website, alone. It's since been revealed that Zina Owens, a window clerk at the local post office, was behind Moe's response, the Virginian-Pilot reported. Though Westbrook had thought Luke's letter would've just been thrown out, Owens says that the 3-year-old's envelope caught her eye and "made her day." Understanding the boy's pain after his loss, the clerk said she wanted to do something special for him.
"I felt it in my heart," Owens, who has answered a few letters to Santa in the past, told the Virginian-Pilot of Luke's letter. "Here was a child who had lost his dog, and any time you love something and it goes away, it hurts."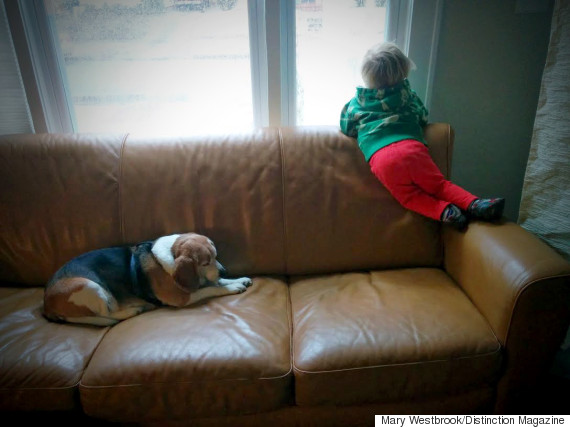 Moe and Luke, before the pooch passed away in April.
The note "from Moe" made Luke smile, according to Today.com, but those simple words also had an affect on his mother.
"The kindness of this stranger gutted me ... Receiving the note reminded me of the goodness of people and just how big a small gesture can really be," Westbrook wrote in her essay. "Here's to Moe, in doggie heaven, and thoughtful postal workers everywhere."
Before You Go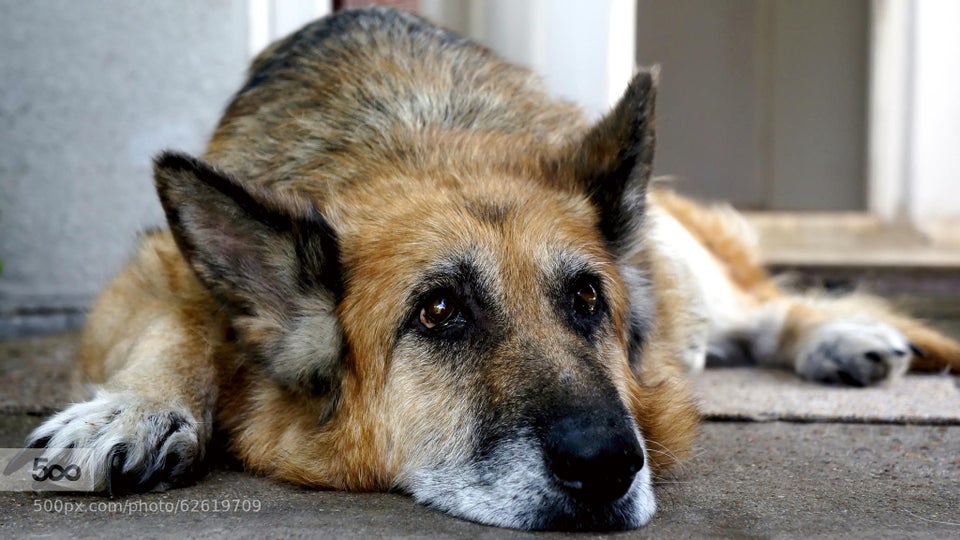 Old Dogs