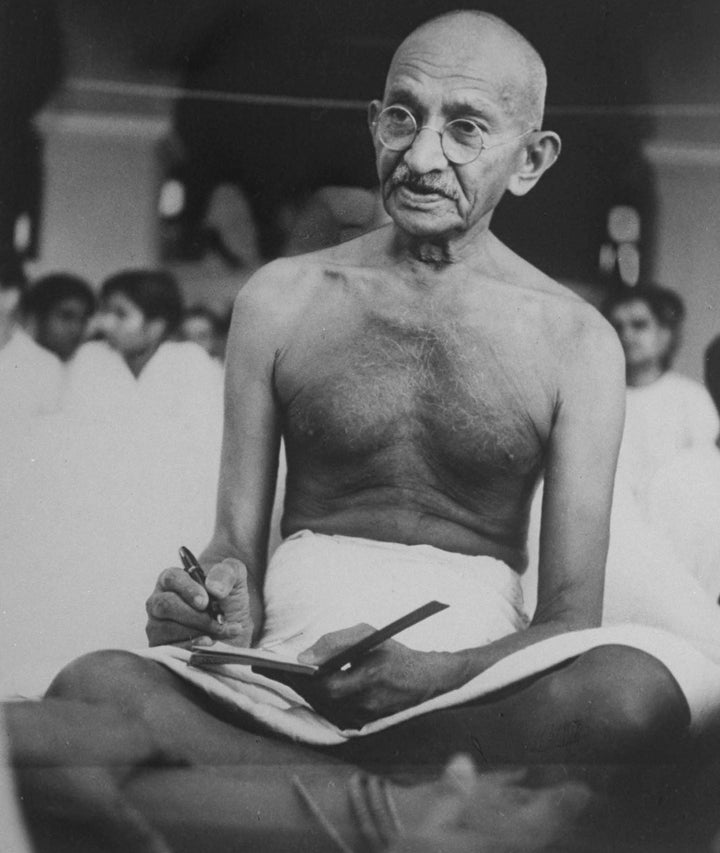 A private buyer in the U.S. has purchased a historical letter in which Indian independence leader Mohandas K. Gandhi muses about his personal relationship with Jesus and Christianity.
The typed document, which contains Gandhi's handwritten signature, sold to a buyer in the Northeast for $50,000 on Friday, according to Nathan Raab, president of the historical document dealer Raab Collection in Ardmore, Pa. The company told HuffPost it does not disclose the identity of its buyers or sellers.
In 1926, an American Christian religious elder, Milton Newberry Frantz, wrote to Gandhi, inviting the Hindu leader to read an article Frantz had written about Christianity. On April 6 of that year, Gandhi wrote back to Frantz from an ashram in Gujarat.
Gandhi wrote that he felt Jesus was "one of the great teachers of mankind." However, he couldn't subscribe to the Christian belief that Jesus was more than that.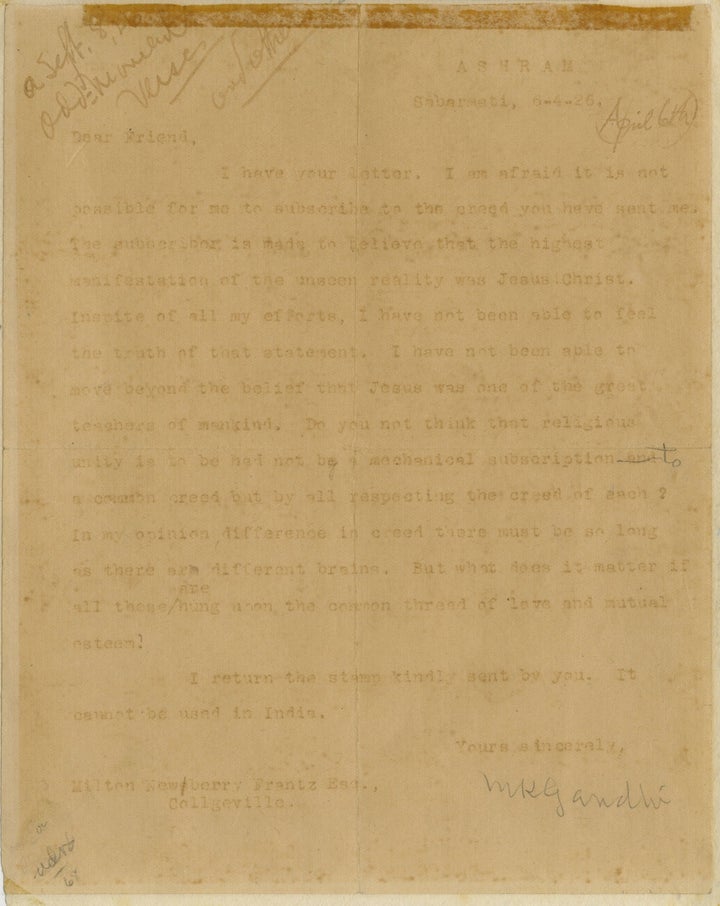 Dear Friend, I have your letter. I am afraid it is not possible for me to subscribe to the creed you have sent me. The subscriber is made to believe that the highest manifestation of the unseen reality was Jesus Christ. In spite of all my efforts, I have not been able to feel the truth of that statement. I have not been able to move beyond the belief that Jesus was one of the great teachers of mankind.
Gandhi goes on to state that it's important to respect all people's faith traditions, since all religions are based on a "common thread of love and mutual esteem."
Do you not think that religious unity is to be had not by a mechanical subscription to a common creed but by all respecting the creed of each? In my opinion, difference in creed there must be so long as there are different brains. But who does it matter if all these are hung upon the common thread of love and mutual esteem?
For much of his adult life, Gandhi earnestly studied the religions of the world. He read the Quran, Jesus's Sermon on the Mount and the writings of Leo Tolstoy on Christianity. He was deeply influenced by the Bhagavad Gita, one of the core religious texts in Hinduism, and remained a committed Hindu for the rest of his life.
By the time he wrote the letter to Frantz, Gandhi had already emerged as a leading figure in India's movement for independence from British rule. He had inspired thousands of followers to boycott British institutions and encouraged many to replace imported British goods with items produced in India.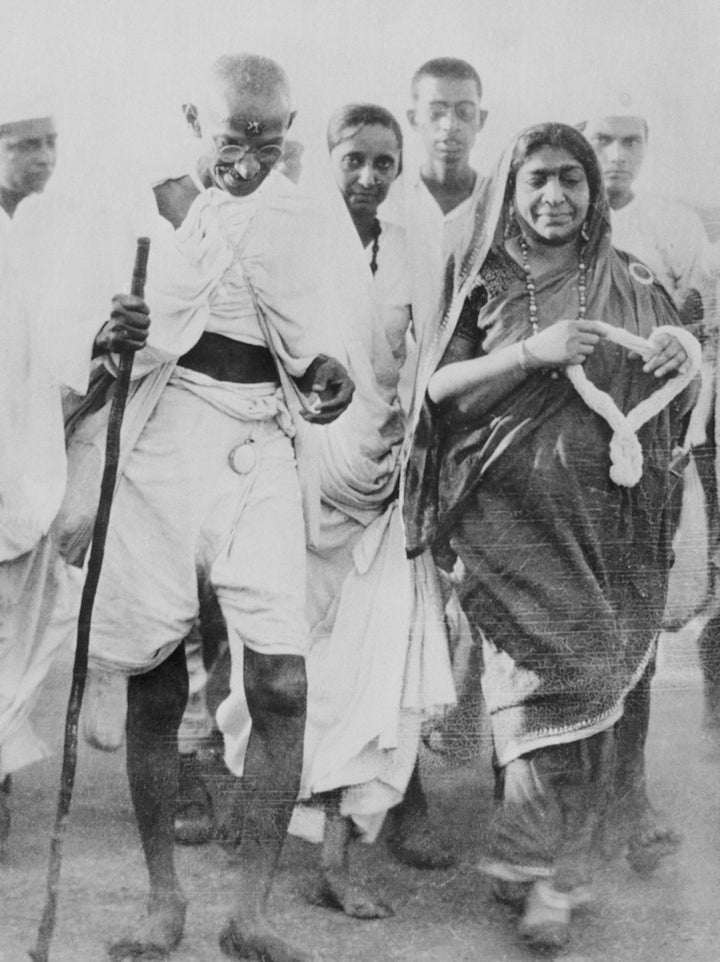 Gandhi reemerged as a political leader by late 1928 and in 1930 launched the Salt March, a massive nonviolent protest against the British salt tax.
When India achieved independence in 1947, Gandhi strongly opposed the country's partition into India and Pakistan, and he urged Hindus and Muslims to live together peacefully. He was killed on Jan. 30, 1948, by a Hindu fanatic who was angry about Gandhi's efforts to negotiate with Muslims.
Support HuffPost
The Stakes Have Never Been Higher
Related
Before You Go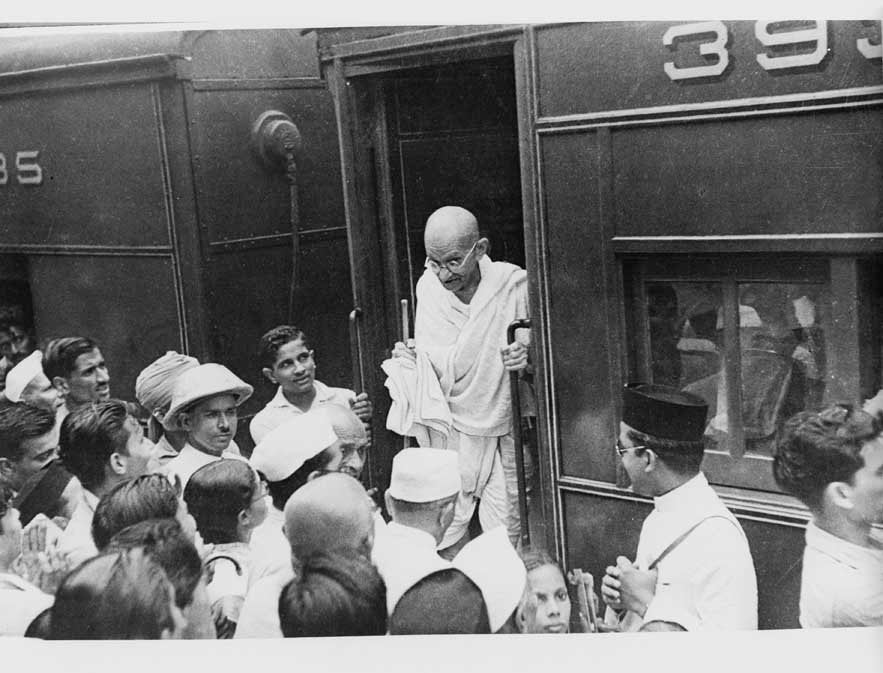 Rare Photos Of Mahatma Gandhi
Popular in the Community