Newspaper thieves, you better hope your victim is as civilized as Richard Nagler.
After more than a decade of having his Wall Street Journal stolen in Berkeley, California, Nagler caught his bandit in the act this month on a newly installed surveillance camera, news website Berkeleyside reported.
But instead of seeking justice, Nagler wrote the thief just about the sweetest, smartest and funniest note any thief could hope to ever get. And he placed it outside his Skylight & Sun business where the paper is delivered.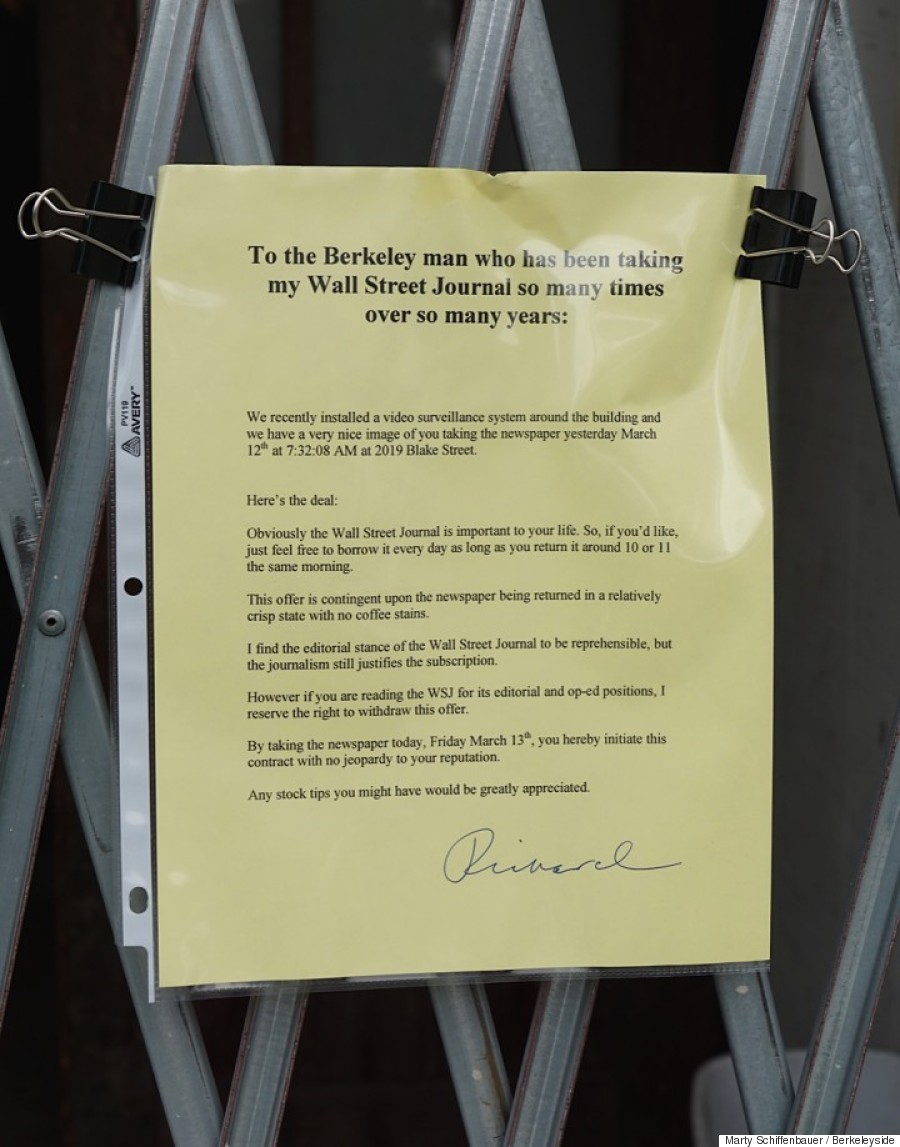 Nagler told The Huffington Post that his missive -- which became "the note read round the world" -- got results.
"Since he read the note, the 'perp' has stopped his perping," Nagler said. "I have gotten the WSJ every day since. The problem I now have is reading the damn things. They are starting to pile up like my New Yorkers and other guilt-inducing subscriptions. I may have to hire a designated reader."
Nagler said the letter perhaps "reinforces people's stereotypes of Berkeley, good and bad," but there's a method to his politeness: "It's conflict resolution without the conflict."
UPDATE: March 25 -- Nagler on Wednesday shared two humorously written notes left by the Wall Street Journal. One let him know that he will receive a free iPad with the WSJ app for his trouble; the other is a special offer for the thief. See below.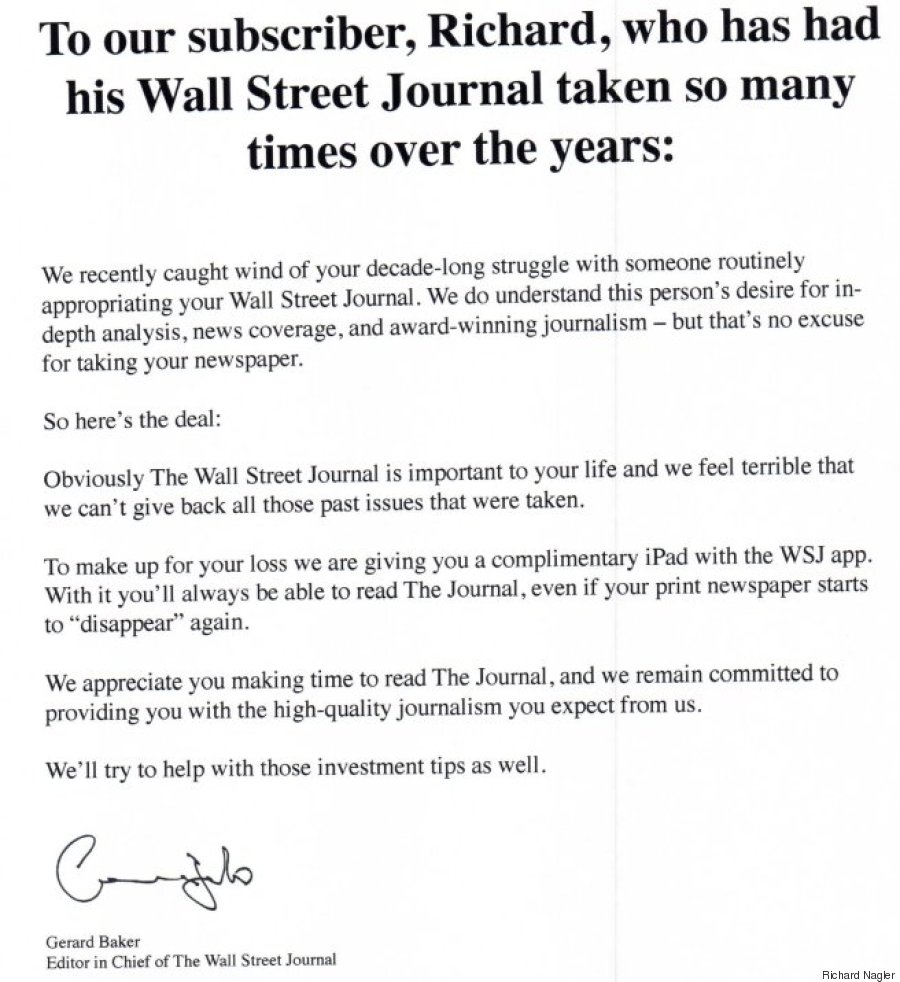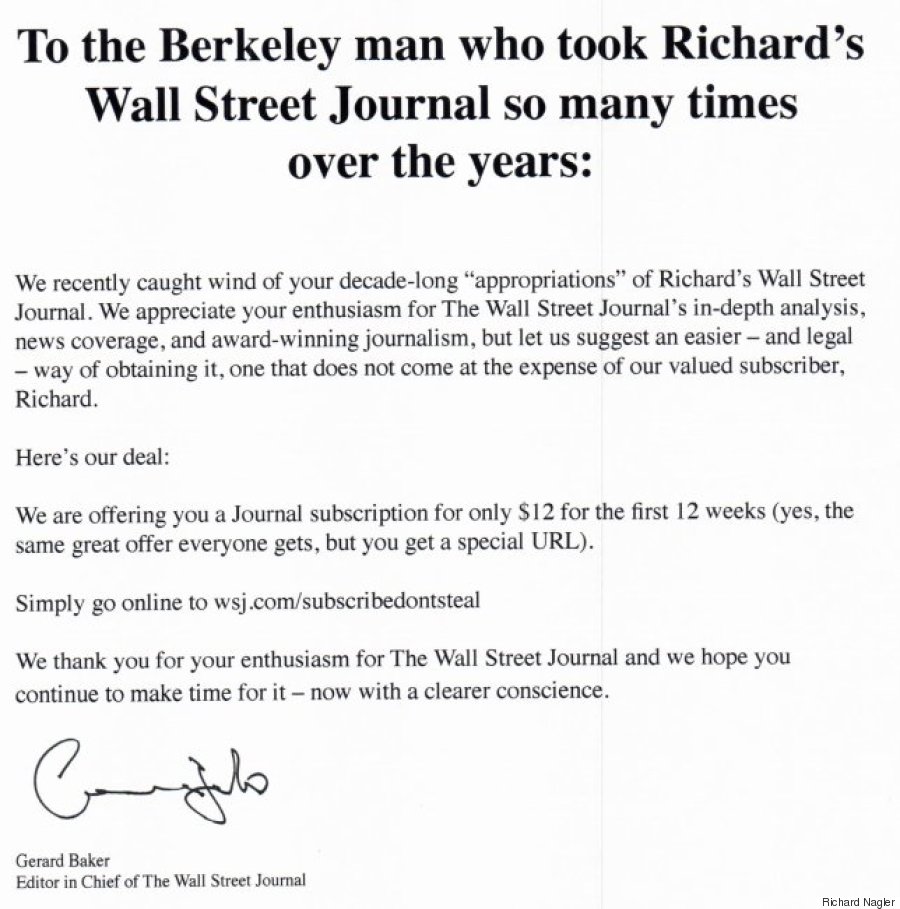 Calling all HuffPost superfans!
Sign up for membership to become a founding member and help shape HuffPost's next chapter