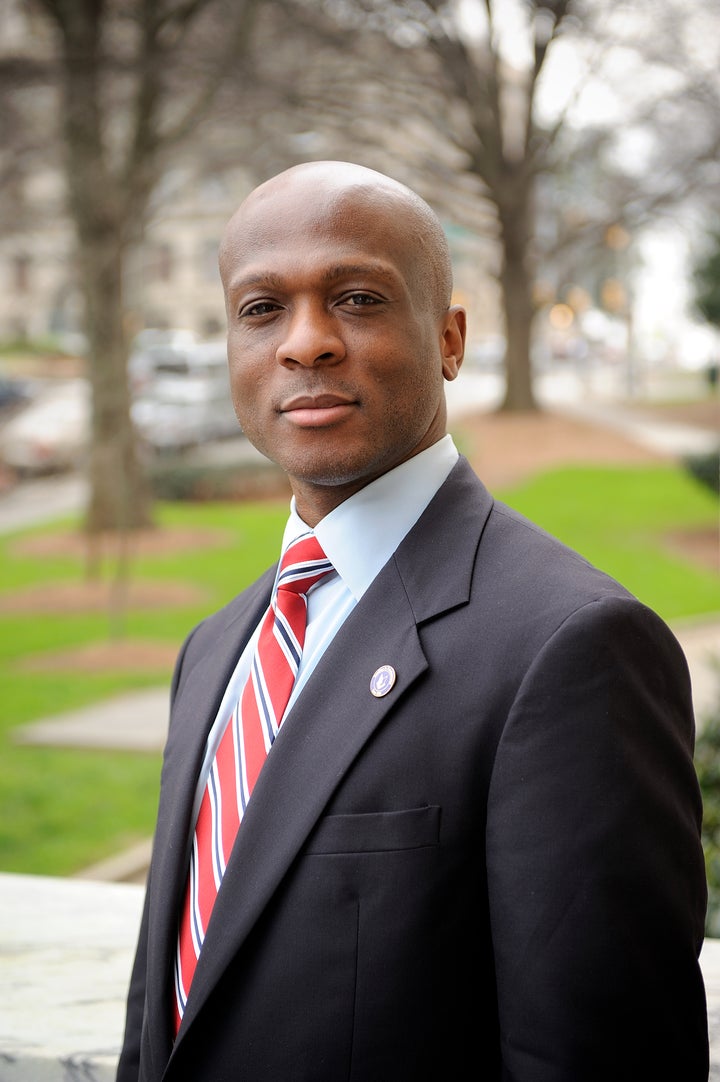 I am writing you this letter for two very important reasons: (1) to earn and ask for your vote, (2) to gain your trust and confidence to lead the DNC during this extraordinary and unprecedented moment in American Democracy. Fear, distrust, and division are at all-time highs. If the Democratic Party is to successfully rebuild and rise again to prominence, we must have a plan and strategy ready for immediate implementation. And I do.
My diverse cross-industry (i.e. political, agriculture, hospitality, education, nonprofit, corporate, legal, sports, and entertainment) experience has provided a lifetime training ground for this job. It has provided me a unique and superb skill-set in which to draw from and utilize, like hard physical work, customer service, people and organizational management, budgets and analytics, motivational speaking, written/verbal/interpersonal communications, public relations, integrated marketing, motivating and inspiring creativity and production, and relationship building.
In looking beyond the election in Atlanta next month, I decided it was imperative to write this letter to both you, the DNC Voter, and you, the Fellow Democrat. Why? Because rebuilding the Democratic Party will demand all our efforts, creativity, skills, talents, brainpower, ingenuity, and innovation.
With the midterm elections (We have 23 Senate seats on the line!) coming next year and the 2020 presidential election just three short years away, whoever is entrusted with the privilege and honor of leading the Democratic National Committee must have a concrete plan and be able to hit the ground running on Day One. Anything less would not only be a disservice to the rebuilding process of the Democratic Party but also unacceptable and irresponsible to Democratic voters.
"The doors of the Democratic Party are wide-open and we are ready for business."
Let me just say, as I talk to DNC Voter after DNC Voter, I am struck by how fiercely independent you are. And I love it! Because it is your independence which levels the playing field and allows democracy to work, to test ideas and visions, and to reveal through the process the very best candidate for the job.
Below, I am pleased to provide a snapshot of my VISION, IDEAS and STRATEGY:
GRASSROOTS MOVEMENT: RECRUITING, ORGANIZING, BRANDING & REBUILDING
Dirt road by dirt road, gravel road by gravel road, farm by farm, rural community by rural community, pavement by pavement, lot by lot, street by street, block by block, trailer park by trailer park, house by house, apartment building by apartment building, high-rise by high-rise, neighborhood by neighborhood, town by town, city by city, ward by ward, district by district, county by county, parish by parish, Congressional District by Congressional District, and state by state, we will get our message out and DEMOCRATS will WIN!
We must constantly and consistently tell whoever we meet and greet as we go about our daily lives: "The doors of the Democratic Party are wide-open and we are ready for business."
Recruiting, Redefining, Reimagining, and REBUILDING the Democratic Party
I propose we use the following four Grassroots tangibles to Recruit, Redefine, Reimagine, and REBUILD the Democratic Party: (1) Cell phones, (2) Earphones, (3) Music, and (4) T-shirts/Jeans.
Nowadays everyone has a cell phone and many (especially the coveted 18-35 demographic we should aggressively recruit) listen to music through earphones wherever they are (i.e. home, school, work, car, truck, bus, tractor and other various farm equipment, 18 wheeler, train, airplane, mall, neighborhood, walking jogging, running, gym, restaurants, etc.). So, why not use cell phones and music to help in our efforts to rebuild the Democratic Party from the ground up? It's simple. It's easy. And it makes a lot of sense.
Everyone has a pair jeans and a t-shirt. Adding t-shirts/jeans to the cell phones and music component will help with our identity issues and also assist with branding the Democratic Party. As part of our Grassroots movement, we will encourage the wearing of t-shirts/jeans.
Further, we will encourage new recruits and experienced Democrats alike to write DEMOCRAT (in crayon, color sharpie, blue markers, paint, or whatever is available) across the tops of t-shirts. Below DEMOCRAT should be "I love" and below that should be a personal musical favorite. For me, it could be Dolly Parton, Beyonce, Metallica, Kendrick Lamar, Aretha Franklin, Barbara Streisand, Taylor Swift, Adele, Outkast, Tim McGraw, Jay-Z, etc.
It doesn't really matter who you musically love. What matters is the t-shirt begins the conversation which begins the work, which promotes and REBUILDS the brand―-the Democratic Party.
Since the presidential election, two BIG reasons have emerged as primary reasons for losing the White House: (1) We didn't talk to Rural America, and (2) Angry White Males abandoned the Party. Under my leadership, I'd address these issues on Day One, along with preparing for midterm elections next year and the 2020 presidential election in three years. And this is how I'd do it: Add the following "Liaison" roles to the existing responsibilities of the 5 Vice Chairs:
Vice Chair #1: Liaison for Rural America
Vice Chair #2: Liaison for Angry White Males
Vice Chair #3: Liaison for Southern Strategy: "Turning Red States Blue"
Vice Chair #4: Liaison for Operation "Dynamic Duo," a new model for Democratic campaigns
Vice Chair #5: Liaison for Redistricting, preparing to legally challenge redistricting during the 2020 Census
In addition, since the Women's March on Washington, we also need a Liaison to work with the organizers of the march and connect them with our executive directors at the state level. We already have the infrastructure in place, down to the county level, to continue the important work of protecting the rights of women. This is a top priority!
Creating an APP "DEMOCRAT"
Seven years ago, the DNC released an App. I'm not sure about the current status or existence of that App but it's an excellent organizing tool which can and should be incorporated into our daily cell phone usage. If it's offline, we will get it back online, improve it, and implement it in our recruiting, redefining, reimagining, and rebuilding. Millennials love apps!
For decades, we have focused on how much money a candidate can RAISE. Raising money is important. I think we all know that. However, I believe there needs to a shift in focus. Now, more than ever, we should think long and hard about candidates who can also inspire voters to turnout. In addition, we should explore a new model for Democratic campaigns, "Dynamic Duo." Think presidential campaigns and the constant tandem appearances of the candidates. For future candidates for the U.S. House and Senate, we should make sure they are Dynamic and have another Dynamic team member campaigning with the candidate who is equally as visible on the campaign trail. One goal is to create excitement and an electric atmosphere to inspire turnout. Another goal is for the candidate and the visible team member to attract different demographics, creating a "Dynamic Duo" effect.
Creating a Unified Democratic Front
We need to create a Unified Democratic Front, badly. When elected in Atlanta, I will immediately meet with you and other party leadership to address this issue and make sure we always respond to the rhetoric and lies of Republicans with substance and truth. Our response should always be swift and consistent at all levels, including city, county, state, and federal. To this end, I encourage Democratic leadership at all levels to come to Atlanta next month so we can present the much needed Unified Democratic Front and put Republicans on due notice.
DNC Voters and Fellow Democrats, I know there is a lot of work to be done but together I am confident, if we all roll up our sleeves and leave the excuses in the trash, we can and will do it.
Thank you very much for allowing me to share a few IDEAS and a glimpse of my VISION, STRATEGY, and PLANS for moving the DNC forward during these challenging times in American Politics. This historical moment in our democracy requires all hands on deck. Our work begins now and I AM READY!
Together, WE WILL Recruit. Redefine. Reimagine. & REBUILD the Democratic Party.
Vincent Tolliver, Candidate
Popular in the Community