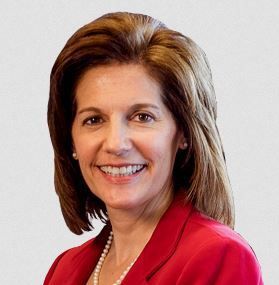 CRACKING ELECTION GLASS CEILING, CELEBRATE "SLIVERS OF SUCCESS"
The first female U.S. President may be among the impressive female political pioneer leaders featured here — or she could be you!
Hillary Clinton, the first major party presidential nominee, won the popular vote but did not crack the highest and hardest glass ceiling. It took almost 100 years after women won the right to vote to reach this milestone.
The election did engender positive "slivers of success" to celebrate. These include record-making women in the 115th Congress, White House, Cabinet, state and local offices.
In 2017, there will be a record 21 women serving in the U.S. Senate and the most diverse women of color, at four. Ten new female House members include six of color. The number of women in Congress remains at 104, with 21 women in the Senate (16D,5R) and 83 in the House (62D,21R). Hence, women will comprise 19.4 percent of Congress, placing the U.S. in the middle, compared to other countries.
WOMEN'S MOVEMENT - PANTSUIT NOTION BEFORE PANTSUIT NATION
Barbara Mikulski was the longest-serving woman in Congress, with 30 years in the Senate, following ten years in the House. She chose to retire at the end of the 114th Congress. When she was elected in 1986, women weren't allowed to wear pants on the Senate floor. By 1993, the six women senators defiantly showed them who wears the pants and encouraged staff to follow (pant)suit. Sisterhood of the Travailing Pants?
The women's movement and congressional stalls take on new meaning when you learn the 20 female senators did not have a convenient bathroom until 2013, when then got four stalls. It was noteworthy that following a blizzard in January 2016, only women showed up to convene the Senate session. Hail to the Hardy Gals! As Dean of the Senate women, Mikulski initiated bipartisan workshops and regular dinners to empower the women and promote congeniality to advance women's and social issues.
"FEMALE FIRSTS" IN 115TH CONGRESS
Both senators are female from three states: California, New Hampshire and Washington.
First Latina and first Mexican-American female Senator: Catherine Cortez Masto, 42, D-Nevada. Former state attorney general is the first female elected to represent Nevada.
First Indian-American Senator and second African-American female Senator: Kamala Harris, 52, D-California. She succeeds retiring Sen. Barbara Boxer and defeated Rep. Loretta Sanchez in the first California senate race between two women of color. Carol Mosely Braun was the first African-American female Senator, D-Illinois, in 1993.
First female combat veteran Senator: Joni Ernst, 46, R-Iowa. She served 23 years in the military and is the first female representing Iowa in Congress.
First Democratic female combat veteran and first Thai-American: Sen. Tammy Duckworth, 48, D-Illinois. U.S. Army helicopter pilot was shot down in Iraq. She lost both legs, damaged her right arm and earned the Purple Heart. First disabled member elected to the House.
The New Hampshire senate contest was one of two senate races casting women against each other. Democratic Gov Maggie Hassan defeated first-term Republican Sen.Kelly Ayotte. The other race was in California. New Hampshire now has the first all-female and all-Democratic delegation.
Rep. Linda Sanchez, 47, D-California, was elected vice chair of the House Democratic Caucus, making her the first female of color and the ranking Hispanic leader in Congress. Daughter of Mexican immigrant parents.
First Vietnamese-American Congresswoman and second person: Rep. Stephanie Murphy, 37, D-Florida. She defeated 24-year male incumbent in her first campaign. Her parents fled Vietnam when she was a baby and they were rescued on U.S. Navy boat.
First Indian-American Congresswoman: Rep. Pramila Jayapal, 51, D-Washington. She emigrated from India at 16 and became state senator in 2014.
First Congresswoman and first African-American member of Congress from Delaware: Rep. Lisa Blunt Rochester, 54, D-Delaware, won the state's sole seat in the House.
First female elected to House seat preceded by her father: Rep. Liz Cheney, 50, R-Wyoming.
Rep. Nanette Barragan, 39, D-California, was the first Latina female elected to the Hermosa Beach City Council. The youngest of 11 children raised by Mexican immigrant parents, graduated from UCLA and USC Law School.
Rep. Nancy Pelosi, 76, the first female and 52nd Speaker of the House (2007-2011), was reelected Minority Leader in the Republican-controlled House.
Rep. Cathy McMorris Rodgers, 47, R-Washington, was re-elected the second female chair of the House Republican Conference and is the highest ranking Republican woman in Congress.
First female representative for Puerto Rico: Jennifer Gonzalez, 40, R-PR. First time all non-voting representatives in Congress are women: Washington, D.C., Puerto Rico, American Samoa, Guam, Virgina Islands.
STATE OF WOMEN ELECTED TO STATE OFFICES
First Hispanic female governor: Susana Martinez, 57, R-New Mexico. Elected first female and Latina chair of the Republic Governors Association. First female governor in New Mexico in 2011. She was president of her high school student government.
First openly LGBT Governor: Kate Brown, 56, D-Oregon. She is the second female governor in Oregon, after Barbara Roberts (1991-1995). As secretary of state, Brown earlier had replaced male governor who was forced to resign amid corruption scandal.
The number of female governors drops from six to five: Susana Martinez, R-New Mexico, first female; Mary Falin, R-Oklahoma, first female; Gina Raymond, D-Rhode Island, first female; Kate Brown, D-Oregon, second female. Lt. Governor Kim Reynolds, 57, R-Iowa, is expected to move up to governor, first female.
President Donald Trump appointed Nikki Haley, the first female governor of South Carolina, to be U.N. Ambassador. Maggie Hassan, 58, was elected the second female governor of New Hampshire, following Jeanne Shaheen (1997-2003). Hassan unseated Sen. Kelly Ayotte and will serve with Shaheen. New Hampshire was the first state in history to elect an all-female congressional delegation in 2012. Shaheen was the first female to serve as both governor and senator.
First Muslim refugee and first Somali-American Muslim woman elected state official: Rep. Ilhan Omar, 34, D-Minnesota.
More than 1,500 women were elected to state legislatures (913D, 600R).
"FEMALE FIRSTS" IN WHITE HOUSE AND CABINET
Nikki Haley, 44, U.S. Ambassador to the United Nations. Daughter of immigrants was elected first female and first person of color as governor of South Carolina in 2011.
Elaine Chao, 63, Secretary of Transportation. Chao was the first Asian-American female appointed to presidential Cabinet, as Secretary of Labor (2001-2009).
Betsy DeVos, 58, Secretary of Education
Linda McMahon, 68, Administator, Small Business Administration. Former president and CEO, World Wrestling Federation/Entertainment.
President Trump tapped Ronna Romney McDaniel to be Republican National Committee Chair.
Kellyanne Conway was named Donald Trump's third campaign manager in mid-August 2016 and the first female to run a Republican presidential general election campaign. On Election Day, she became the first female to lead a successful presidential campaign. Trump appointed her Counselor to the President. Happy 50th birthday on Inauguration Day, January 20.
Anne Armstrong was the first female Senior Counselor, to Presidents Richard Nixon and Gerald Ford; Ann Lewis, to Bill Clinton and Karen Hughes, to George W. Bush. Valerie Jarrett and Shailagh Murray were Senior Advisors to President Barack Obama.
Dina Powell, 43, will be Senior Counselor to President Trump, for economic initiatives, entrepreneurship and empowerment of women. First daughter Ivanka Turmp is expected to focus on women and family issues. First Lady Melania Trump announced she will advocate for anti-bullying on social media.
GENDER VS. AGENDA: PROOF IN PARITY PUDDING
Many of these milestones are noteworthy for their "first female" designation. However, it will be the President's, Congress', Supreme Court's and state legislatures' agendas and results, not gender, that will manifest the proof is in the parity pudding.
The first bill President Barack Obama signed was the Lilly Ledbetter Fair Pay Restoration Act, which removed the statue of limitations on pay discrimination cases. The pay gap narrowed from 77 to 80 cents to the male dollar over his eight years. The Administration created the National Equal Pay Enforcement Task Force.
Experts advise women need to reach critical mass of at least one-third, to achieve success. Two states have never sent a woman to the House or Senate (Mississippi, Vermont). Only 14 states have at least 30 percent female representation in state legislatures.
AFTER REVELATION COMES REVOLUTION AND JANUARY 21 MARCHES
The 2016 election has ignited more women to run for local, state and national offices. Why does 51 percent of the population have less than a fifth of our representation in Congress?
My goal is to encourage young women to run for student government officers in middle school, high school and college and begin your trajectory to public office and the White House.
After the revelations in the 2016 Election that women must continue to practice the audacity of hope and cope to expand our enfranchisement, comes the revolution. Some assembly required. The Women's March on Washington (www.womensmarch.com) and more than 600 "sister marches" across the country, will take place on January 21, the day after the Inauguration.
Jeanette Rankin, at 87, led the Jeanette Rankin Brigade in 1968, with more than 5,000 women marching on Washington to protest the Vietnam War. She was the first female elected to Congress in 1916. Speaking of Nasty Women, Rankin stated,
"If I had my life to live over, I would do it all again, but this time I would be nastier!"
DON'T COMPLAIN. DO CAMPAIGN — FOR YOURSELF AND WOMEN!
Broadly speaking, these political pioneers prove the pipeline to the White House must not be a pipe dream. It's up to you!
Who do you think will be the first female U.S. President and when?
Encourage young women to run for student council office in middle school, high school and college.
See THIS WEEK IN WOMEN'S HISTORY: JANUARY 15-21 and JANUARY 22-29
Calling all HuffPost superfans!
Sign up for membership to become a founding member and help shape HuffPost's next chapter
This post was published on the now-closed HuffPost Contributor platform. Contributors control their own work and posted freely to our site. If you need to flag this entry as abusive,
send us an email
.