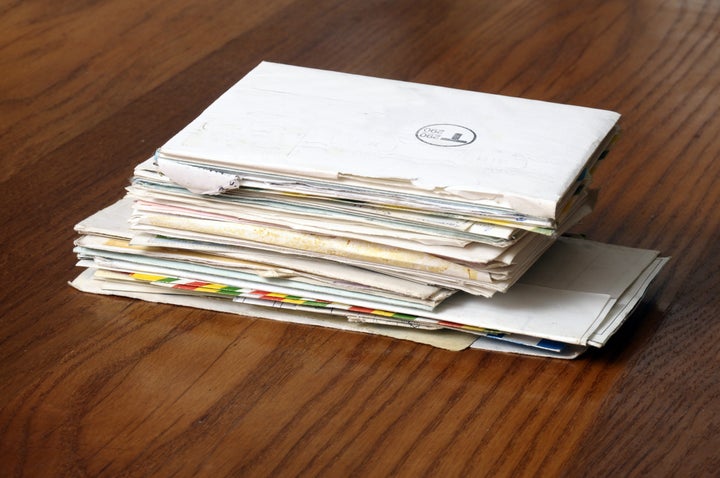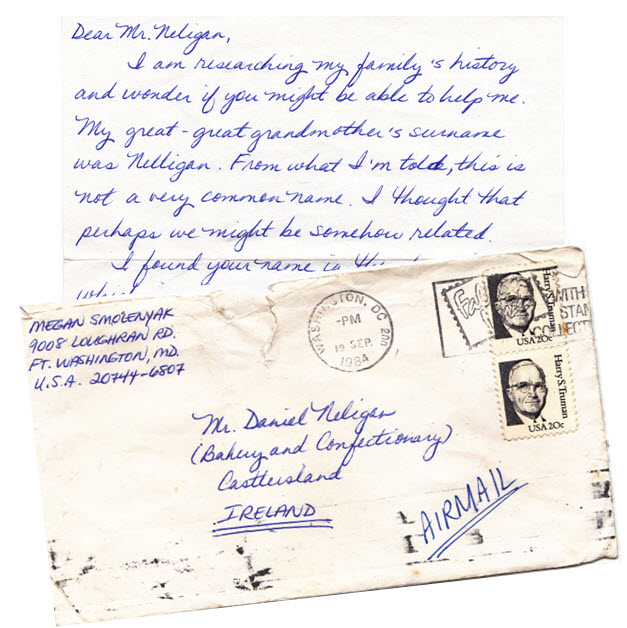 Not long ago, I received a response to a letter I wrote to a stranger in Ireland -- in 1984. Making the experience more peculiar still is the fact that the gentleman I contacted had passed away in 1990. Perhaps I should explain.
I've been obsessed with genealogy since the sixth grade, so back when other kids were saving up allowance to buy record albums, I was squirreling away my quarters for the next death certificate. Each certificate secured only served to further fuel my quest, so like many genealogists, I found my innocent dabbling morphing into a lifetime pursuit.
But these were pre-Internet days, so what did you do when you got to the point in your research where you had to cross the pond to pursue your roots in the old country? You (*gasp!*) wrote a letter. Seriously. That's what we used to do.
And so, that's what I apparently did back in September of 1984. Taking advantage of the fact that I lived in the Washington, D.C. area, I had turned to one of my favorite hidden stashes in the Library of Congress -- their collection of overseas phone books. In this instance, my target was anyone in Ireland who shared the surname of one of my immigrant great-great-grandmothers, Ellen Nelligan. Luckily for me, I found a listing for a gentleman named Daniel Neligan who owned a bakery and confectionary in Castleisland, Ireland, and wrote him a letter wondering on the page whether he might be related or could tell me anything about Ellen's family.
Fast forward 28 years. You probably won't be surprised to hear that I had completely forgotten this letter -- that is, until an unexpected email materialized:
"Hi Megan,
Charlie Nelligan here. Just received a letter today which you sent to my late father Daniel back in Sept 1984. It was locked away in a drawer somewhere for safe keeping. In the letter you were enquiring about Ellen Nelligan, your great-great-grandmother whom you said came from Ireland, born 1836. If by chance you haven't found her over the past 28 years, here goes -- Ellen Nelligan was born in Duagh, County Kerry on 1st June 1832 to Maurice Nelligan and Catherine Curtin . . ."
Charlie went on to detail the names and birth dates of Ellen's assorted siblings. I was gobsmacked.
As it happens, I had learned more about Ellen over the intervening years, but I was stunned that a complete stranger had taken the trouble to respond to a letter posted to his father almost three decades ago -- not to mention, find the answers to my questions.
I immediately replied, rewarding his kindness with another round of questions. Was he Charlie Nelligan, the well known football player? Did he still own the bakery? Back came the response:
"Yes, I am the former Kerry Football Goalkeeper and owner of Bakery shops. The football has finished, but the Bakery shops are still surviving. In fact my son Daniel has taken over the Castleisland branch. He is the third generation Neligan in the bakery trade, so you can still send your letters to Daniel Neligan (Bakery and Confectionary)."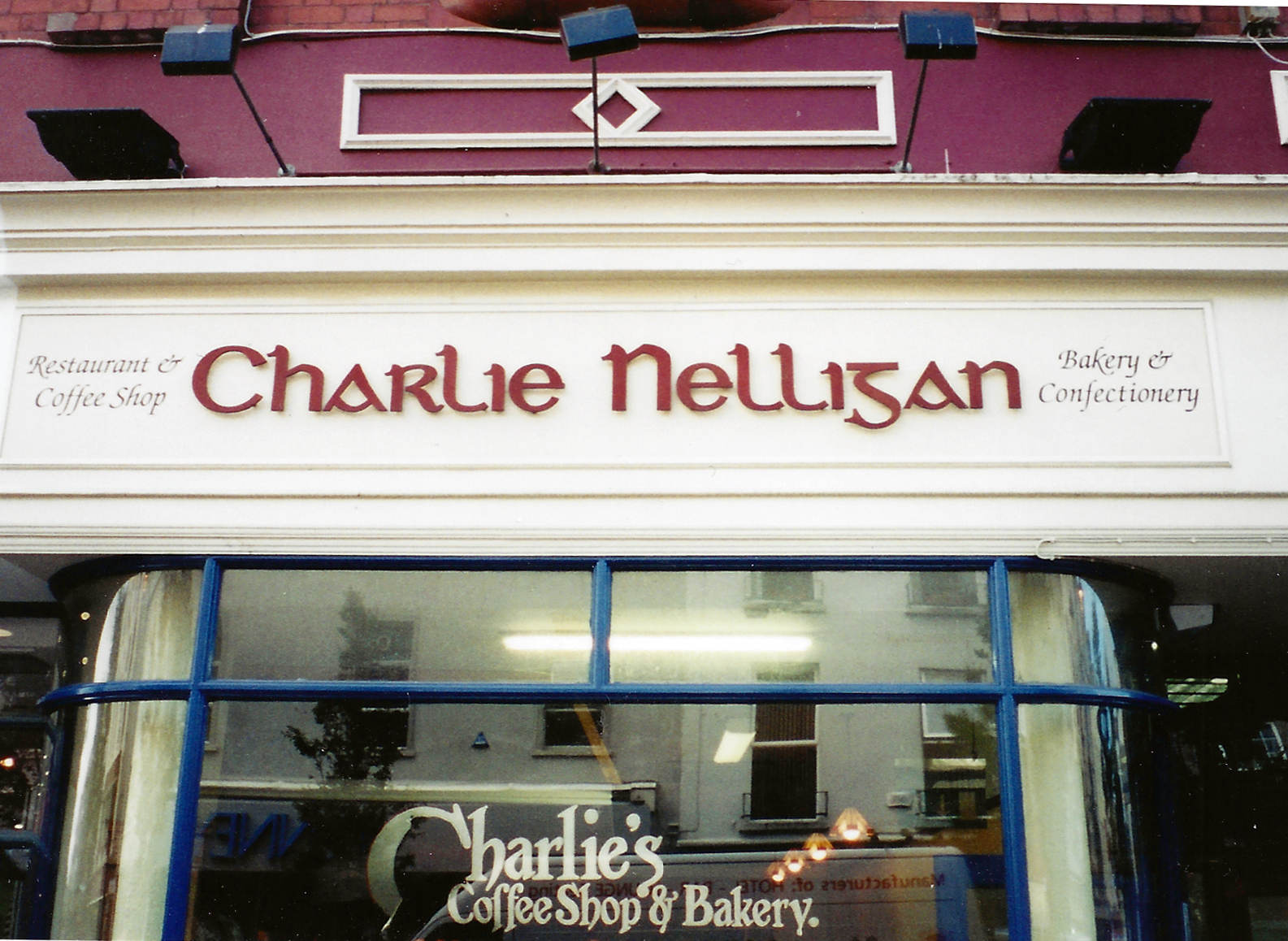 This triggered a memory and I went digging through old vacation photos and souvenirs. Among them was a photo of one of Charlie's bakeries that I had visited perhaps a decade ago. In fact, I was so tickled to see an ancestral surname adorning the shop that I bought some bread just to save the colorful wrapping.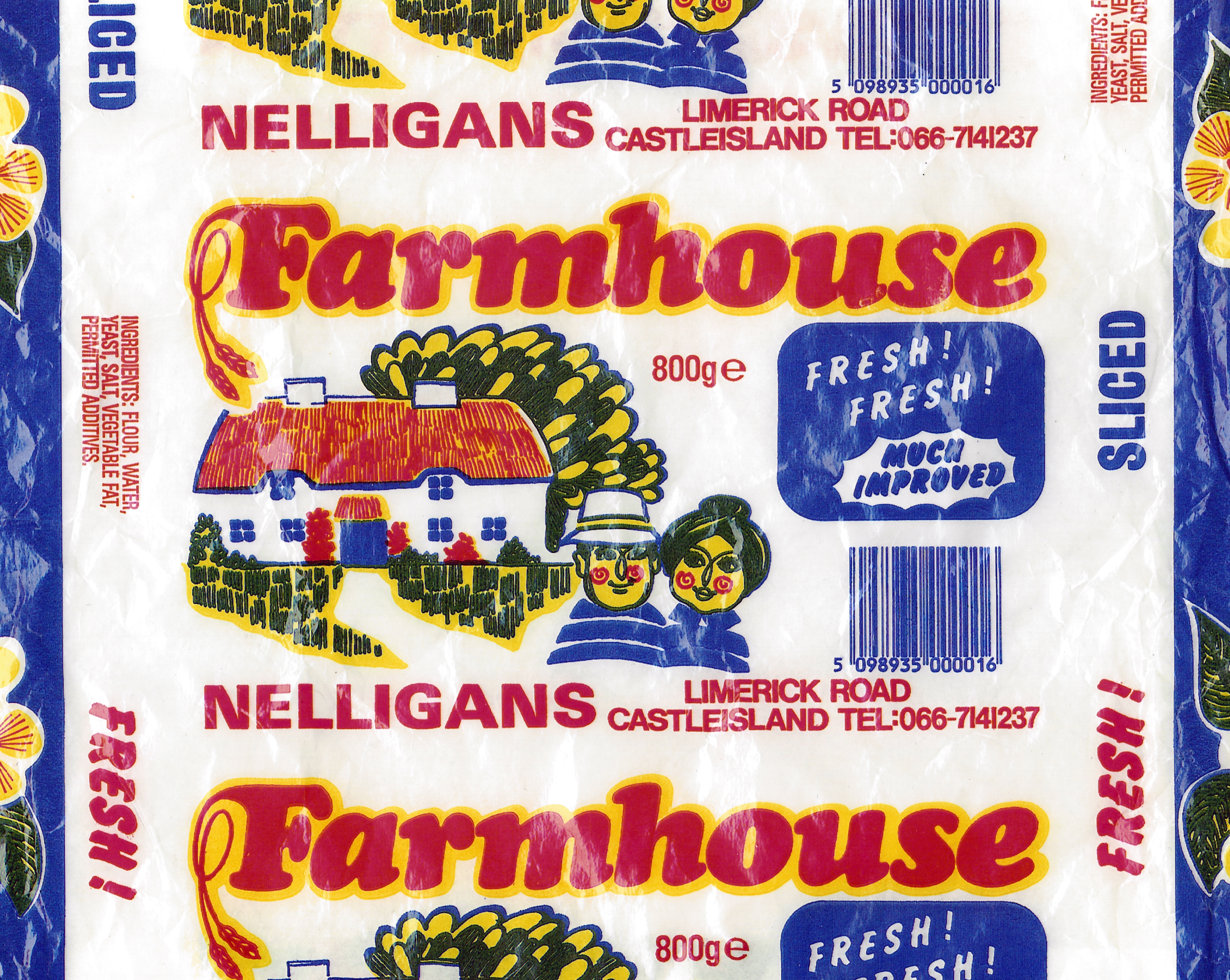 Worried that I was pushing my luck now, I still couldn't resist asking whether Charlie might be willing to share a copy of my letter to his father, and graciously, he scanned and sent it, explaining how it had come to his attention:
"My father used to keep all his personal letters in a biscuit tin beside a safe in his bedroom. He died in 1990. My mother never opened the tin box and she passed away in 2001. My brother T.J. handed me the box last week as he knew that the Roots festival was coming up and there were letters in it which might be of interest to somebody. That's when your letter surfaced."
The event he was speaking of was last year's, but anyone with Kerry heritage (particularly anyone with Brosnan ancestry) should consider a visit to this year's East Kerry's Roots Festival, as it's part of The Gathering, Ireland's massive, yearlong, homecoming initiative to welcome descendants of the worldwide Irish diaspora back to the land of their forebears.
Attached to the message were images of my letter -- a piece of my past that had been tucked away in a biscuit tin in County Kerry all these years. How surreal it was to see my younger, inquisitive self in the questions I had penned in the loopy, but far more legible, handwriting I once had. It was, I suspect, the closest I'll ever get to a message-in-a-bottle experience, and it was worth the wait.
So is Charlie my cousin? I'm not sure yet, but he treated me as if I were:
"I have had lots of Neligan "cousins" call to my shops over the years and we have all left each other with a smile, photograph, shake hands, and of course, "you look very like my Dad -- it's the nose." I love it when the cousins drop in. If you ever decide to visit our area, there are plenty of spare rooms in our house. My wife and I would be delighted. No need to bring an umbrella -- we have plenty. Regards, Charlie"
And there, wrapped up in this entirely unexpected experience, was the very heart of The Gathering. Irish hospitality at its effortless finest. 2013 is the ideal time to visit for the first time or return for the seventeenth. No need to bring an umbrella -- they have plenty.
Get Your Irish On!
March is both Irish-American Heritage Month and Women's History Month. To celebrate both, Megan Smolenyak will be speaking about Annie Moore, an Irish teenager who was the first to arrive at Ellis Island, at the Glucksman Ireland House NYU at 7:00 p.m. on March 14, 2013.
Related
Popular in the Community