The funeral for 6-year-old Sandy Hook shooting victim Jack Pinto was held on Monday in Newtown, Conn. Following the service, USA Today reporter Yamiche Alcindor tweeted this photo -- a letter to Jack from his best friend, John, with pictures of the boys.
Jack,
You are my best friend.
We had fun together.
I will miss you.
I will talk to you in my prayers.
I love you Jack.
Love,
John
According to The Mercury, kids as young as 5 attended Jack's funeral, including his wrestling teammates, wearing their gray Newtown T-shirts.
In the wake of the tragic shooting at Sandy Hook Elementary School, HuffPost spoke to experts about the psychological effects this trauma could have on the children who survived. "They're likely to have difficulty concentrating, difficulty with trust, difficulty with dealing with the losses they've incurred... Many of these kids will never be the same kids," said Russell T. Jones, a clinical psychologist and psychology professor at Virginia Tech. He added that closeness and support from the community will play a role in the students' emotional recovery.
Jack was remembered as a huge New York Giants fan and was buried in a jersey. Wide receiver Victor Cruz paid tribute to the 6-year-old on Sunday when he wrote "Jack Pinto, My Hero" on his cleat.
CORRECTION: An earlier version of this story stated that Victor Cruz wrote on Jack Pinto's cleats. He wrote on his own.

Before You Go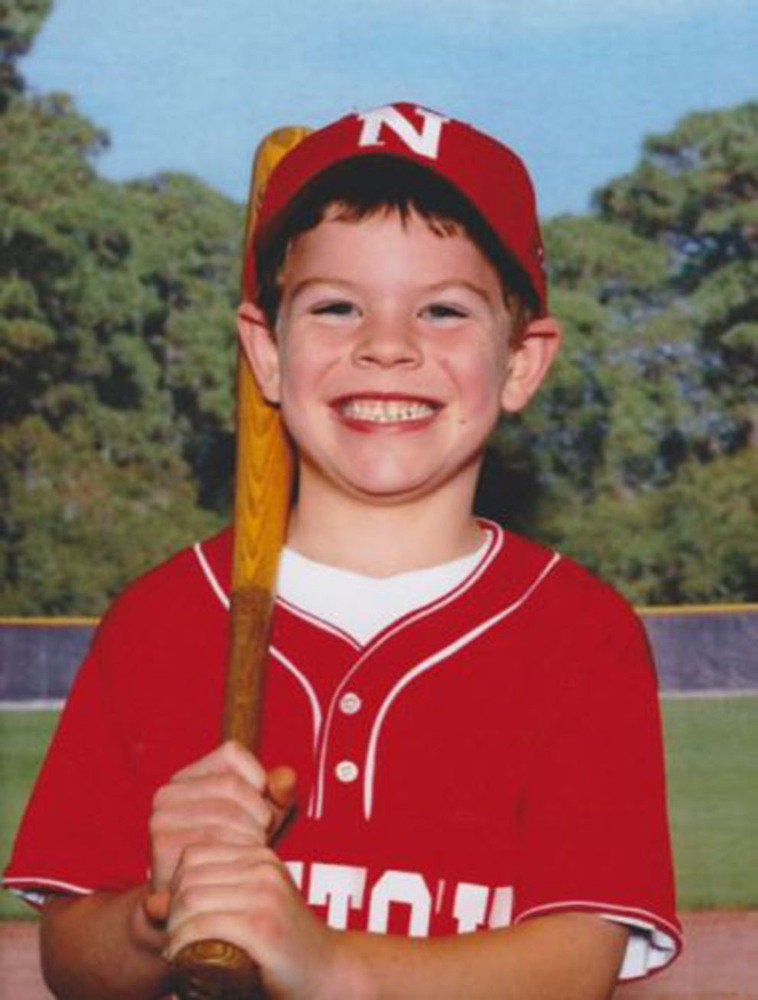 Jack Pinto Funeral
Popular in the Community