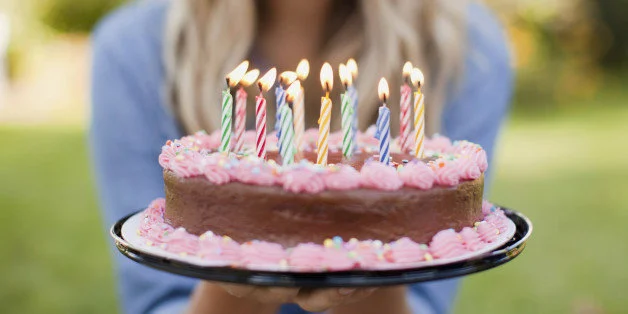 Today is the last day you will be 12. Tomorrow is your birthday, and you will turn 13 years old. You will officially say goodbye to your childhood and will be considered a teenager.
This has been the fastest 13 years of my life. You are my first-born. The child that made me a mom. You are the one that blessed me with my first pregnancy. The one who would never go to sleep unless we held you in our arms and sang, "This Old Man," to you for hours on end. The one who I cried inconsolably for when I went back to work when you were only 4 months old. Your dad and I cried again daily for a month every morning when we had to peel you off of us with big tears in your eyes when it was time for you to go to preschool and you struggled to adjust to a new and strange environment.
You were the one who at 2 years old (when I asked you to hold my hand across the street), famously cupped your own hands together and told me without hesitation, "I hold my own hand!"
You have remained fiercely independent and so much more mature than I ever was at your age. Nobody ever told me that parenting was going to be so tough yet so beautifully rewarding. I feel every emotion that you experience by a ten-fold. Every scrape and bruise, every victory, every heartache. It was exactly like I was told, "having a child is like having your heart beat outside of your body."
I am not perfect and have made many mistakes. I wish I did not yell at you so much. I wish I was more patient. I wish I was less worried and more present in the moment. I wish I could take back all of those moments I was stressed with work or with life and take a pause and just hug you. All of those moments though, the good, the bad and the difficult, have shaped you. I hope one day you will understand that what you say is important to me, and I really do care. I care about you more than anybody and will always be your biggest ally and most ardent supporter. I promise you I will continue to show up for you, at sporting events, school events or just in general, even when you say do not want me there.
I am sure I will continue to indulge you in ways that I probably should not. Please know that I will also be tough when needed and that you will not always like me. You will want to jump up and down and scream at me. It will be okay. I will still love you. You will not know it at the time, but I will tell you "no" because it is best for you. Forgive me for using the same catch phrases that my mom told me, like, "I don't care what [Sally] is doing. If everybody jumped off a bridge, would you too?" Unfortunately, it is just part of the growing up package. As my grandma used to say, "It's better that you cry now, then I cry later." When you have a child, you will understand. Trust me.
You will have only five more years until you are considered an adult. Honor and respect them. These are magical, formative years. You will learn to drive a car, enter into high school, earn your first official taxable dollar, make lots of new friends, possibly fall in love. You will not understand why some people are mean to you. That's okay. It will have nothing to do with you. Look for the positive. Accept change. Sometimes life will be hard, but you will persevere. With each day you will grow and let go of us a little more. You will always need us though, and we will always be here for you.
Be nice to your little siblings and include them in your life even when you do not want to do it. They have and will always look up to you as their big sister. Do not take life too seriously. Maybe you will get into Dartmouth, maybe you won't! In any case, work hard and be true to yourself. You are the most determined, focused child I have ever known. Have a big heart, forgive easily, and most important always believe in yourself.
I look at you and see myself in so many ways, only you are the better version of me - the version I always wished I was... more confident, more adventurous, less neurotic and so very wise beyond your years.
Happy birthday my sweet, strong girl. I know you want to hang out with your friends at Starbucks today. As hard as it is for me not worry about you when you are out of my sight, I am going to let you go. This is unchartered territory for both of us. Tomorrow, we will celebrate. I will bake you your favorite cake and let you eat it for breakfast the next day, just like my mom did for me. I wish you the best birthday yet. I am so very proud of you. Welcome to your teens!