Despite the fact that he has been one of the most recognized celebrities for three decades, David Letterman rarely opens up about his personal life. Charlie Rose cracked that veneer on Thursday's "CBS This Morning," interviewing the "Late Show" host about the Kennedy Center Honors, fighting depression and how having a son changed his life.
Like many, Letterman was skeptical about taking medication to help bring him out of a depressive state. "Twenty years ago, [my doctor said I] should take something for [depression], and I said no," Letterman recounted. "I thought it would make me loopy, or make me hallucinate, or make me drowsy."
But it was a case of the shingles in 2003 that led him to finally seek help. "Part of the concoction of drugs they give you to fight that pain are pretty serious, and I got tired of taking them," he said. "I stopped taking them. Part of that created in me this nervous anxiety, and that's when I was really screwed. So I said to [my doctor], I'll try anything to get rid of this depression."
In a rare reflective moment, Letterman admitted that his stubbornness prevented him from getting help that he badly needed, and he was relieved when he finally started taking medication. "It's like a friend of mine says, it's seeing the world with 20/20 vision."
That same year, the comedian and his partner had a child, which Letterman also wishes he had done earlier in life.
"As difficult as being a father is, it's entirely complementary with everything else in your life," he said.
He blamed his obsession with running his talk show with his reluctance to bring a child into the world. "I just thought that I can't do both. I can't try to have a successful television show and be a father."
"And I was wrong about that," he added.
We highly recommend checking out Charlie Rose's full interview with David Letterman. Another rare serious Letterman interview, conducted by Oprah Winfrey, will air on OWN on January 6. That interview addresses Letterman's 2009 extortion scandal, which resulted in his public admission that he had sexual relationships with members of his staff.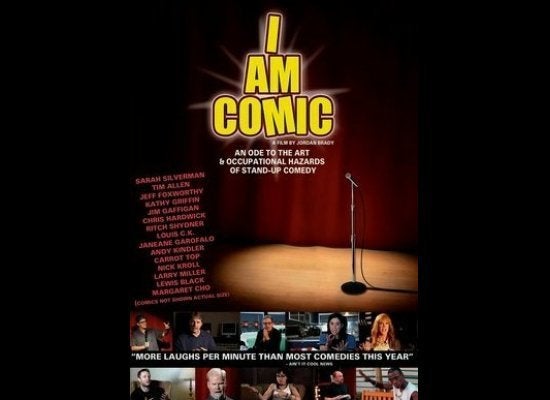 Comedy Documentaries On Netflix
Popular in the Community