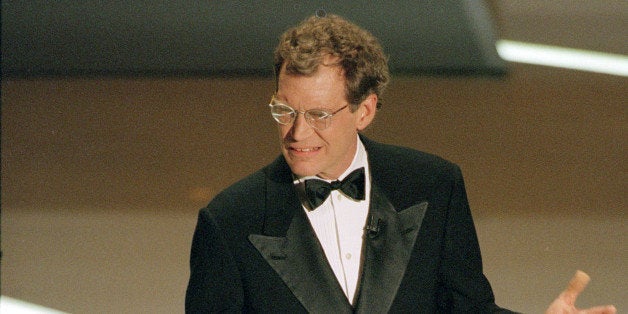 It's rare that we remember many specifics about any given Oscars ceremony. A streaker here or an unexpected expletive there, perhaps, but rarely does a host's performance stretch beyond the Monday morning quarterbacking in the days that follow the awards. One exception is David Letterman, who, while emceeing 20 years ago, cracked a joke so random and ridiculed that it found a distinct place within pop-culture lore.
"I've been dying to do something all day and I think maybe we can take care of this," Letterman said within seconds of the telecast's start on March 27, 1995. He then proceeded to introduce two incredibly famous women who happened to have unusual names. "Oprah? Uma. Uma? Oprah." Letterman paused before adding, "I feel much better. Have you kids met Keanu?" It was his first punchline of the night, and the audience's hesitant chuckles seemed to seal his fate.
Without an Internet culture to scrape out his entrails, Letterman's quip should have become a footnote. But the press had a field day with the "Late Show" ringleader's Oprah-Uma wisecrack, and the joke spiraled into a narrative of its own. That year's Oscars drew the awards' highest ratings in 12 years -- this was the "Forrest Gump" vs. "Pulp Fiction" contest, after all -- but The New York Times ran a review two days later that was headlined "The Winner Isn't David Letterman." Variety blamed "lackadaisical" pacing and "uninspired" numbers for the night's woes but panned the host's performance nonetheless, writing, "Letterman blended in rather than stood out during a relatively mundane Oscarcast that offered little spontaneity, few magical moments and several awkward ones."
It didn't end there. Letterman's joke may have become a distant memory had it not perpetuated the notion that sinking ratings now ranked Letterman's "Late Show" show behind Jay Leno's "Tonight Show" for the first time in the two years they'd shared airtime. In a Rolling Stone cover story a year later, recently ousted producer and sidekick Robert Morton pointed to the Oscar gig's flak as a turning point for Letterman. "All of a sudden he was no longer the guy who couldn't do wrong," Morton said -- and producer Rob Burnett assuming "100 percent" of the credit for the noxious joke did nothing to alleviate Letterman's panic. "I wish that meant something," the notoriously self-loathing host said in regard to the awards' 12-year ratings peak.
The gag also advanced Letterman's supposed feud with Oprah Winfrey. Some spectators claimed the joke was the genesis of their cold war, while others said it merely deepened it. Either way, the two were seen as adversaries in the media for years. Feeling like the "butt of his jokes," Winfrey told Time in 2003 that she would not appear on "The Late Show" again. That didn't last, of course. The duo put their contentious history to rest in 2005, and five years later, Letterman told Jon Stewart that the source of the discord actually stemmed from a 1989 encounter in which he jokingly left his lunch tab for Winfrey to pick up after spotting her on vacation. (Gossip writer Kitty Kelley claims it was the aftermath that sparked the feud, namely an interview that occurred that same year, during which Letterman did not outright defend Winfrey when a rowdy audience member hollered, "Rip her, Dave.")
Letterman's ratings never quite rebounded, however, and although the 1995 Oscars are two decades in the past and he has entered his final two months on television, the Oprah-Uma episode still haunts the talk-show host's legacy. But it certainly shouldn't: Despite the lists that now rank him as one of the worst hosts in Oscar history, Letterman said in 2010 that the Academy of Motion Picture Arts and Sciences invited him to emcee the ceremony again the following year. He declined but found an opportunity to poke fun at the incident by appearing in an "English Patient" parody video in which he tried to convince Billy Crystal to make the same joke at the 1997 Oscars. When James Franco discussed his similarly lambasted hosting duty on "The Late Show" in 2011, Letterman joked that his own stint was "so bad that they talked for a while about shutting down the motion-picture industry." As usual, Letterman gets the last laugh -- and he can take solace in the Los Angeles Times saying that Seth MacFarlane's 2013 gig makes his Oprah-Uma routine "look like a classic." For better or worse, they weren't wrong.
Before You Go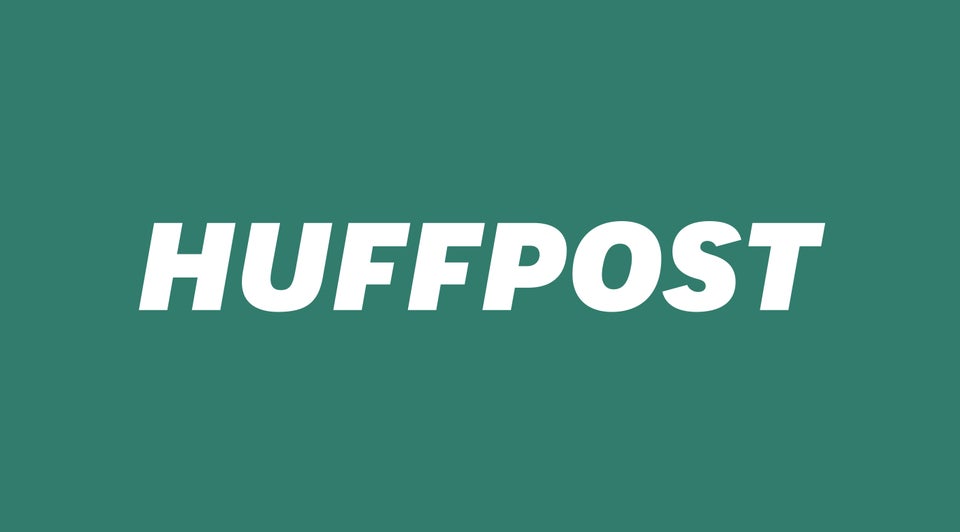 David Letterman's Best Moments After 30 Years On Late Night
Popular in the Community