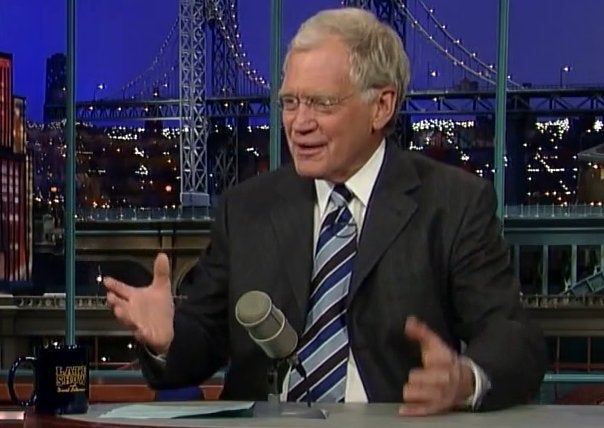 David Letterman mocked Jay Leno Monday night in a conversation with show guest Dr. Phil, making fun of his squeaky voice and calling him a "complete boob."
Dr. Phil, the talk show host/psychologist, asked Letterman how he was able to get through the late night wars earlier this year.
"I loved it," Letterman said, before adopting squeaky voice to impersonate Leno, who told Joy Behar last month that he and Conan both got screwed by NBC execs.
"I loved Jay summing things up, [squeaky voice] 'Yeah, yeah, well we both got screwed,'" Letterman said. "Wait a minute, Jay: you both got screwed and yet you're the only one who ended up with a show. How did you get screwed exactly?"
"I think he got a bum rap in this deal," Dr. Phil said.
"Believe me, he got everything he deserved," Letterman shot back. "It was good fun and I couldn't get enough of it and I wish it was still going on."
"I'm sorry I asked!" Dr. Phil said. "I didn't know you had all this pent up..."
"I've known Jay since 1975 when we first met and were hanging around, and everybody loved Jay because he's so funny. He's so engaging, he's so compelling, you can't not love him" Letterman said. "But then there's also this other side of him, and I think he would own up to it, he's just a complete boob. He can't help himself."
WATCH:
Popular in the Community