One of the more amusing parts of the leaked Romney video was a moment where the troubled GOP presidential nominee claimed that David Letterman hates him because he's been on "The Tonight Show with Jay Leno" more often than he's been on Letterman's show. As it turns out, Dave couldn't care less.
In the tape, Romney was caught saying:
I've been on Letterman a couple of times. I've been on Leno more than a couple times, and now Letterman hates me because I've been on Leno more than him. They're very jealous of one another as you know.
Despite Romney's keen analysis of the late night wars, Letterman said on his show Wednesday that Romney is way off. He even made a personal plea to Romney on his show late night, saying that he and "Mrs. Mitt" are "more than welcome" to drop by the Ed Sullivan Theatre whenever they wish.
Regarding Leno, though, Dave found it silly that Romney thinks he has anything to do with the long-standing wedge between the two hosts. "I certainly don't hate Mitt because he's been on Leno's show. I mean, why hate a guy who's suffered through that?"
Check out the clip above where Dave extends a warm invitation for Mitt to come on his show, the day after he interviewed the guy Romney hopes to beat.
Support HuffPost
The Stakes Have Never Been Higher
Related
Before You Go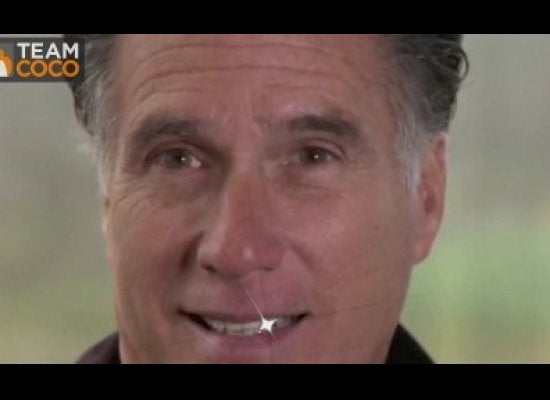 The 30 Funniest Mitt Romney Parodies
Popular in the Community