There are moments in the theatre where you realize: THIS is what it's about. This is why theatre will always endure, and what honest-to-god talent looks, sounds and feels like.
And for a few more performances at the Victory Gardens Theater, you can experience this magic in person.
Lettin' the Good Times Roll — a limited engagement musical celebration of Chicago icons E. Faye Butler and Felicia P. Fields — is two acts jam-packed with showstoppers, soul-bearing memories, and genuine camaraderie between two artists who've shared Chicago stages for more than 30 years.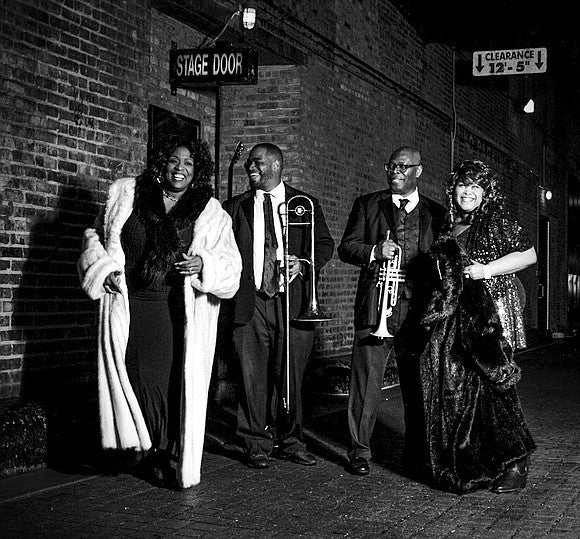 I've been a fan of both artists for years, having experienced them blowing the roofs off of the Goodman, Court Theatre, Marriott and Drury Lane – to name a few. Seeing them together is an embarrassment of riches. At the risk of distilling their range into a few adjectives, Butler is known for her command and gymnastic vocals that are usually underscored with a flirtatious growl, and Fields for her uncompromising delivery settled with her deliciously smoky, blues-influenced style. And while both are wryly funny, together they are a joy factory that flips to soul-searing intensity without notice.
The history these two woman share reminds us how much their influence helped shape the diversity of our Chicago stages – and how far we have to go. Butler tells a particularly sobering story as her time starring as the first Chicago-based African American Dolly Levi in a production of "Hello Dolly." While composer Jerry Herman, so smitten by her talent, released previously unperformed material for Butler in the role, Butler still faced backlash when confronted by a heckler in the early '90s audience.
These two are a demonstration of endurance buoyed by a sheer passion for connecting to an audience.
Just having this pair sing for two hours would be enough, but luckily they are backed by a stellar seven-piece band (music direction by Frank L. Menzies) that rocks the house – as well as a surprise visit by tap dancer Jabowen Dixon.
Given that these once-in-a-generation talents are baring it all for two-plus hours, to say this is required viewing is an understatement.
"Lettin' the Good Times Roll" plays December 29, 30 and 31 at 8 p.m., and January 5 and 6 at 8 p.m. and Jan 7 at 3:30 p.m. A special New Year's Eve performance promises champagne, premium seating in the performance, dinner (cooked by Butler and Fields), open bar, DJ and more. More info here >