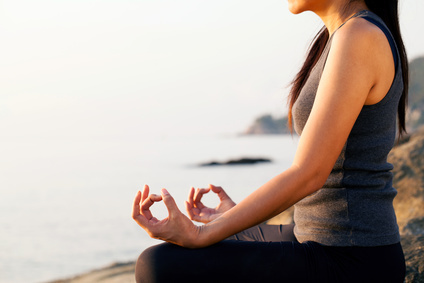 "Let Go! Take a deep breath and just release it all out!" As I said these words in my recent meditation talks in LA, a curious seeker looked at me as if I said something in an alien language. I repeated, and again she looked at me with the same haunting eyes. Before I could sense what's going on, she walked up to me at the end of talk and poured her pain, "Chandresh, sometimes breathing doesn't help to let go! It is..." and her throat choked with emotions.
It isn't the first time that I witnessed this pain in letting go. It happens to all of us at some point. The breathing helps but I clearly understand that sometimes it isn't enough. Sometimes, you need a little more than breathing.
Here are my four tips to help you letting go:
1. Honor your existence.
Many people may like the idea of having you but may not be able to handle the real you. If people only see your mistakes, if they take you for granted always, if they don't value your presence, then they have to go. The more you honor your existence, the more kind people will walk into your life.
2. Don't built hate and anger.
Although hate and anger could be natural responses in these situations, they don't serve you in any way. Such emotions only multiply the pain within. By getting angry, you make it even tougher to let go. Ever tried holding water tight in hands? Tried sand? Some things require you to be gentle and mindful. Only then, they make a way out.
3. Admit your mistakes.
Suffering is not holding you tight. You are holding your sufferings tight. This is the harsh truth. An event has occurred. The damage is done. Clinging on to it will only make the journey painful. You grow the pain when you cling on people and situations. By admitting where you went wrong, it will be easy to release the unnecessary baggage.
4. Past does not exist.
No matter how amazing or painful your past was, you got to move beyond it. Don't glorify your past. Don't keep basking in what has happened. Rather focus on what is. This very moment is inviting you to join the unfolding of celebration. Won't you join the dance?
Meditation on letting go:
- Take a deep breathe. Sit silently for a few minutes.
- Slowly bring your awareness on your heart. Feel every heartbeat. (2 minutes)
- Ask yourself - Where am I? (This is not the question of your geographical location but rather digging into where is your awareness right now.)
- For next few moments, continue to go deeper into the question without worrying about the perfect answer.
- Spend last few moments in releasing the noise and being comfortable in silence.