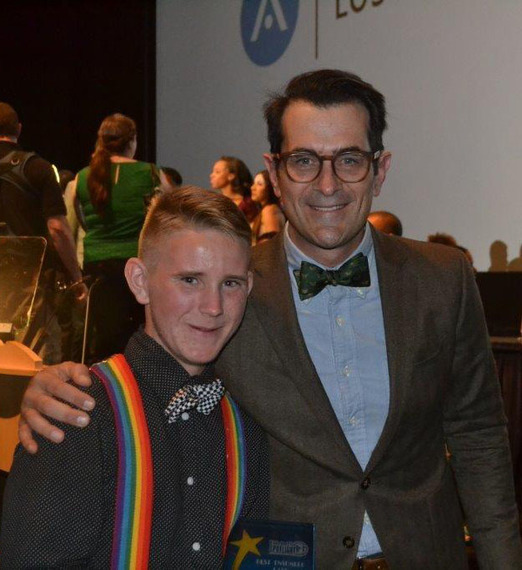 Los Angeles is a city of tremendous disparity; the glamorous and wealthy living alongside communities where many struggle to loosen the grip of poverty. The cynical would suggest the divide is only getting wider.
However, Hillsides is testimony to the sincere commitment of many fortunate enough to have great resources addressing the needs of those not as fortunate. We see it over and over again in the generous support offered to the children, youth and families we serve, including groups that raise money, offer their time, and share their talent to enrich the lives of those we serve.
In spite of the challenges the children at Hillsides have experienced, they are not without hopes and dreams of happiness. Given the opportunity, they express fantasies that come from the recesses of their imagination, rooted not just in their traumas but driven by their aspirations.
For some time we have benefited from a nonprofit organization, Kids in the Spotlight, Inc. (KITS), whose goal is to help children in the foster care system tap into their creativity to tell stories though filmmaking. Well-known actors, such as "Modern Family" star Ty Burrell, spent time with our adolescent residents, coaching and advising them as they brought to life characters first in scripts and then eventually on film. As much fun as it might be, the process required resolve and commitment over several months to write, cast, and star in three short films. Their efforts culminated with a red carpet entrance and juried competition during a film festival held this past Saturday.
Saturday morning while on campus, I walked into one of our large meeting rooms that had been converted to a makeup and styling salon. Our residents were getting ready for the ceremony that evening on the Fox Studios lot at the Darryl F. Zanuck Theater. The excitement was palpable as these adolescents were transformed into the beautiful and handsome young people they are.
Looking fabulous, they made their way to this glorious event where one Hillsides youth was recognized as best supporting actor and another group of young actors was awarded best cast ensemble. After such acclaim, our Group Home Director Ramona McGee reported that the children danced the night away, culminating with one of the residents saying, "This was the best night of my life." Ramona went on to say that her goal for the program was to have our residents "walk away knowing who they are just a little more, have more positive feelings about themselves, and able to present their point of view just a little clearer." From what I could see, the goal was achieved.
And so in the city where some lament the great disconnect of those who have much from those who have little, the divide has been bridged. Many talented members of an entertainment community often characterized as self-absorbed defied the cynics. Through the gift of their time and talent, they helped raise the creativity of some very extraordinary young people in a way that will impact their lives forever.
Popular in the Community