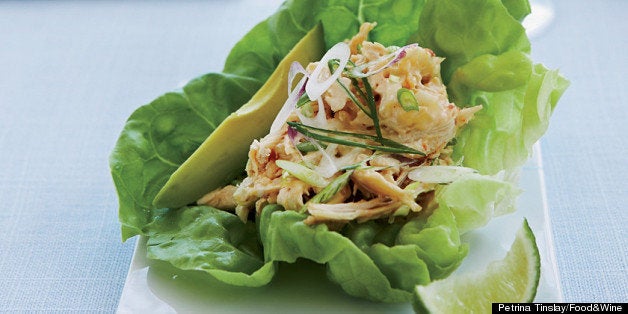 In case you haven't heard, lettuce wraps are not a dieter's food. Sure, they're really healthy. And they make a good gluten-free option. But that's not the reason to eat them. The only reason to eat lettuce wraps is because they taste really good -- and they're the perfect meal for when the heat outside makes the thought of eating unbearable. (Because no matter how hot it gets, we still need to eat.)
These lettuce wraps are filled with the spicy Asian chicken salad that also happens to be one of the easiest recipes around. Starting with store-bought rotisserie chicken, you can put this whole meal together without having to turn on one appliance in your kitchen. It's summer smart.
Check out more chicken recipes.