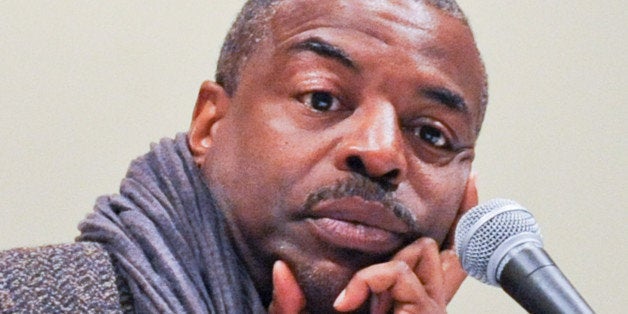 And while Burton admits that he wishes more people would go see the Oscar-worthy flick, he also has a few concerns regarding the interpretation of slavery films, including The History Channel's remake of "Roots," moving forward.
"At the screening of 12 Years a Slave, no less a personage than Russell Simmons told me that Roots was being remade. And my initial reaction was, 'Why,'" he asked. "But, look, the bottom line for me is if one soul is moved irrevocably toward the side of humanity, then it's worth it."
"Human beings are the laziest creatures in the history of creation. We would rather not do anything if we could avoid it. But social justice requires rolling up your sleeves and getting your hands dirty. And I think moments like Roots and 12 Years a Slave are opportunities for art as a cultural force to step forward and lead the way. What we do with it is up to us."
"Django Unchained is a fantasy, let's be clear," Burton declared. "And when Quentin Tarantino says that Django is more real than Roots, I call bullshit. I got nothing against him, but don't go there, okay? Don't go there, Quentin."
"Too many people who look like me bled and died for you to have the opportunity to satirize the slave narrative. There's a place for satire in culture. Taken at face value, as a piece of satire, I went and enjoyed it. It was fun. Let's just not get it twisted. Django was not real."
Calling all HuffPost superfans!
Sign up for membership to become a founding member and help shape HuffPost's next chapter
BEFORE YOU GO
PHOTO GALLERY
Critics Picks 2013-2014