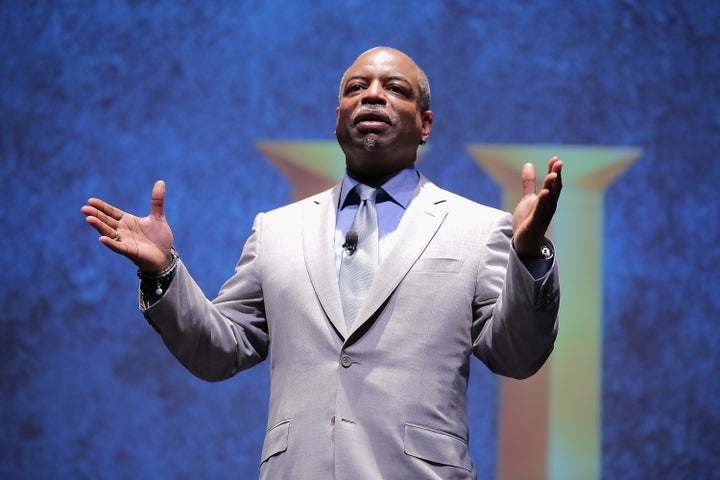 In this week's issue of People magazine, Burton says though it was "a different time" when he starred in the original 1977 series as Kunta Kinte, he's "acutely aware" of the social implications of airing a remake in 2016, and hopes the show will create a deeper dialogue.
"I'm hoping we can create a conversation about race that is absent fear, anger, guilt and shame, and just deal honestly with what continues to hold us back." he told the magazine. "This is an opportunity."
Among those onboard to support Burton's mission is Rev. Al. Sharpton, who has used his public platform -- ranging from his national syndicated radio show to his MSNBC talk show, "PoliticsNation" -- to help advance the conversation on the importance of "Roots" with viewers and listeners. 
"If we can create the conversation, [Roots] will not only get a wide viewership, it will evolve the discussions about race," Sharpton told The Hollywood Reporter earlier this month. "Hopefully, from yelling at each other to really talking about the pain and what we're going to do in the post-Obama era."
For Burton avoiding the implications of racial profiling by law enforcement is a much needed skill he has shared with his son.
"I roll down my window, take my hands and put them on the door of the car, because I want that approaching officer to be as relaxed and comfortable as he can be," Burton told People, "It's a survival skill. Being a black man in America is still a dangerous experience. That's simply a reality."
REAL LIFE. REAL NEWS. REAL VOICES.
Help us tell more of the stories that matter from voices that too often remain unheard.
BEFORE YOU GO
PHOTO GALLERY
"Roots" Premiere