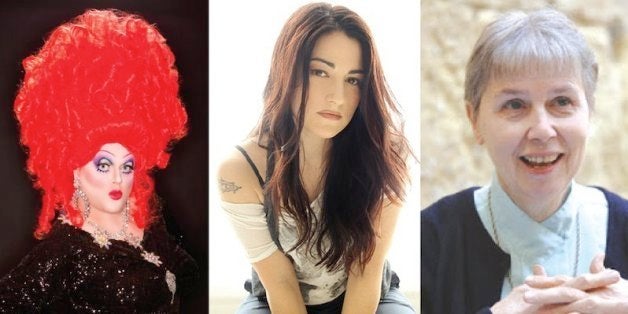 After a seven-year hiatus from the music world, Grammy-nominated Christian musician Jennifer Knapp in 2010 took the brave step of telling her fans that she was gay. It wasn't long before some of her formerly faithful followers began to retaliate.
While some may have simply deleted her songs from their iPods, one woman took the effort of collecting all the records she had of Knapp's music and sending them back in the mail.
When Knapp opened the package, she noticed that the CDs seemed scratched up and well-loved.
"She didn't want them anymore because I was gay," Knapp recalled in a phone call to HuffPost. "I didn't know this person, but this person knew something personal about me that they didn't understand or didn't agree with. So they threw me out."

Like Knapp, many LGBT people have felt abandoned by their faith communities at moments when they feel most vulnerable. Although some Christians point out that Jesus never mentioned homosexuality in the Bible, there are conservative churchgoers who view it as a sin and argue that a true friend would lovingly try to correct that sin. And while it may be one thing for churches to reject people in same-sex relationships, it is harder for humans to reject their spirituality.
Knapp found that out from experience.
During her time away from the spotlight, Knapp said she tried to take a break from God as well. She didn't want to think about looking upward. But she still had burning questions about who she was, and whether the faith she'd experienced in the past was in any way real. At moments when she least expected it, she found herself praying.
"I actually held on to my faith the whole time," Knapp said. "I was just tearing it apart, pulling out all the nuts and bolts to figure out what it is really made of. It never really went away."
That's the message behind the Level Ground Film Festival, an organization that uses art to create safe spaces for people to talk about faith and sexuality. Level Ground hopes to prove that people of faith can be both confident about their sexuality and unapologetic about their Christianity.
With the help of The Collegiate Churches of New York and the advocacy network Believe Out Loud, the festival will explore gender and sexuality through film and visual and performance art. Organizers are urging Christians to "descend" from their "mountains" and pulpits and to start listening to each other on a level playing ground, taking the words of the prophet Isaiah as their starting point:
Every valley shall be raised up, every mountain and hill made low; the rough ground shall become level, the rugged places a plain. And the glory of the Lord will be revealed.
Knapp, who will be performing this weekend, says doctrines about the presence of LGBT people in the church have been preached from the pulpit for too long. It's time to democratize the conversation, she said.
"Christian preaching from the pulpit has generally rejected LGBT legitimacy," she said. "But now that a lot more people are coming forward, people are realizing that it's much harder to reject your friend."
Joining Knapp as a headliner for the festival is New York City-based drag queen Jeza Belle. Like Knapp, the performer also had the opportunity to walk away from faith completely.
In a blog post for The Huffington Post, Jeza Belle wrote about a moment during her Christian university education when a group of men physically surrounded her, yelled out names, and pushed her to the ground. Instead of shutting down her spiritual side, Jeza Belle picked herself up and realized that "people put conditions on God's love as if they speak for the Lord himself."
"I could either let other people define and determine my relationship with God, or I myself could have that relationship," Jeza Belle told HuffPost. "Now, there's not a thing that I do, no matter what clothes I put on, I'll always be a child of God. It flows through everything I may be."
The idea that some Christians put forth, to "love the sinner and hate the sin," just won't suffice anymore, Jeza Belle said.
"Who are we to judge one another?" she said. "We're all sinners; none of us are God. ... And if he made me, I can't be that bad."
Jeza Belle now attends The Collegiate Churches of New York. But others have yet to find a place to call their spiritual home.
In fact, a 2013 survey from the Pew Research Center found that LGBT people are much less religious than the average American. Only about 17 percent say that religion is "very important" in their lives.
James Rowe, director of Believe Out Loud, says that Christians need to have conversations about faith and sex in order for the church to survive.
"Young people don't understand why the church seems to have such a problem with homosexuality," Rowe told The Huffington Post. "In order to have longterm sustainability and to be carriers of the message of Christ, churches need to embrace all their congregants, and not just some."
Believe Out Loud is building a database of churches in America that are welcoming and affirming of LGBT people. Rowe hopes this weekend's Level Ground film festival will elevate those voices.
In the meantime, Rowe continues to be a proud member of the Catholic Church.
"We have a place in the church and in this conversation," Rowe said. "People shouldn't be afraid or ashamed of their faith. And they shouldn't be ashamed of the sexuality of the person sitting next to them, either."
Related
Before You Go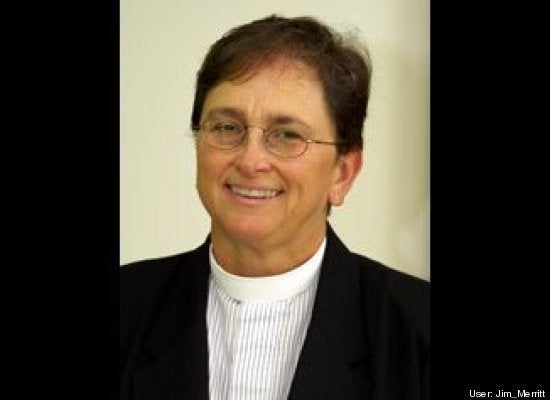 Most Inspiring LGBT Religious Leaders
Popular in the Community