I still remember standing at the podium during my high school graduation, looking out over the crowd. In that moment it struck me – the number of students ready to walk across the stage and receive their diplomas was only about half of what it had been at freshman orientation. Somewhere, over the course of four years, nearly fifty percent of my peers had given up on their education and dropped out. Growing up in Springfield, Ohio, 'success' was not a widespread expectation for young people. Looking back, I realize, had it not been for a few teachers who saw my potential and sparked my passion, I might not have found a love of learning and the confidence to pursue my dreams.
Although we're a far cry from quality education being a reality for all youth in the U.S., I feel hopeful. I see educators across the country going the extra mile to realize that goal. Many teachers are incredible innovators constantly looking to push the envelope of education, shake up the system, and inspire students. They are on the front lines – they see the biggest challenges that their students face in the day to day. So when they look at what their students' needs are, where the gap is in their education, they can start to identify how to address these needs and create a more powerful and equitable education system. Despite often having a shortage of resources, they find new ways to engage their students, craft compelling curricula, and create an ecosystem in their classrooms that promotes learning in and out of school.
"Although we're a far cry from quality education being a reality for all youth in the U.S., I feel hopeful."
These innovative educators are vital. My English teacher, Mrs. Bodey, was instrumental in the educational journey that carried me through school and into my career. Until her class, I hadn't believed in my ability as a writer. She recognized my potential and showed me that I could write with creativity, with clarity, with passion. Mrs. Bodey, along with a few other teachers, helped me gain confidence in my skills and pushed me to challenge myself. They pushed me to graduate second in my class. They pushed me to deliver the speech at our graduation. They pushed me to earn a scholarship to the University of Pennsylvania, to hone my writing as an English Major and, ultimately, toward a successful career as a songwriter.
Reflecting on my experience, I wanted every student to have their own Mrs. Bodey. I set out with the goal of inciting innovative solutions across the country to ensure that every student has access to the same type of dedicated, passionate teachers that I did. Along with Connie Yowell of Collective Shift, the John D. and Catherine T. MacArthur Foundation, and the National Writing Project, I co-founded LRNG Innovators. Through this collaboration, we've recognized that access to a quality education is key to leveling the playing field and equalizing opportunity for young people. We believe that vision will not be realized without devoted, inspiring teachers at the helm. That's what we're focused on – giving teachers support to design immersive and engaging learning opportunities for all youth. By awarding grants, we provide resources to educators as they develop innovative, scalable solutions that help students identify, explore, and develop their interests both in and out of the classroom.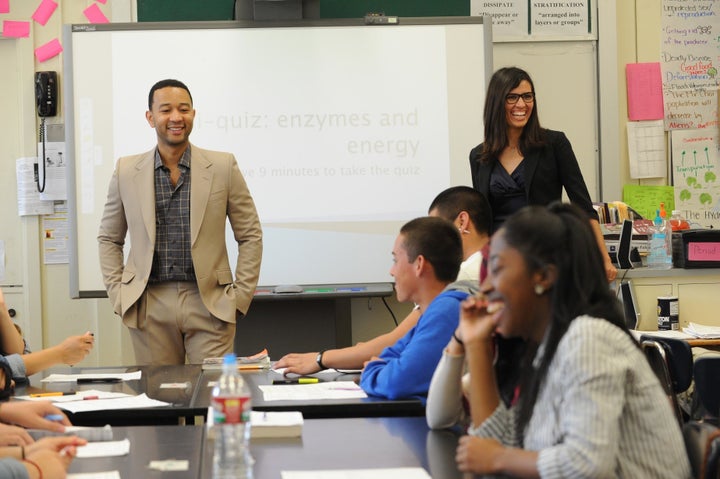 Throughout this journey, it has been humbling and thrilling to see what our teacher teams have dreamed up to spark excitement and passion in their students. My favorite moments with LRNG Innovators have been when our programs unlock something inside students that they didn't know was there. In Brooklyn, NY, teachers built a program that combines video game design and wearable fashion, while in Indianapolis, IN, students have designed and constructed a bench to be enjoyed by the public that inspires communication and conversation.
Looking forward, our 2017 grantees will continue to challenge the status quo and take on some of the greatest issues that we face as a society today. In Oxford, MI, female students are embarking on environmental research in a program to ignite an interest in STEM at a pivotal point in their lives when young women are often discouraged from continuing education and pursuing careers in science. And, in Charlottesville, VA, high school students are responding to the debate around the Confederate monuments in their community by creating their own multimedia monument that, instead, celebrates and amplifies diversity and inclusivity.
Whether it's fostering creative writing in an aspiring songwriter or linking a love of gaming to coding and computer science, our teachers are uniquely positioned to awaken and foster potential in students across the country. I would argue that devoted teachers who are willing to invest time, energy, and creativity into their classrooms are the single most important factor for student achievement. I can say with certainty that my success is due in large part to the teachers who believed in me and encouraged my love of writing. There are just under 4 million K-12 educators in this nation, and if we could tap the innovator potential of even a fraction of those teachers, imagine the kind of force we could unleash. If we can come together to support these innovative change makers, we can help ensure that future generations will inherit a world in which every student has access to quality education and, therefore, opportunity.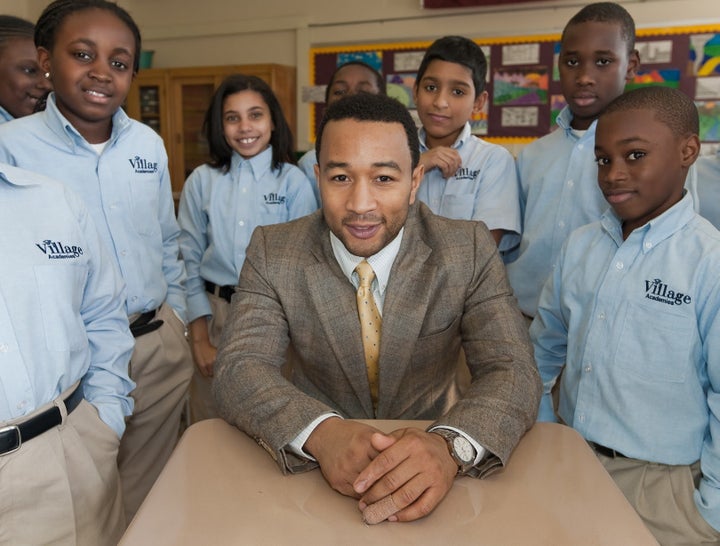 Related