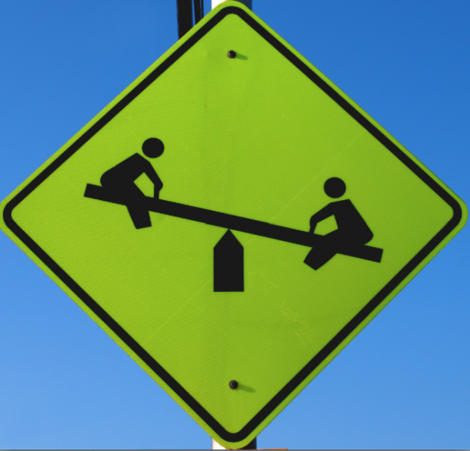 Written By Tamiko Cuellar

The recent election has no doubt given way to many discussions about women, minorities and equality issues. These issues also spill over into the business arena, and can be particularly felt among women and minority business owners. Politics aside, it is worth highlighting how minority and women-owned entrepreneurs are finding creative ways to advance and grow despite the lack of access to traditional capital. There is a hidden gem in the business community that has been a huge game changer in the development and success of both women and minority-owned businesses.
That hidden gem is none other than Justine Petersen, a non-profit asset development organization and microlender based in St. Louis, Missouri. Justine Petersen has helped thousands of women and minorities level the playing field in the small business community for nearly twenty years and has the track record to prove it. Historically, women and minorities have started businesses in record numbers but many of them don't survive or plateau due to a lack of access to capital from traditional lending institutions and banks that often have strict lending requirements. As a result, these banks and lenders often don't give these women and minority business owners a chance.
Rachael Parker is one such business owner who Justine Petersen gave a chance with a $6,000 microloan to help her expand her bakery business, Sweet Cakes by Rachael in Peoria, Illinois. As a result of this loan, Parker was able to purchase baking equipment and a van to increase her productivity, professional image, and her annual sales in excess of $40,000 while operating only on a part-time basis.
Another success story is business owner Kimberly Hughes of BKJ & Associates Inc. in St. Louis, MO. Hughes left corporate America in 2006 to start her full-time taxation and accounting business. On three separate occasions Hughes was able to depend on Justine Petersen after being turned down by traditional banks for microloans. This gave her the cash flow she needed to take her business to the next level. The loans enabled her to purchase updated software and computers that she needed to do business remotely, which increased her clients by almost 30%.
Thanks to Justine Petersen, these two ladies and thousands more have beat the odds. The U.S. Department of Commerce conducted a study entitled Women-Owned Businesses in the 21st Century which reported several reasons that women business owners have not been able to get the capital needed to grow their businesses. Some reasons noted were that investors are not attracted to the types of businesses women own in general because they don't produce the high rates of return they seek. The Small Business Administration's Office of Advocacy conducted research and found that businesses owned by African-American and Hispanic entrepreneurs were turned down for loans at a higher rate compared to their White male entrepreneur counterparts.
I salute Justine Petersen for helping to level the playing field for so many women and minority entrepreneurs in the small business sector. Over 60% of its microloans are granted to women and minority-owned businesses - many of them initially turned down by banks and traditional lending institutions. So as America continues to work towards leveling the playing field for women and minority entrepreneurs, let's not forget all of those community organizations like Justine Petersen who are advocates for those business owners who are disenfranchised, marginalized and excluded from one of the greatest American dream that anyone can have - creating wealth through entrepreneurship.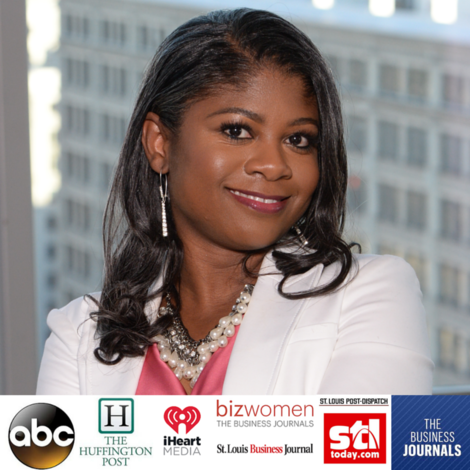 Dynamite in a small package, fearless and inspiring are just a few words to describe Tamiko Cuellar, speaker, Small Business Strategist, and the CEO & Founder of Pursue Your Purpose. She has been invited to speak at corporations such as Microsoft and First Bank, the City of St. Louis, conferences, churches, and on several radio and TV programs on matters related to entrepreneurship, economic development, and personal and business growth strategies.
Tamiko has been recognized as A Woman on The Move in the Business Journals, serves as an Adjunct Professor of Entrepreneurship & Small Business Management and is the author of "101 Tools to Take Your Solopreneur or Startup to the Next Level!" (on Amazon). She has reached thousands globally through her virtual and live speaking platform and has coached women entrepreneurs with inspiration and personal and business strategies for success. In 2016, she served as a mentor to entrepreneurs in pan-Africa through The Tony Elumelu Entrepreneurship Programme.
Pursue Your Purpose is a global organization dedicated to coaching high performing women of all backgrounds on monetizing their skill sets and transitioning from corporate to entrepreneurship.
To contact Tamiko for coaching, speaking, or media interviews, email info@PursueYourPurpose.com.
REAL LIFE. REAL NEWS. REAL VOICES.
Help us tell more of the stories that matter from voices that too often remain unheard.