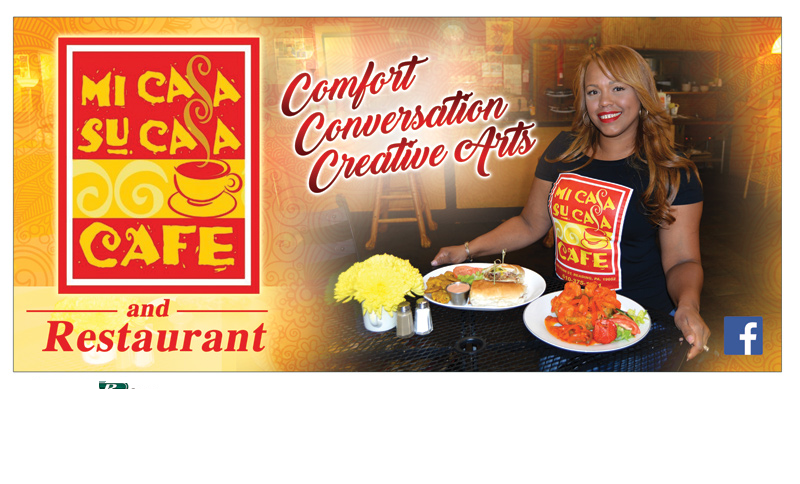 Johanny Cepeda, founder and owner of Mi Casa Su Casa Café in downtown Reading, PA has seen life from up and down. Part of her formative years were spent in a rural region of the Dominican Republic while her parents worked hard to reunite the family in their home country. Back in the USA, she finished her education and turned her efforts to assisting others at the Grand Street Settlement, a 100-year-old community organization in New York City that provides services to foster strong families and close communities, addressing obstacles such as isolation and exclusion.
The opportunity to begin her own business and actively work to effect change in one of the country's most notoriously poor cities galvanized her into being a "mover and shaker". Her restaurant, Mi Casa Café has become a lodestar for revitalization efforts in Reading.
As a result, she received the James Hyson Entrepreneur of the Year Award in 2009. In 2010, she was named Business Person of the Year by the Berks County Latino Chamber of Commerce. And in 2017, she received Girl Scouts of Eastern Pennsylvania Take the Lead Award.
Steve Mariotti: You were born in New York but spent five years of your childhood in the Dominican Republic before returning to New York to finish your education. How do you feel your experience in another country at an impressionable age shaped your cultural perspective and drive?
Johanny Cepeda: My parents sent me to the Dominican Republic (DR) at the age of 9 to live with my favorite aunt and my twin cousins. My folks planned to work hard in the US, save money and ultimately move back to the DR. That didn't go as planned and I returned to the US at the age of 14.
I remember having freedom and feeling independent while in school in the DR but no one dared breaking rules because we had strict nuns that instilled fear in our hearts. Church was mandatory.
Chores were also mandatory, although I honestly felt like I was being prepared to be a housewife. I had to cook, clean and wash clothes by hand. In the country side, there was barely ever any electricity, let alone water. Water would arrive early in the morning and then we had to use it sparingly.
When I think back about my life in DR, I feel grateful. It taught me to appreciate what I have and to not take nature, people, family and life for granted. People lived in houses with dirt floors because they couldn't afford to lay down cement or tiles. People and children were also often barefoot, but yet these same people were always smiling. It never dawned on me that they were poor. Overall the experience taught me about being resilient, appreciative, kind, giving, thoughtful and generous.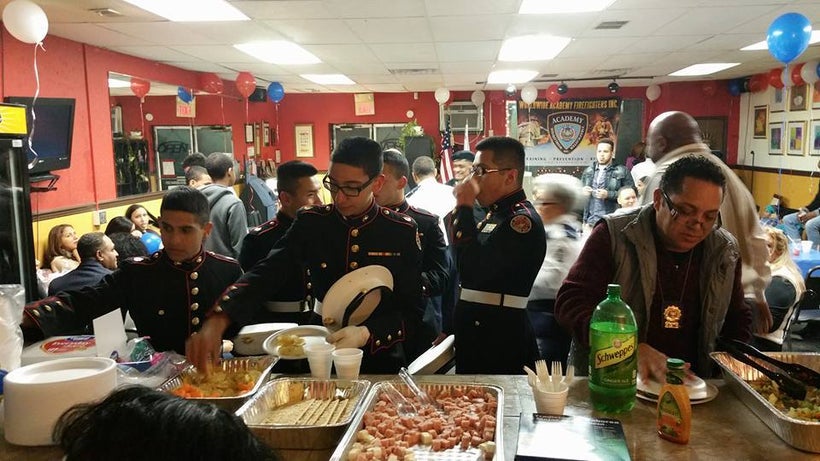 SM: Before taking the leap to become a solo entrepreneur, you worked at Grand Street Settlement. What lessons did you learn from that experience that you have continued to apply today?
JC: I learned to have a strength-based approach when working with people; to look at what is good about people, focus on people's strengths as opposed to their weakness. I also learned to look at children and youth as being "at potential" rather than "at risk". I apply this daily with my children, spouse, family, staff, business, customers, city and community.
I learned to be an advocate and a voice for those that may not have one and to celebrate similarities as opposed to differences. You have to be flexible, patient and creative especially when business is slow and bills still need to get paid.
When you love what you do, you can't call it work!
SM: Please share the story around the business opportunity that arose in 2004 and that took you to Reading, PA and resulted in Mi Casa Su Casa Café? What was so compelling about the opportunity that it impelled you to make such a change in your life?
JC: The business opportunity came into my life at a time when I was seeking change after having my children. While working at Grand Street Settlement provided me with a rewarding experience, I felt I was helping raise other people's children and neglecting my own. My children would be asleep when I left for work and asleep when I returned.
In 2007, my cousins (with whom I lived in DR) had a café in Reading for sale. In one of my visits to Reading, I checked out the café and immediately felt the butterflies in my stomach. I knew that having my own business would allow me to spend more time with my children and even bring them to work. Becoming my own boss, would allow me the flexibilty to create my own schedule and be involved in my children's activities.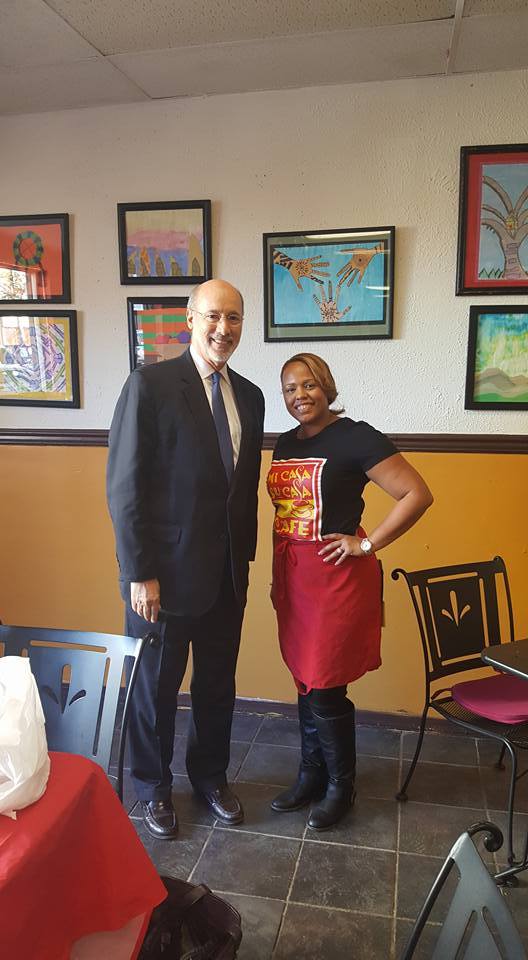 SM: Who were your mentors, or role models, in your transition to entrepreneur and how did you develop your support network/business team?
JC: My main role models are my parents. Both my parents come from large families - 14 or more siblings each. They came into this country seeking a better quality of life. They taught me to never settle, stay persistent, never quit and always pushed me to excel no matter what. Upon her arrival to the US, my mom was able to earn her GED and learn English. She has been working in a bank most of her life, refusing to retire. She always stressed that education was the way to secure a prosperous life. In her words "knowledge is power and no one can ever take that away from you". My dad is a laborer. He has taught me when there is a will there is a way and no matter what I do in life, always do it with love. My dad is also the main cook at Mi Casa Su Casa Café. He has been my number one supporter.
My mentor has been my former supervisor at Grand Street Settlement, Pablo Tejada. He taught me to understand, create and manage budgets. In addition, he taught me how to do outreach, advocacy, conflict management.
The transition from working in nonprofit to becoming an entrepreneur was not easy. However, I utilized the experience, skill sets, and fearless attitude that I learned with Pablo to network here in Reading.
Once in Reading, I enrolled in the Latino Business Resource Center from Kutztown's Small Business Development and participated in a 12-week business course and continued to get to know people and organizations. I also secured a loan from Community First Fund who took a chance on me and my business when no bank would. In 2008, I was able to purchase the commercial property of my business.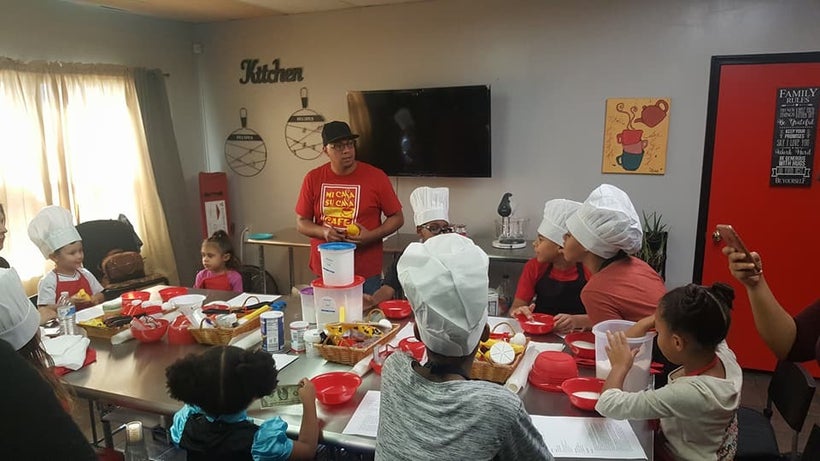 SM: Reading, PA faces the challenge of extreme poverty. In fact, it was ranked the poorest city in the country in 2011. What do you see as your role in addressing the issues that arise from such a social and civic situation?
JC: Yes, the city of Reading has been faced with several challenges of extreme poverty; challenges that have also affected me and other small business owners. Unfortunately, the City of Reading has developed a negative perception, instilling fear in consumers.
I lead by example. My business participates as a food vendor in city festivals, midday café events, farmers' markets, downtown alive concerts and more. I also participate in festivals as a food vendor outside the city always marketing my business and letting people know we are located in beautiful downtown Reading. Every opportunity I get, I promote the city in a positive way.
I also speak out at city hall meetings on behalf of other business owners and/ or organizations. In 2015, I ran for city council and went door to door registering people to vote. I also serve on several local boards to keep active and apprised of current development efforts.
Mi Casa is available for events such as diversity mixers, open mic nights, or reading theater projects. We try to use the business to attract folks into the city so that they can share their positive experience with friends and family.
I recently turned the back space of my business into a cooking school called Mi Cocina (my kitchen) with the objective to explore culture and connect community through the art of cooking. We hire chefs to conduct the classes and participants also learn the Spanish language in the process. The class culminates with all the participants having dinner (that they cooked) together. So far, the classes have been very diverse in age, gender, ethnicity and I enjoy watching people become acquainted with each other.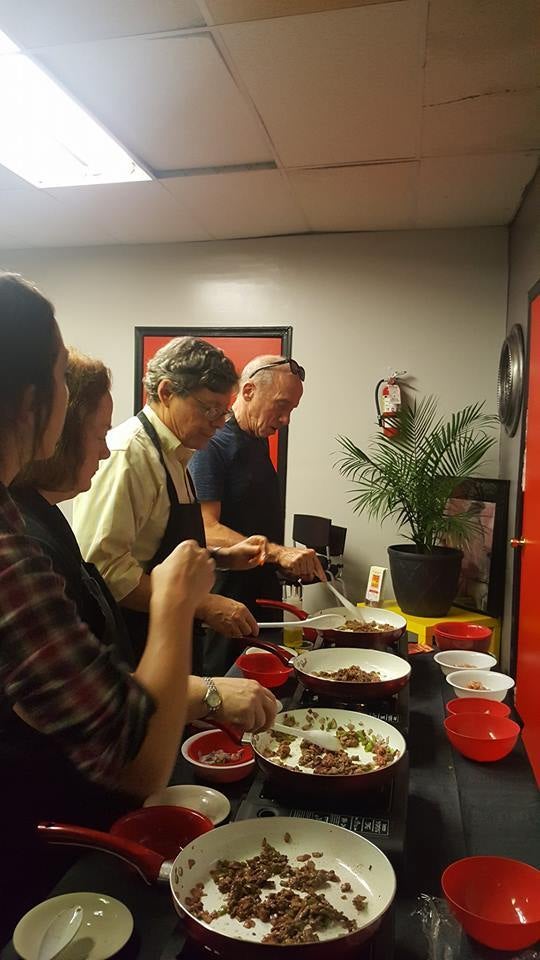 SM: Your service to the community has met with great accolades. How do you leverage your civic prominence into concrete progress for the community?
JC: I am passionate about making my community better. Fortunately, as a result, I have been able to build credibility and a positive reputation. I am known as a Social Entrepreneur: I pay forward everything that has worked for me and I always provide guidance to some of my business neighbors and startups as well.
My motto is "collaborate, not compete". Figure out how different business can unite for such things as bulk purchasing, sharing resources and becoming more cost efficient. I also encourage business owners to go back to basics such as bartering services for services. That is how I have survived the economy crisis. When the economy gets rough, entrepreneurs have to get creative.
Additional research and editing by E.E. Whiting.
Calling all HuffPost superfans!
Sign up for membership to become a founding member and help shape HuffPost's next chapter
This post was published on the now-closed HuffPost Contributor platform. Contributors control their own work and posted freely to our site. If you need to flag this entry as abusive,
send us an email
.