LinkedIn has become perhaps the top platform on the Internet for entrepreneurs to connect with prospects, stay in touch with existing clients and start conversations that ultimately lead to more business. Indeed, LinkedIn is by far the top social media site used by CEOs. But like all social media, LinkedIn can become a time-wasting distraction if you don't use it well.
Lucky for us there's Ted Prodromou. A marketing consultant and author of Ultimate Guide to LinkedIn for Business, Prodromou knows more about savvy social media marketing strategies than anybody else out there -- and he's a huge fan of LinkedIn. "People on LinkedIn are in a business mindset, and the site is set up to make it easy to connect with people, leaving you free to focus on building relationships," he says.
Here's Prodromou's advice on how to leverage LinkedIn for maximum results -- and avoid falling into a social media sinkhole.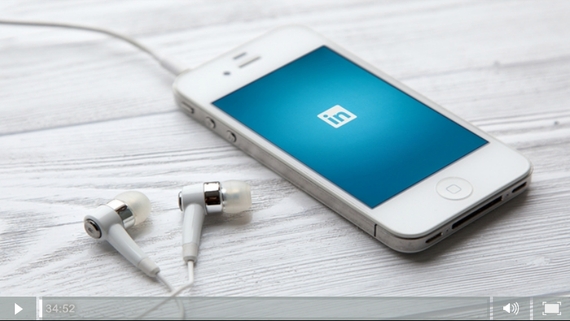 1. SPRUCE UP THAT PROFILE
Your LinkedIn profile is the key to establishing yourself among the group of prospects you most want to serve, says Prodromou, because it serves as the first impression they'll have of you.
Start with some obvious steps, like filling out your profile fully and using a professional photograph for your head shot. A partial profile with a low-resolution photo (or no photo at all) will make you look unprofessional. Worse, it can actually create an initial sense of distrust in your audience that will prompt them to move along to the next guy. An added bonus is you will appear in LinkedIn and Google searches more often if your profile is complete.
Then spend some time on your headline, which appears below your name. Don't make the mistake of simply listing your job title and your company's name, which Prodromou says can make you look too dry and dull. Instead, tell viewers a unique thing you do for customers that adds value to their lives. The reason: Prospects don't really care about your title. They care about what you do -- and, really, what you can do for them. So right from the top, emphasize the advantages you provide to your clients.
"I help business owners close more deals with less effort."
"I help doctors retire on their terms and timeline."
"We enhance existing employee engagement by increasing employee well-being."
The summary section is next. Here you'll explain your title and role at your company and how you serve clients well. Your "personal story" is a great addition to this section -- a bit of background about your history and the reasons you are passionate about what you do. Personal details like this will help make you more relatable and appear more trustworthy.
Use bullet points to highlight your benefits and the reasons why clients should work with you -- they help that vital information stand out. Include previous work experience and any awards, and consider adding data that shows your success (number of clients, revenues, etc.).
Be sure to upload any thought leadership content you have created -- such as videos, articles, white papers and slides -- that shows you to be an expert at addressing your customers' needs. This type of content is instrumental in helping you establish your credibility with prospects, because it shows you to be a true expert in the issues facing your market. And that gets people interested in you. You will greatly increase your ability to start a conversation if you can offer something of value, whether it's a consultation or an e-book or some special report -- something that your audience is going to be interested in," says Prodromou.
2. STAND OUT FROM THE CROWD
A great profile and lots of terrific content won't do you much good if you don't take the right steps to get attention from your target audience.
For maximum impact, connect with at least 500 people. You'll show up in searches more often if you hit that number, says Prodromou. To help get you there, upload your contacts from Outlook. Add previous colleagues and old classmates. By building a bigger network, you will expand your pool of prospects and connectors. Make sure you explore the connections of your immediate contacts. Most people do not block their connections, so you can look at their networks and see if there is anyone you should be talking with who can help your business.
Another way to pop up in search results is to edit your public LinkedIn URL so that it includes your name (in my case, it's www.linkedin.com/in/johnjbowenjr).
Also, join all the LinkedIn user groups that apply to you and your business -- there are tons of groups these days -- and participate in discussions and communications to raise your awareness and get noticed. "Saturday is the best day to join in group conversations and post interesting content. That's when people are often at the office catching up on work with no meetings," says Prodromou.
Success with LinkedIn means using it to start conversations and build connections that lead to business over time. And just as it is in the off-line world, the key to building connections is to offer yourself and your help, not make demands of the other person.
Prodromou explains: "One thing I do when I connect with someone is send them literally two sentences thanking them for connecting with me and asking them to let me know I can ever help them in any way. Operating from a giving perspective instead of hitting someone over the head to hire you will open up a dialogue and do more to ensure you work together."
Calling all HuffPost superfans!
Sign up for membership to become a founding member and help shape HuffPost's next chapter