It's not uncommon for the children and grandchildren of celebrities to pursue similar paths as their famous relatives. And it appears that model Levi Dylan, son of Jakob Dylan and grandson of Bob Dylan, is anything but a wallflower.
The younger Dylan walked in Dolce & Gabbana's Fall/Winter 2017 fashion show in Milan on Tuesday, looking downright babely in a double-breasted jacket, a pair of glasses and buckled shoes.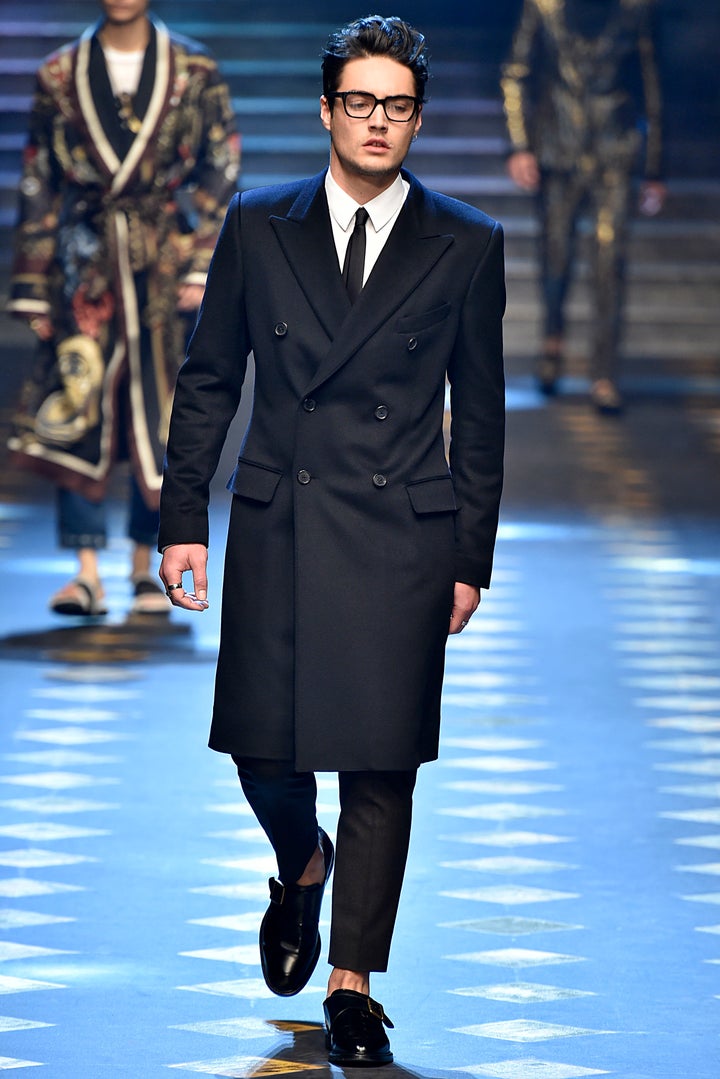 Dylan told The Cut back in August 2016 that he wouldn't do runway work because "those guys are really tall," but changed his tune to walk alongside other famous offspring like Pamela Anderson and Tommy Lee's son Brandon Lee, Jude Law's son Rafferty and Cindy Crawford's son, Presley Gerber.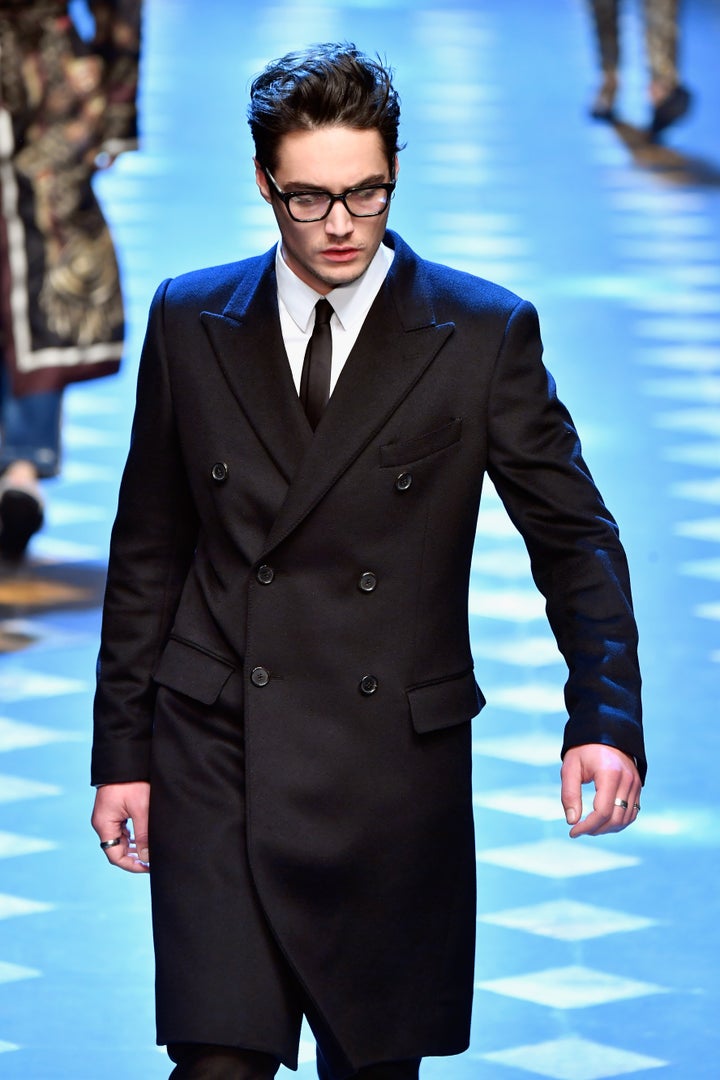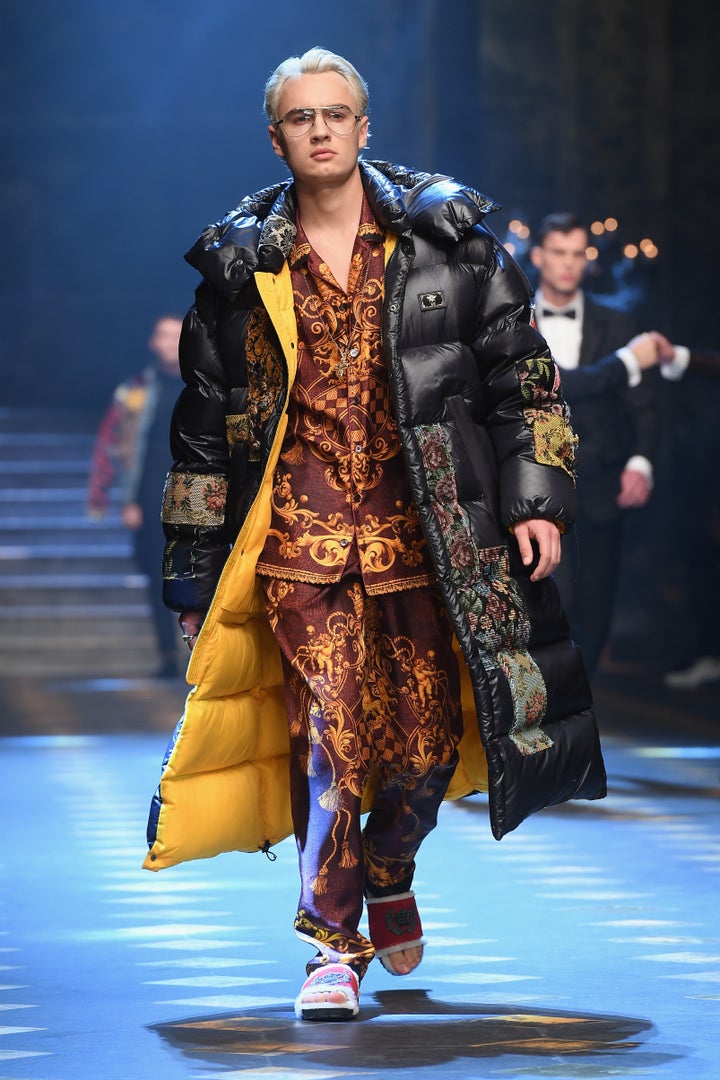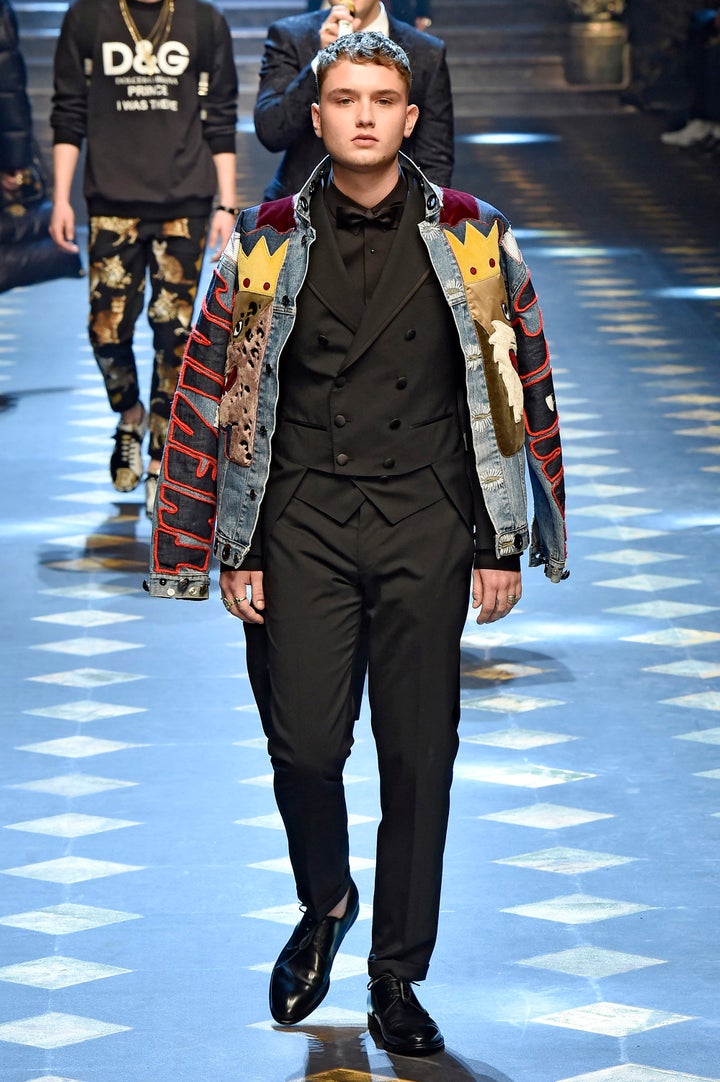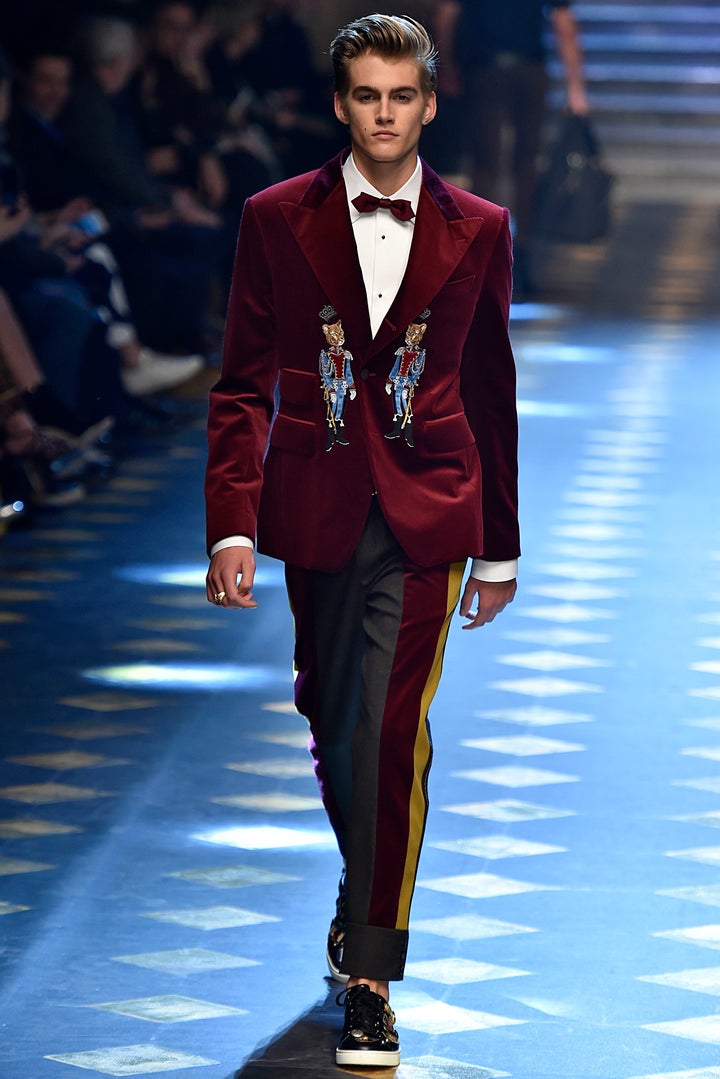 He has also appeared at Fashion Week before, but it's pretty clear from his latest gig that he belongs on the runway, not on the sidelines.