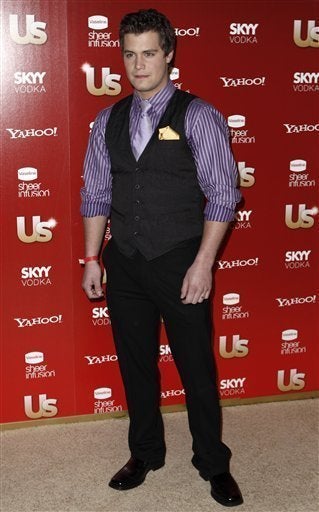 A few weeks after reports surfaced that Levi Johnston and Bristol Palin were back together and raising their son, Tripp, Johnston appears to be attempting to repair his frayed relationship with the Palin family, and with Sarah Palin in particular.
"Last year, after Bristol and I broke up, I was unhappy and a little angry. Unfortunately, against my better judgment, I publicly said things about the Palins that were not completely true," Johnston told PEOPLE magazine. "I have already privately apologized to Todd and Sarah. Since my statements were public, I owe it to the Palins to publicly apologize."
Johnston later added a specific plea for forgiveness to Sarah Palin, who, in the height of the feud called Johnston an "aspiring porn" star.
"So to the Palin family in general and to Sarah Palin in particular, please accept my regrets and forgive my youthful indiscretion," Johnston said in the statement. "I hope one day to restore your trust."
Bristol Palin also weighed in on the statement and commended Johnston for taking responsibility for his actions.
"Part of co-parenting is creating healthy and honest relationships between the parents," Palin said. "Tripp one day needs to know the truth and needs to know that even if a mistake is made the honorable thing to do is to own up to it."
Calling all HuffPost superfans!
Sign up for membership to become a founding member and help shape HuffPost's next chapter