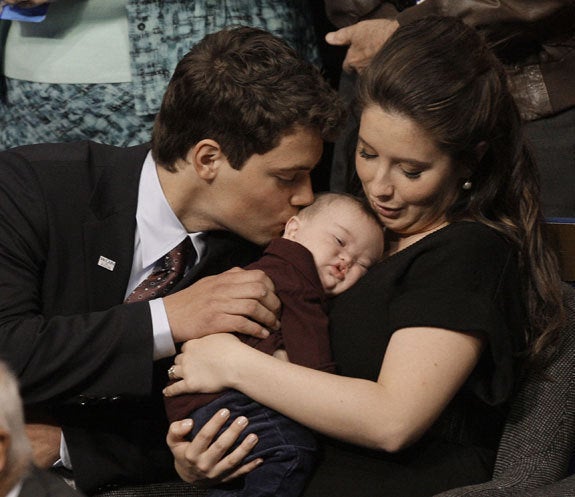 ***SCROLL DOWN FOR PHOTOS OF LEVI JOHNSTON AND BRISTOL PALIN***

A 42-year-old Wasilla woman was arrested Thursday at her home by Alaska State Troopers with a search warrant in an undercover drug investigation. Sherry L. Johnston was charged with six felony counts of misconduct involving a controlled substance.

***UPDATE***
People magazine reported that Levi Johnston, Bristol Palin's boyfriend, will be attending the GOP convention to be with the Palin family.
Doe-eyed Bristol Palin, 17, and ruggedly handsome Levi Johnston, 18, have been dating for about a year, locals in their hometown of Wasilla, Alaska, told the Daily News...

..."They've been together quite a while, more than a year," she said. "I hope everything comes out well. These are local kids."

Johnston, broadchested and wearing a No. 15 jersey, can be seen in photographs hitting the boards as a Warrior in action.

A closeup shot shows the handsome teen with a light dusting of whiskers on his chin - his dark brown hair curly and wet.

"Levi has got huge potential," Jennie Johnston said. "He's a smart kid."

On his MySpace page, Johnston boasts, "I'm a f - - -in' redneck" who likes to snowboard and ride dirt bikes.

"But I live to play hockey. I like to go camping and hang out with the boys, do some fishing, shoot some s- - - and just f - - -in' chillin' I guess."

"Ya f - - - with me I'll kick [your] ass," he added.

He also claims to be "in a relationship," but states, "I don't want kids."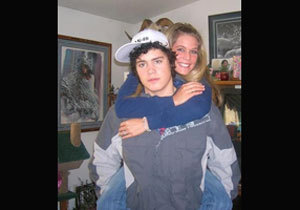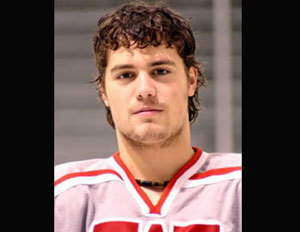 Here are Levi, Bristol and Trig Thursday of the RNC: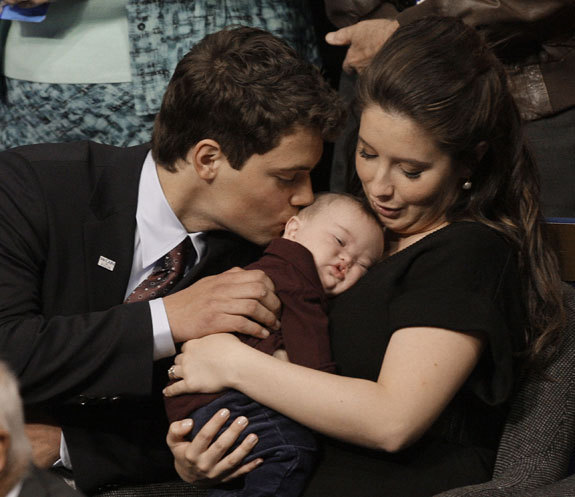 A recent photo of Bristol Palin (first on the left), her family (brother Track is absent), John, Cindy and Meghan McCain.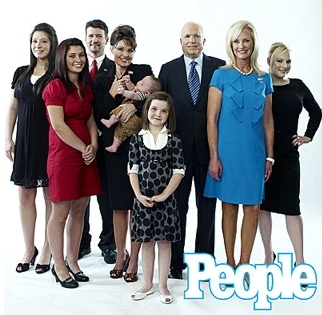 Popular in the Community