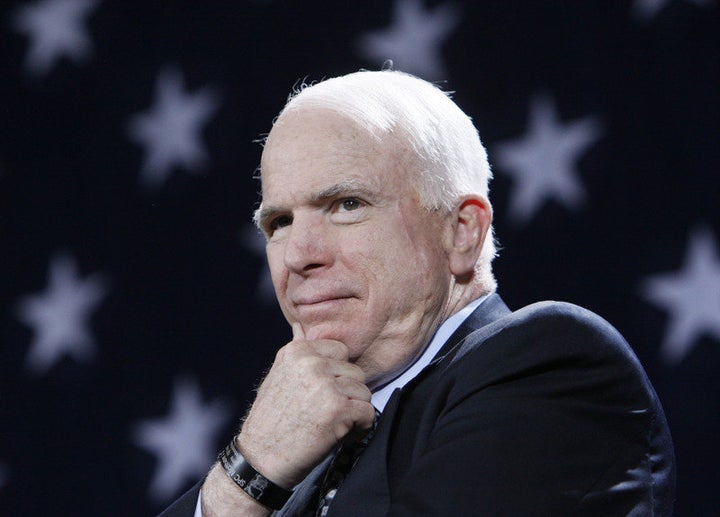 The following blog entry is by Levi Johnston, Bristol Palin's fiancé and the Republican nominee for vice son-in-law:
Dude, I am watchin this fuckin debate and playin the most outrageous fuckin drinkin game ever. Every time McCranky says "my friends," me and my boyz do another round of Jagerbombs. Fuckin excellent right? I am gonna be totally fuckin wasted before that a-hole shuts his pie-hole. Actually, McCorpse gave me an awesome idea. I am totally suspending my marriage to Bristol until America is out of this fuckin economic shitstorm. Like, maybe her mom could get off my fuckin dick and start focusing on bigger problems, like Putin rearin his fuckin head over Alaska and shit. Hey, I just heard a fuckin bodacious knock-knock joke. Peep this:
--Knock-knock.
--Who's there?
--Ole Miss.
--Ole Miss who?
--Did you really think that ole fuck would miss the debate?
Dude, he just said "my friend" again - time to board the Jager Train.
Andy Borowitz is a comedian and writer whose work appears in The New Yorker and The New York Times, and at his award-winning humor site, BorowitzReport.com. He hosts "Countdown to the Election, with special guests Joy Behar (The View) and Jeffrey Toobin (CNN, bestselling author of "The Nine") at the 92nd Street Y in NYC on October 22 at 8 PM. Student tickets half-price. For tickets go to 92y.org.
REAL LIFE. REAL NEWS. REAL VOICES.
Help us tell more of the stories that matter from voices that too often remain unheard.