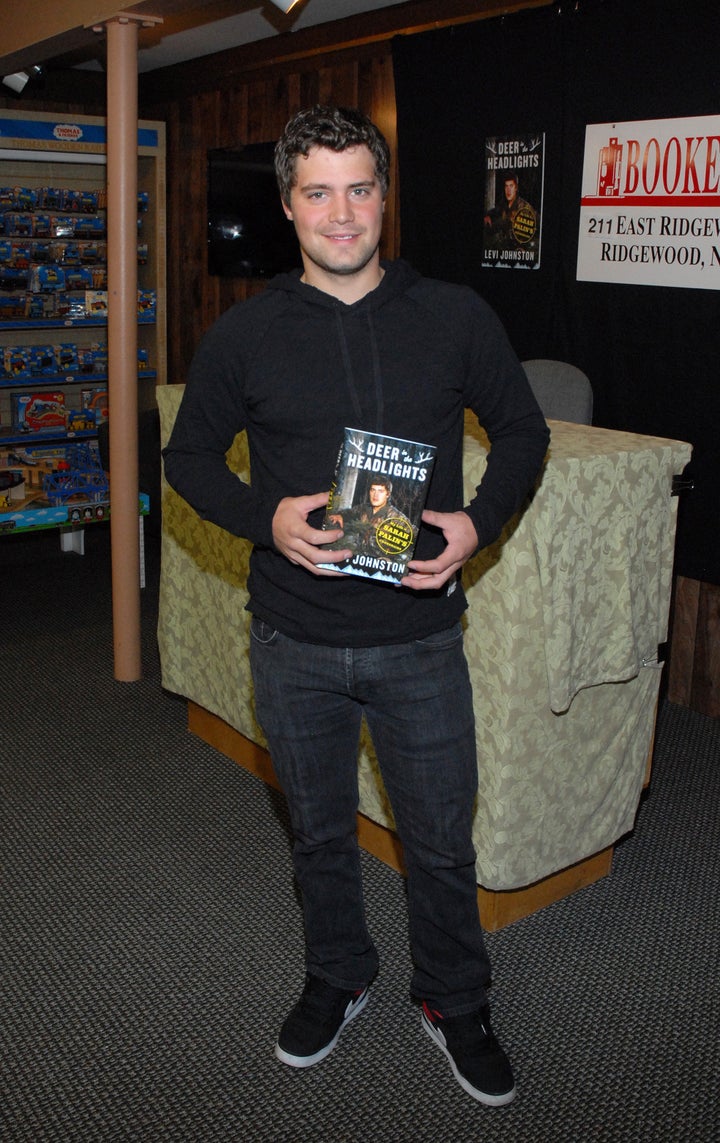 Bristol Palin's baby-daddy, Levi Johnston, might now be broke and living at his mother's Alaska home, but Johnston, who's currently expecting a daughter with girlfriend Sunny Oglesby, has a familiar plan that he hopes could make him millions again.
"Levi made over a million dollars selling TV and print interviews to the press when he was with Bristol having a child, when they split up, and when they got back together again," a TV insider tells me. "And now he is hoping to do the same, selling access to his new daughter."
Johnston is already giving exclusive information, such as the name he has picked out for his baby-to be, to "Inside Edition," an outlet that pays for access. (Johnston intends to name his daughter Breeze Beretta, after the gun.)
"Will TV shows and weekly magazines pay Levi? Yes, but not the same sort of money he got when he was with Sarah Palin's daughter, just after she ran for vice president of the United States," one magazine editor who has worked with Levi in the past tells me. "He will be lucky to get $5,000-10,000 for pictures of his daughter. Even if he got back with Bristol, I'm not sure anyone cares anymore."
In fact, with the exception of getting a full-time job, one of the few opportunities for Levi to earn fast cash would be posing for Playgirl again -- but this time he would have to show all.
"Levi's value has stagnated somewhat due to his not being in the public eye except for missed child support payments," Daniel Nardicio, the former vice president of marketing for Playgirl, tells me. "I believe if he were willing to go full frontal I could get him a pretty fair deal -- say $25,000 for a layout. I was privy to his endowment and can say he has nothing to be ashamed of."
Check out other Celebrity Photos of the Week:

PHOTO GALLERY
Celebrity News & Photos
BEFORE YOU GO